It is about now, this time of year, and this time of the month that we are asked, "What were your favorite haunts?" By the time we get to listing something about it, it is well after Halloween and most of the venues have closed. Things are We thought that you dear readers would really find this information helpful in knowing how to spend the final weekend before Halloween. To that, we can finally say we have a list of our absolute favorite haunted houses, haunts, and immersive Halloween experiences.
Compiled by HorrorBuzz Staff here are the Haunts, Shows, or Immersive experiences that made the biggest impact on us and that we thought were the brightest or rather darkest spots of the 2018 haunt year.
Bon effrayer!
In Another Room

E3W Productions take over a new home in this chilling ghost story that is less about scares and more about haunting you to your core. It is beautiful in all aspects, from the writing, the acting, and even to the production design. It's a true piece of immersive art. Our review here.
Sinister Pointe's Scary Place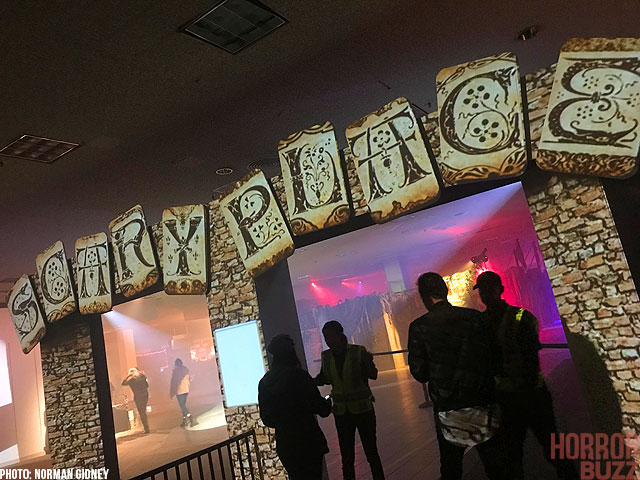 An ambitious effort from SoCal favorite Sinister Pointe, Scary Place takes over an abandoned mall to bring you two great mazes and a (surprise sleeper hit) dark ride. Scary at times, but also infused with laughs, Sinister Pointe impressed with their offering this year. Sure, it wasn't without its flaws, but it was still a great time.
Our review here
.
Ghost Train
If you're looking for a fun, family-friendly event for the spooky season, Ghost Train is definitely the way to go. This 20-minute ride on a 1/8 scale train brings you past some fantastic vignettes that definitely delight you. Review Pending.
The Reality X's Welcome Home
Part escape room, part immersive experience, Welcome Home impressed with their unique approach to scares. I was able to live out my fantasy of hiding in a closet while a deranged psychopath stalked me in a house in the middle of nowhere, while also putting my brains to the test to solve puzzles. So much fun, and so damn scary.
Our review here
.
Creep LA: AWAKE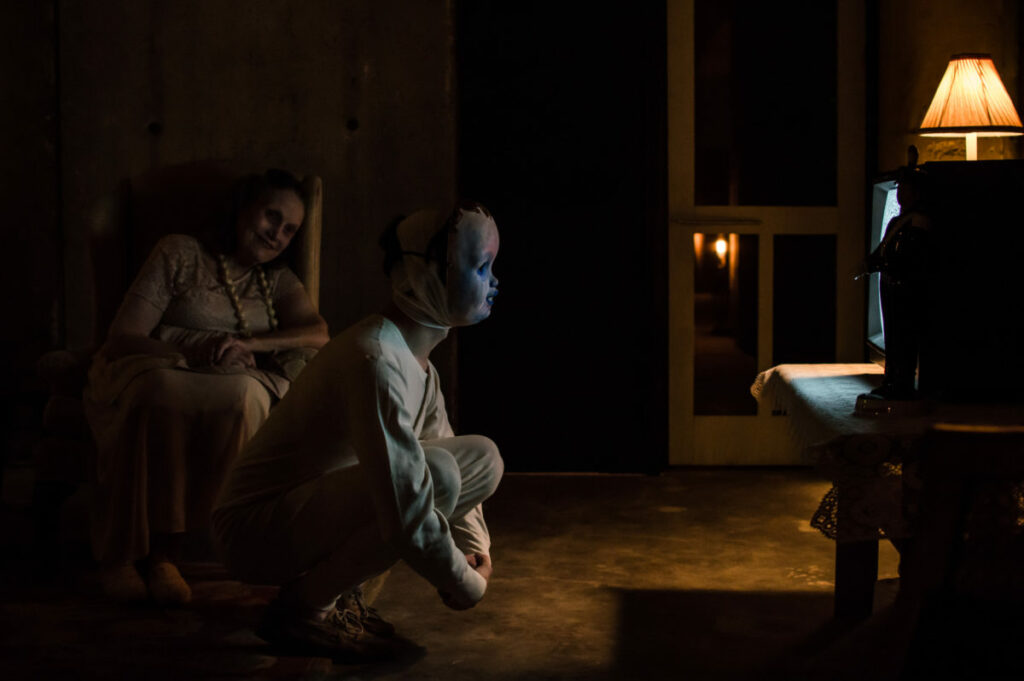 Always the favorite of the season, Creep LA continued to blow us away with this year's offering of the show, titled AWAKE. A literally waking nightmare, the vignettes that are showcased will haunt our dreams for days, and repeat visits yielded almost completely different shows. Definitely MY top pick for the year.
Our review here
.
Universal Orlando Halloween Horror Nights
Now in its 28th year, Orlando's Halloween Horror Nights has established itself as a world-class haunt experience. Let's forget about the collection of attractions like The Mummy, Men in Black, and Transformers. This year Orlando's HHN featured the most haunted houses EVER in its history with a total of 10 terrifying walkthroughs. What set this park above its west coast cousin is the collection of both IP-based and original houses. We got to go through Stranger Things and Poltergeist, while jumping into high-concept original walkthroughs like Scary Tales and Carnival Graveyard. Oh did we mention the Scare Zones? Killer Clowns from Outer Space? Chucky? Twisted Traditions? Yeah they pretty much killed it this year out there. 
Our Review Here
.
Terror Vault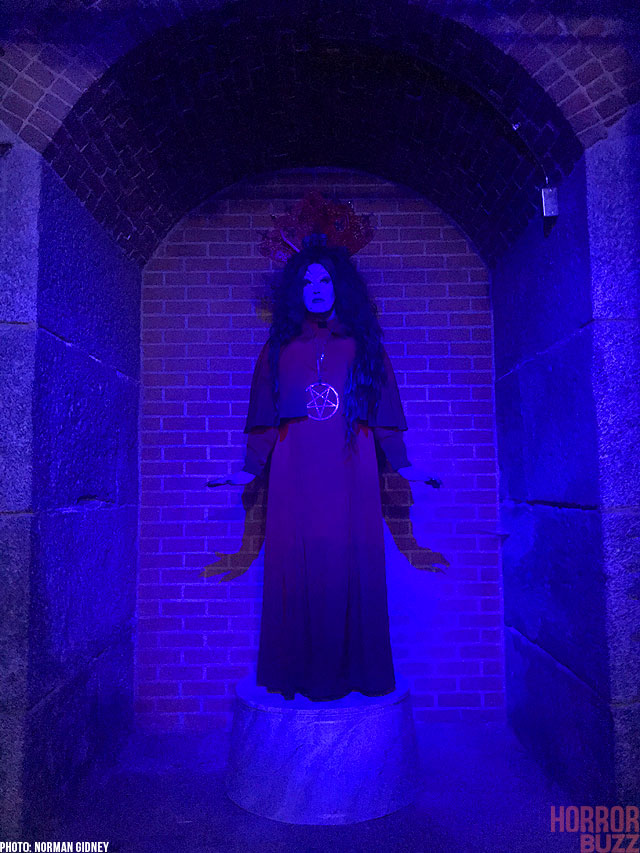 Bay Area Drag icon and filmmaker Peaches Christ took over the San Francisco Mint to deliver one of the most original haunts this season. The experience begins as an average, everyday tour of a historical landmark. Soon enough something goes horribly wrong and the real story begins. Sent below to traverse the haunted, demonic, and criminally insane history of The Terror Vault, we must fight to stay alive to the very end. GET TO THIS HAUNT IF YOU CAN.
Our review here
.
Knott's Scary Farm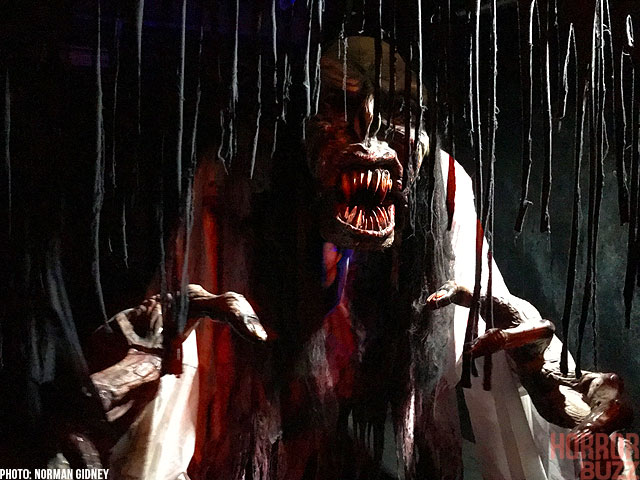 The original theme park haunt is still killing it after 46 years of fear. Truth be told the entertainment offerings are poor this year with The Hanging being the biggest offender for unfunny comedy. Yet, despite that, you will be hard pressed to find another line up of mazes as strong as this. Nine beautifully themed, terrifying walkthroughs without a single bad one in the bunch. Then there are the four legendary scare zones including Ghost Town Streets. Add to that the rides in the park like Hangtime, The Log Ride Halloween Hootenanny, Ghostrider, Silver Bullet, and the Calico Mine Ride and, well, basically, what are you waiting for? 
Our review here
.
Urban Death Tour of Terror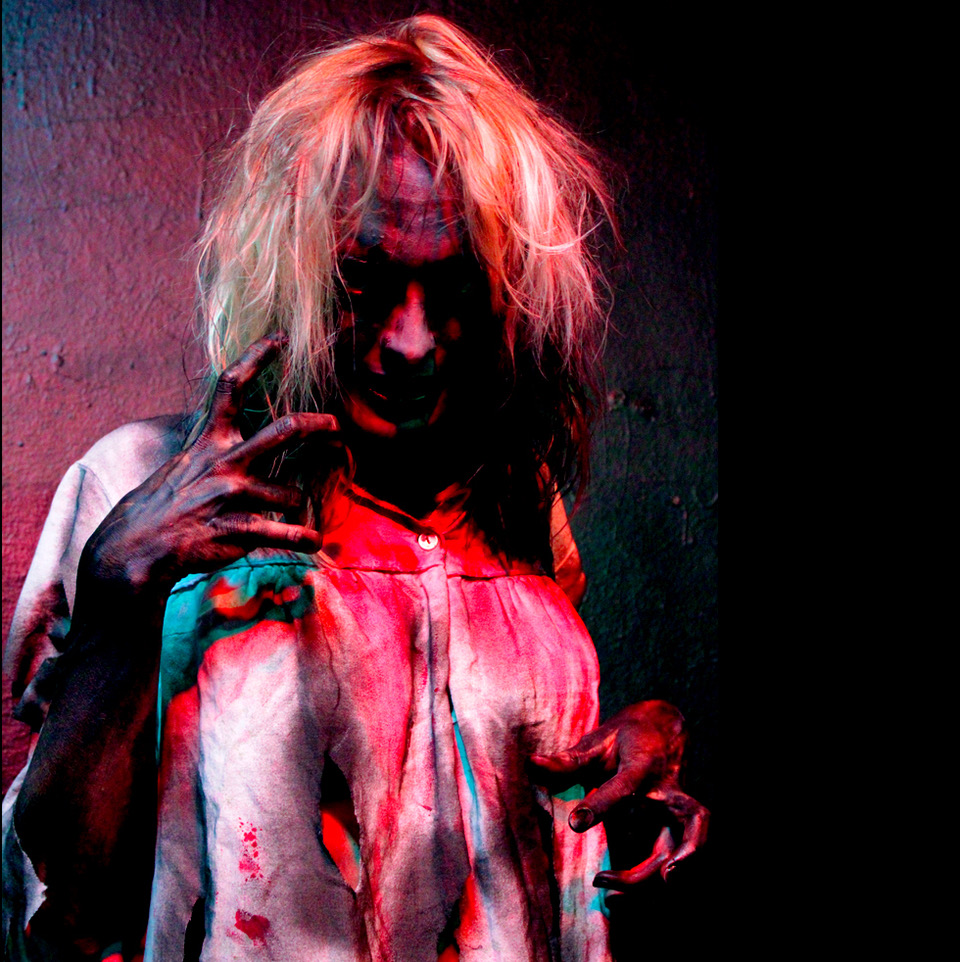 Part walkthrough, part theatre, all disturbing, the Urban Death Tour of Terror is one you must not miss. Diving into a pitch black passageway with a dim flashlight we navigate the darkness where anyone and anything can and will confront you. After the maze we enjoy a disturbing performance of Urban Death, only to be sent back through the horrifying maze to get out. There is a vile craving that proprietor Zombie Joe and his troupe of the fearless performers have that makes it very clear they want to do nothing more than to send you to therapy. There are things here you cannot unsee and it is glorious. Plus, at $15 you can't beat the price. $15 for an hour of unbridled terror. 
Our review here
.
The Queen Mary's Dark Harbor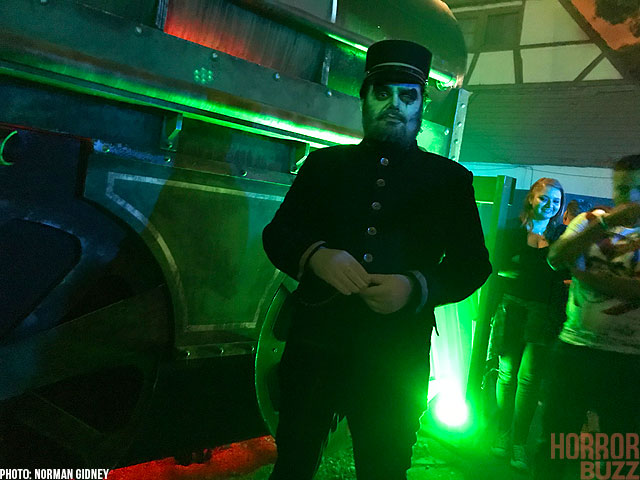 One of the better haunts in southern California very shrewdly hired Jon Cooke and Ted Dougherty of Plague Productions to retool their maze offerings. The result is an astounding improvement to a collection of mazes that revitalized this wonderful seaside event. Razor sharp lighting, crisp sound design, and streamlined storytelling, not to mention one of the best ensembles of actors and performers at any haunt in the country, collectively raise the bar and send haunt lovers to Halloween heaven. 
Our review here
.
---
We think that it isn't the haunt season unless you can say you have been to one of these at least once this year.  So, now, get on their sites and buy tickets! you only have a few days left to scream your brains out! Happy Halloween from the HorrorBuzz team!