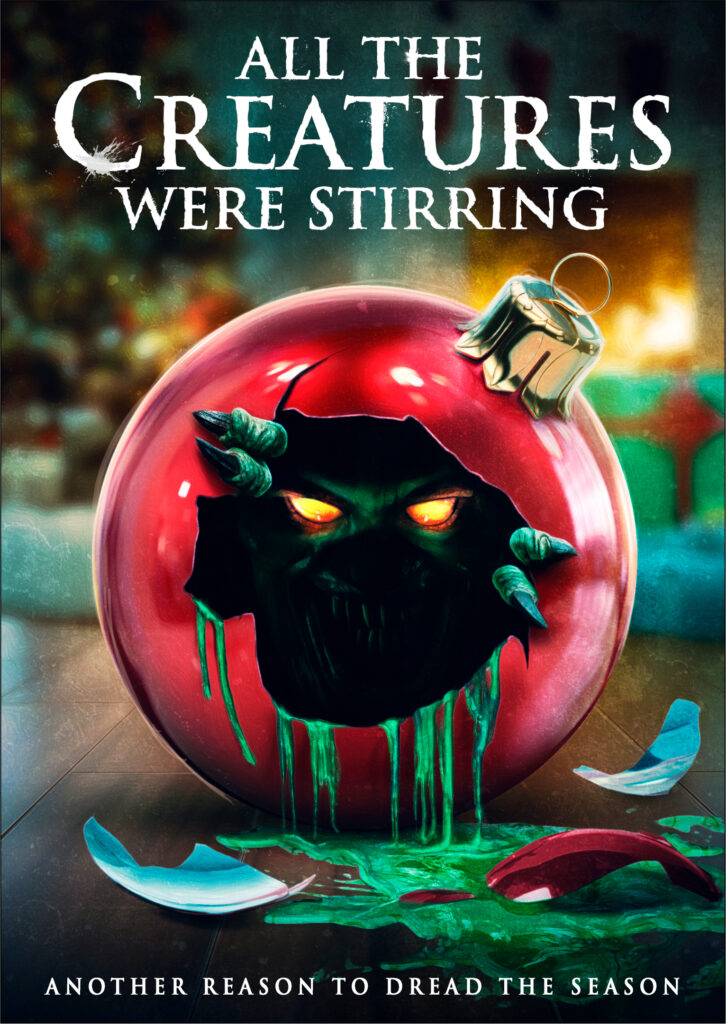 Thank the horror gods for Christmas horror. Without it, we would have even fewer ways to fight off PHST (Post Halloween Stress Disorder). Thankfully we horror fans aren't too picky. We will take what we can get. What is amazing is when something truly wonderful comes along that blends the saccharine sweet holidays with the blood and gore we love!
We have here a ne trailer for the upcoming horror pic All The Creatures Were Stirring, and we think you will dig it.
Ho, ho, no! The joyful spirit of the holidays is about to take one dark turn after another in RLJE Films's newest release, All The Creatures Were Stirring. From sadistic office parties and last-minute shopping nightmares, to vengeful stalkers and immortal demons, there's plenty out there to keep you from getting out of bed to see what's under the tree this holiday season.
The trailer plays a bit like a TV episode (maybe one could happen?), but has potential. It looks a bit campy, but also seems have a decent balance of black humor, self-awareness, and suspense a la Trick r' Treat (especially with its segmented plot). It stars Constance Wu from the newest hit Crazy Rich Asians, and is also loaded with a cast of modern horror veterans, including Graham Skipper (Almost Human), and Jocelin Donahue (House of the Devil).
Directed and written by David Ian McKendry and Rebekah McKendry.
Starring Constance Wu, Amanda Fuller, Jonathan Kite, Jocelin Donahue, Graham Skipper, and Ashley Clements.