"Have you heard of The Blackwood Charter?"
That's the question a friend asked me the other day, and to his surprise, I hadn't. He was scrolling through Facebook when an advertisement for it popped up, and he said it looked right up my alley. When I get a chance to check it out, I found that he wasn't wrong!
I reached out to the mysterious organization, and was greeted by one who calls themselves The Executor. They assured me that most of their work was done in private, but it may be beneficial to the organization if I was able to help spread the word about The Event to the rest of the world.
After that cryptic email, I was put in touch with Daniel Gale-Rosen, the man behind the scenes, who was more than happy to answer some of my questions about just what The Blackwood Charter is. In lieu of explaining it here, I'll just let Daniel answer himself. Suffice it to say, though, that this is definitely something that is up our alley, especially as immersive fans.
HORRORBUZZ: Who, or what, is the Blackwood Charter?
DANIEL GALE-ROSEN: The Blackwood Charter is a secret society formed in the 1920s by a former policeman who had been tasked with investigating a mysterious disappearance. Determining that powerful, supernatural forces were in play, he was dedicated to protecting the world and making sure this unusual phenomenon did not reoccur or spread. The Charter continues his work, investigating the Event and tracing its effect across the planet.
The Charter is currently looking for investigators to aid in this effort, heading to the original location and ending the dangers once and for all, over the course of a weekend.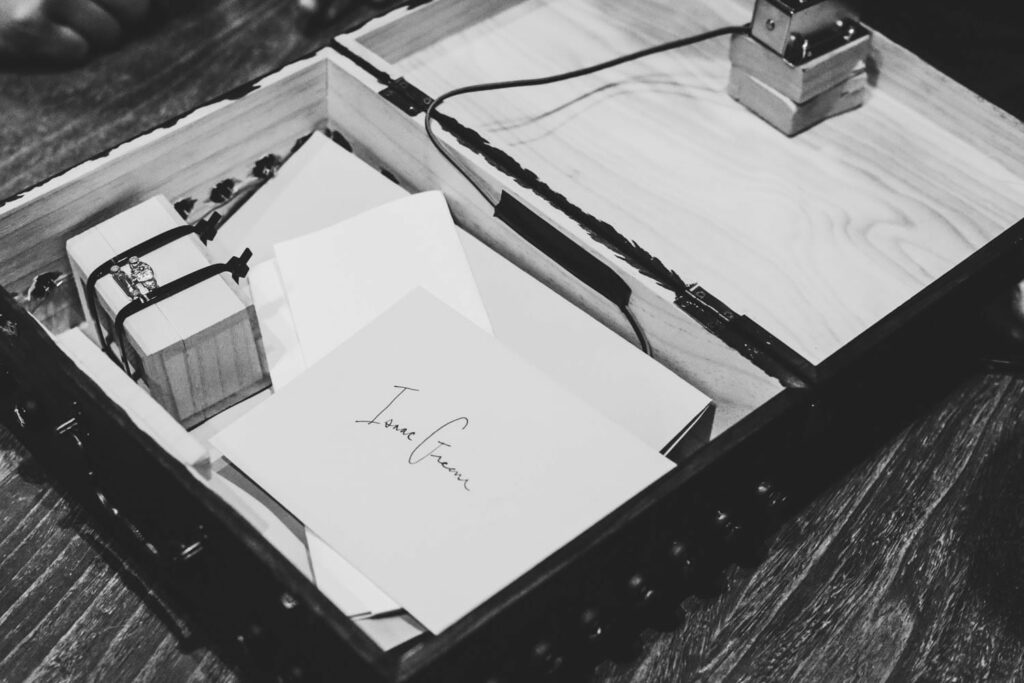 HORRORBUZZ: What can you tell us about this so-called Event and the person known as The Executor?
DANIEL GALE-ROSEN: I can only tell you so much to avoid spoilers, as a lot of the plot is revealed through the experience itself — but here goes!
Ten people were anonymously invited to a Southern California house in the early 1920s. Once they arrived, a powerful storm blew up and they were trapped and isolated in the house (the "Event"). By the time the winds abated, they had vanished. They left many traces in the house, strange contraptions and drawings, confusing journals and letters to friends. We still see ripples of these peculiar messages, echoing across time.
The Executor is the current leader of the Blackwood Charter, passing on his or her knowledge about the Event and spearheading the hunt for answers — and further Charter members to help complete the organization's work.
HORRORBUZZ: This seems very in-depth! What is your background? What made you want to dive into something like this?
DANIEL GALE-ROSEN: I've always been a fan of adventure video games, puzzles, and escape rooms (once I played my first one, I was hooked). I wanted to build an experience that was all of those, combined and squared. I'd built scavenger hunts before, for school events, birthday parties, and the like, but this was a bit of a jump. I'd talked about this, very hypothetically, with a couple friends a long time ago on the way to brunch, but I recently decided that I should take the leap and really move forward with it. Basically, I wanted to create a real-life experience that was as close to a video game like Myst, Uncharted (without the gunplay) and many others: story heavy, location based, and immersive.
As opposed to a more traditional escape room, the Blackwood experience is much more about the story. Because of the time-boxed nature of an escape room, if you're presented with story too often you scan for clues, get what you need, and move on to the next puzzle. Having a longer time period allows for a more detailed journey into the world of the experience.
Additionally, with a much larger space to play with, it's also a more active experience. The goal is to get people moving from room to room, inside and outside, and racing back and forth to connect the dots and find the next step. Finally, with a longer time frame it's also easier to develop a real atmosphere, getting people involved in the story and the parts they themselves are playing as investigators — more so than can be whipped up in just a few short minutes.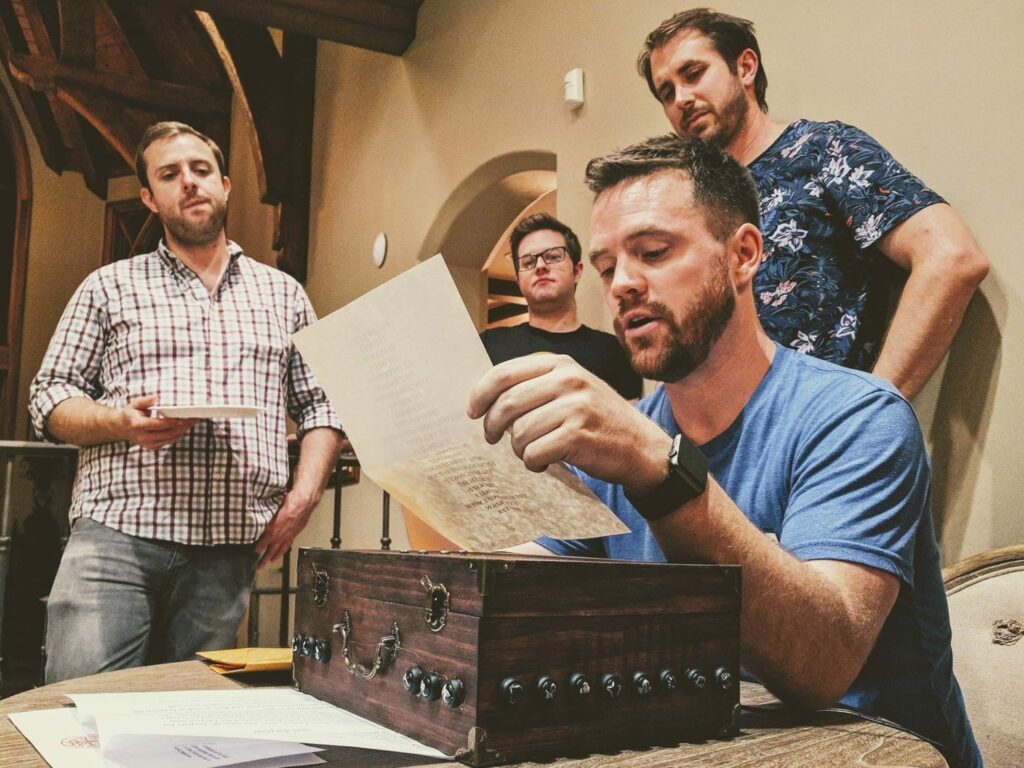 HORRORBUZZ: Can you tell us a little bit about the story and how it evolved over time to what it is now? What was the kernel of story that you started from?
DANIEL GALE-ROSEN: It's a little tough to do this without giving too much away, but I'll do my best. The initial story came to me after reading a lot of H.P Lovecraft. It originally shared many elements with his novels and short stories (and still does, to a point), but what really caught me was the idea of having a consistent mythology and mystery that connected everything together.
Indeed, a lot of the Blackwood story points center around previously unknown connections between people and happenings. The original story was rather expansive, and I quickly ran up against the challenge of getting that much plot out in between or through puzzles without it seeming forced. In my first beta tests, it was significantly pared back, but I'm now recreating the puzzle flow specifically with a story-first approach, to ensure that people get the experience they're looking for. For example, there were originally 16 characters, all with backstories, motivations, and goals. This was too much to digest, so the Disappeared now number 10.
The kernel of the story is that the disappearance of these people was not the last of them — they still remain. The story centers around what this means for them, for us, and for the world. Some things we can't explain, but others may have explanations that are only hidden, waiting to be uncovered.
* * *
I don't know about you, but we here at HorrorBuzz are completely on board for this. You know how much we love immersive experiences and escape rooms, so the thought of going to one for an entire weekend has definitely piqued our interest.
We'll be paying very close attention to The Blackwood Charter, and we will have more information for you as they get closer to launch. For now, we can let you know that they will start taking reservations summer 2018, so we're getting close!
For more information on The Blackwood Charter, you can find them online at: http://www.blackwoodcharter.org
You can also find them on Facebook at: https://www.facebook.com/blackwoodcharter