Long time readers of this site know how much I enjoy unique, new adventures. Part of the reason I cover so many escape rooms and immersive experiences is because it's fun to get lost in another world for a bit, and get sucked into a really good story. However, those stories and experiences end after a set amount of time, and then it's back to the daily grind.
But what if there was an experience you could participate in that almost was never-ending? Something that could blend into your day-to-day life, when you have the time, and take you on an exciting new journey? What if this same journey was one that you'd take with people all over the world? One that ended in with a cash prize of $100,000?
Hidden Secrets, a new mobile game coming from a company out of Seattle, WA and Wellington, New Zealand aims to do just that.
The game combines mobile gameplay, augmented reality, and old-school puzzling into one fantastic treasure hunt that will result in a mystery that spans the globe, all in an effort to award players who work together to figure it out.
Similar to last year's smash hit, Pokémon Go, Hidden Secrets will use a real-world setting to overlay their augmented one. Players will be able to go out and search their own neighborhoods for clues in search of journal pages that have been scattered all over the world. With a time-released method, new pages will be released every 24 hours, allowing folks to interact with each other and work together toward a common goal.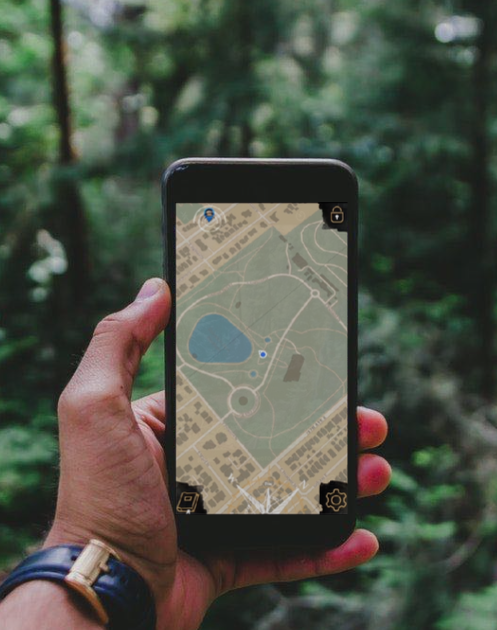 When the story comes to an end, players will race to be the first to pin-point the exact locations of the hidden treasures on the map, using the cryptic puzzle clues to decipher them. Each of the ten hidden locations will award the first player to find them $10,000, resulting in a total cash prize of $100,000.
To get to that end, though, players will have to solve the puzzles that will be revealed on each new daily journal page. The puzzles range from cryptograms to number-math to coded messaging puzzles, starting easy and building in challenge level as the game goes on. Of course, if players need help to solve the daily puzzles, hints will be available for purchase.
We spoke with Jennifer Smith, Director of Business Development, about the game, to find out a bit more of what they were going for.
HORRORBUZZ: What was the genesis of this project, ie: what made you want to create it?
JENNIFER SMITH: The idea had been brewing for a while in the minds of our CEO, myself, and our Communications Director. We were all looking for an idea to develop (being entrepreneurs and having recently moved on from a previous business). We really wanted to do something fun – and something that would allow us to use our technical and creative skills in a new, unique way. We've always loved treasure hunts, mysteries, escape rooms, games of all types, and really anything where we could pit our mind against an obstacle, where we could challenge ourselves to figure out a solution.
So initially, we were sure we wanted a treasure hunt game that would have challenging puzzles and clues – with a real cash award at the end as extra incentive. As we grew our core team to include our Producer and Marketing Director (avid sleuths as well), and our full development team, we expanded our game concept into what it is today: a global, mobile treasure hunt that can be played most anywhere, by most anyone – including "seek & discover & collect" active play around any neighborhood (similar to Pokémon GO), fun mini-game versions of many of the most popular quick games on the market today (Match 3, Word, Blocks, Maze, etc.), a fully flippable and narrated "audiobook" of the mysterious journal, cryptic puzzles, and an evolvement of curious clues that lead to real world "buried treasure" locations. The first people to pinpoint one of the locations on our virtual (in-game) world map, will win a $10,000 cash prize (10 prizes for $100,000 in total awards).
HORRORBUZZ: What were some of your inspirations for it?
JENNIFER SMITH: First-person adventure and puzzle games, the old "A Treasure's Trove" and "Masquerade" books, mystery stories of all types, real-world lost treasures, escape rooms, geo-cacheing, Pokémon GO.
HORRORBUZZ: I'd imagine, as a global platform, you might have faced some hurdles while setting this up. What were some of the challenges you faced?
JENNIFER SMITH: We have experience in building location-based solutions and global mobile apps, but not specifically games. So more the challenge – and exciting part – has been to understand the gaming market. Perhaps because we are not from the gaming world (although avid game players), we have developed a game unlike any other – a game that we would want to play! We are quite unique and hope that helps our game to stand-out and draw people to play it!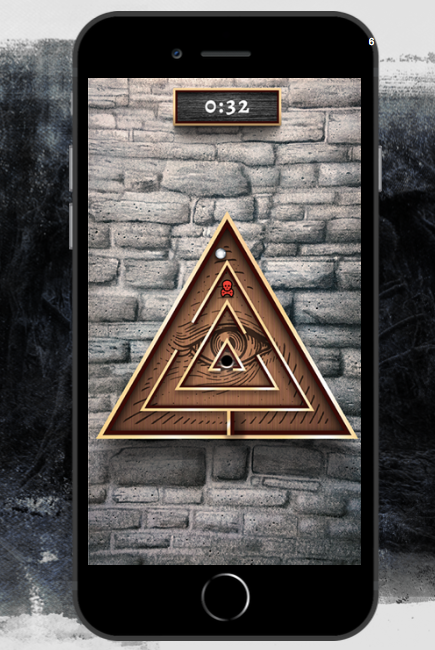 HORRORBUZZ: With real cash prizes at stake, I am sure people will be all over this! How did you find the balance to making it user friendly for all, but also having challenging enough puzzles to make sure people don't beat the story right away?
JENNIFER SMITH: That was definitely a challenge for us. To create a global game in general, you have to take into consideration that people are simply vastly different. There will be people of all ages and at novice to very experienced levels of gamers/puzzle solvers/treasure hunters. So we did a few things to try to keep the playing field as even as possible:
We are time releasing the daily journal pages. Only one journal page will release each day for play over the 30 days or so following launch (as the journal is about 30 pages in length). So people who may not be able to play each day, can catch up to the crowd over the weekend or whenever they have time. Once a page is released, there is no time requirement to collect it – so players can proceed in the game at their pace. Additionally, we are not accepting any treasure hunt location guesses until after the last journal page has released. After players solve the puzzle on that last page (which will not be until 30 days or so after launch), then their app will open to a world map where they can begin making their treasure location guesses.
The game requires progression from one page to the next (you can not skip pages). Each page includes a cryptic puzzle of some sort that must be solved before the player can seek out the next page. The cryptic puzzles are not interactive – we suggest players keep pen and paper handy to help them solve and keep track of their work. Some of these puzzles will progress in difficulty, so players may actually learn how to solve a variety of puzzles over the 30 days. We will throw in some easy puzzles here and there too – so players can expect that sometimes a puzzle may just take a few minutes to solve – and other times it may require sitting down to really figure out the pieces. To note: we are working with a tiny mobile phone screen and a 2D image – so the puzzles are limited in scope and depth.
In addition to solving the daily journal puzzle, each day the player will also need to first seek out and collect the journal page pieces (usually about 5 pieces to collect per page). To collect a page piece, players will have to walk up to the location (following GPS on their in-game map), and when they tap on a marker, an interactive mini-game will appear on their phone that must be played before they can collect the journal piece. These are the quick, popular style games – and should take no more than 5 minutes to play and beat. These mini-games will also increase in challenge level, although the goal is always to keep them solvable (and if you've been playing the game as it goes along, everyone we hope should develop a small level of mastery).
For both the interactive mini-games and the journal puzzles, we are providing "ways out" if you spend in-game "gold coins." Gold coins are an optional purchase for players and also may be found and earned throughout the game. We want people to be able to progress in the game!
Throughout the journal pages, cryptic clues will also be scattered that will help players to figure out the hidden treasure locations. We will never provide any hints or help in deciphering those clues – because whoever figures out the clues and is the first to determine a location, will win the cash award! The clues will be challenging and require clever thinking . . .
HORRORBUZZ: What are you most looking forward to about the game when it launches?
JENNIFER SMITH: We are hoping that groups develop to help each other! We would love to see families playing together – it would be an excellent after-school activity to do with the whole family. Groups of friends can play together in person or remotely, competitions could be created, chat groups, etc. It will require walking out of doors in your neighborhood, perhaps meeting up with neighbors – or can be played wherever you might be (work, vacation, you can always pick up where you left off!). And it will require quieter, puzzle-solving think-time once the journal pieces are found and the journal page is pieced together. We will encourage that people help each other. Although only one person can win each of the 10 different $10,000 cash awards, the joy is really in the game play itself. The joy is in exploring a neighborhood, perhaps meeting up with others, in challenging your mind, and in trying to solve the mystery!
I am VERY excited to check this out, and am eagerly awaiting the game's launch. For more information, and to sign up for the mailing list so you know when it launches, visit them online at: www.hiddensecretsapp.com