While our favorite holiday is behind us, there is still plenty of fun to be had at California's Great America. The Northern Bay Area's premier amusement park is ushering in the December holidays with another great offering in Winter Fest!.
You read that right. WinterFest is back this year with loads of family friendly fun and thrills. Horrorbuzz had the pleasure of being invited to cover it's first night of operations/media day, and we were pleasantly surprised by the parks transformation. For those familiar with the park and their stellar work during
Haunt
, will be pleasantly surprised by
WinterFest
. While the part of the park is closed during Winter Fest (mainly the water park area), the staff at CGA have added holiday themes to several parts of the park! The first thing to capture our eyes upon passing through the turn styles was the transformation of reflection pond in front of Carousel Columbia. Gone are the flame throwers of the Haunt season, and in it's place stands Snow Flake Lake! Complete with the most picturesque ice skating rink, where you and the family can skate under the stars and show off your double salchow skills.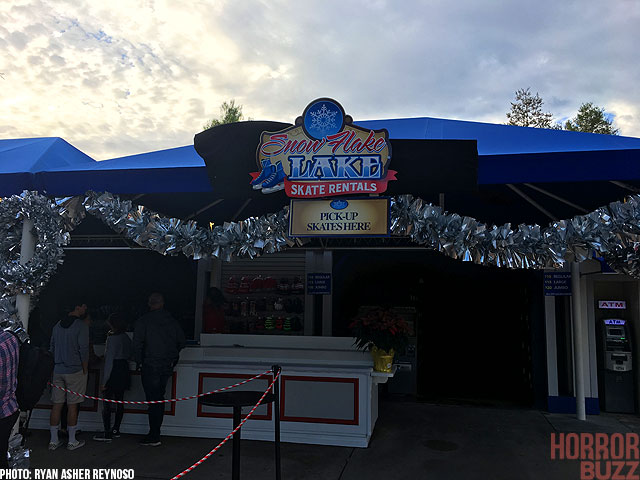 WinterFest is the ultimate holiday themed amusement park event. When I say everything is themed, I mean EVERYTHING is themed. Your favorite rides and attractions, down to the gift shops, have all been themed and/or renamed to fit in with this immersive offering by California's Great America.
North Pole
The Star Tower has been dubbed the "North Pole", where guests are invited to take in the views of the park and Santa Clara County from above, all while enjoying a custom holiday rhyme. Our favorites included Santa and his reindeer touching down on top of Gold Striker, the colorfully light Orleans Place, the festive Celebration Plaza and its 65 foot tall Christmas Tree, and Hometown Square just to name a few.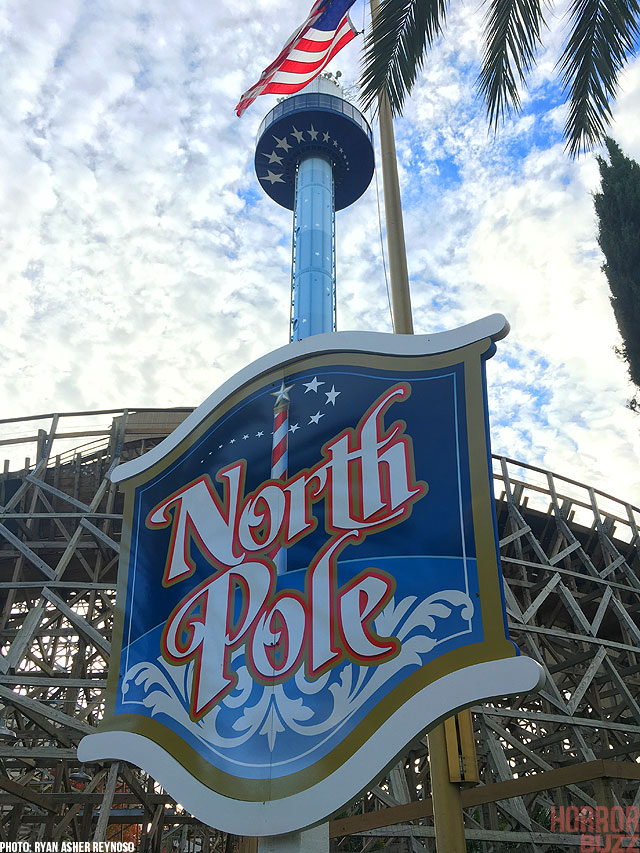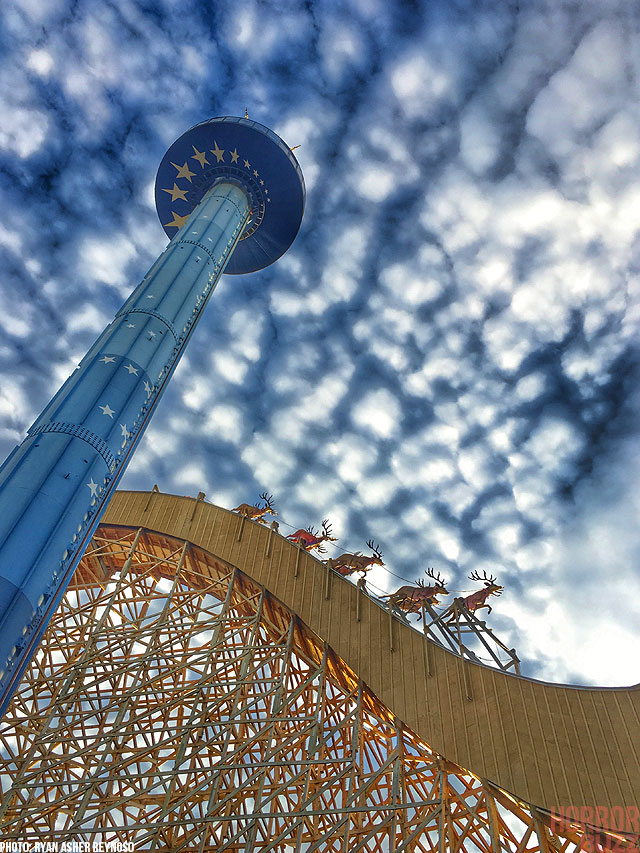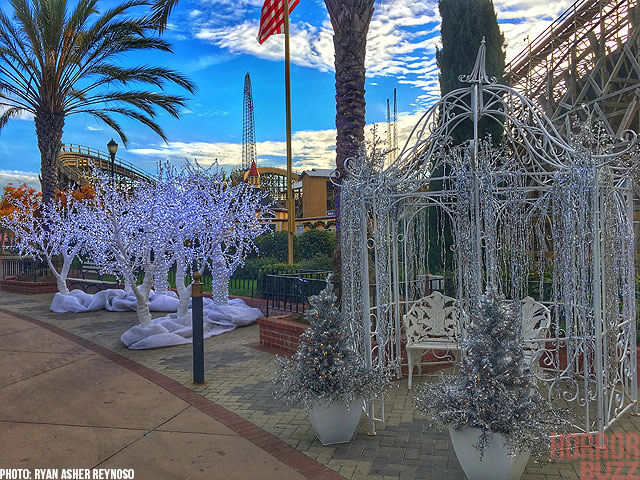 Orleans Place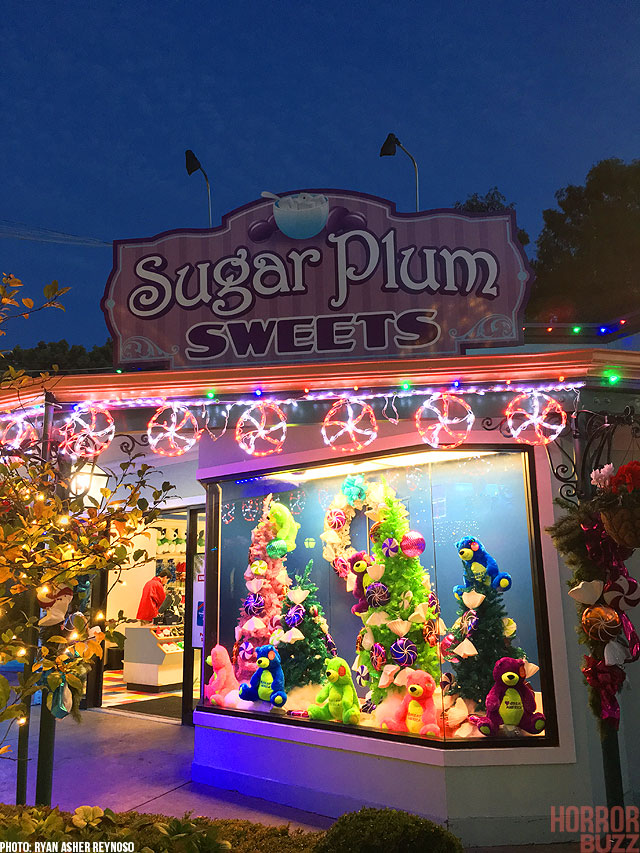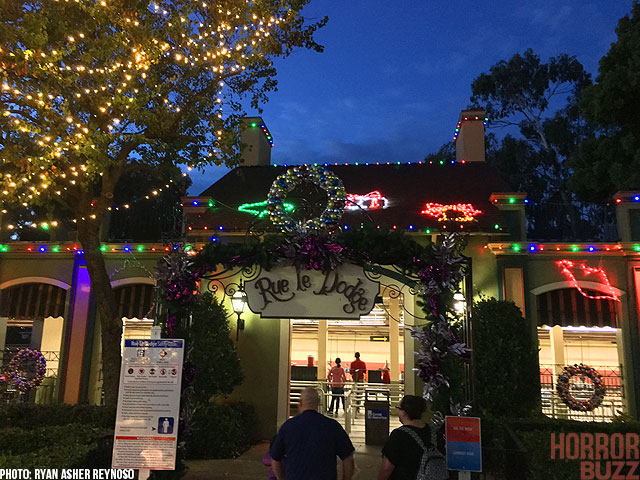 Candy Cane Lane
Candy Cane Lane will be sure to be a big hit with your children, or those photogenic friends who need to get that all important (s)elf-ie for their social media accounts. In fact, we were impressed with the talent hired this year and you'll find them spread out around the park for those all important pictures with Jack Frost, Ms. Candy Cane, and our favorite – Ginger(bread).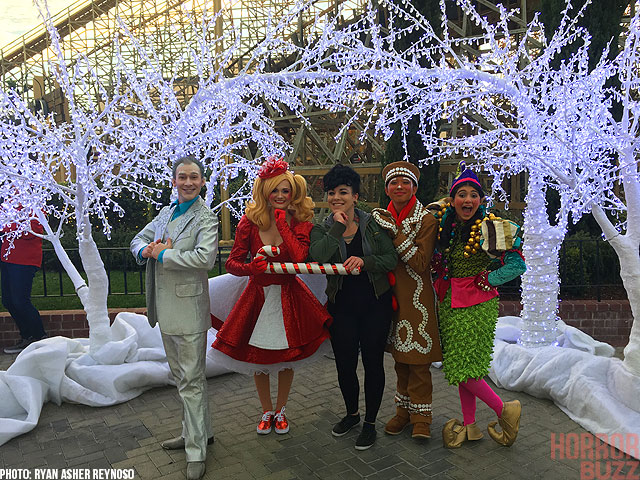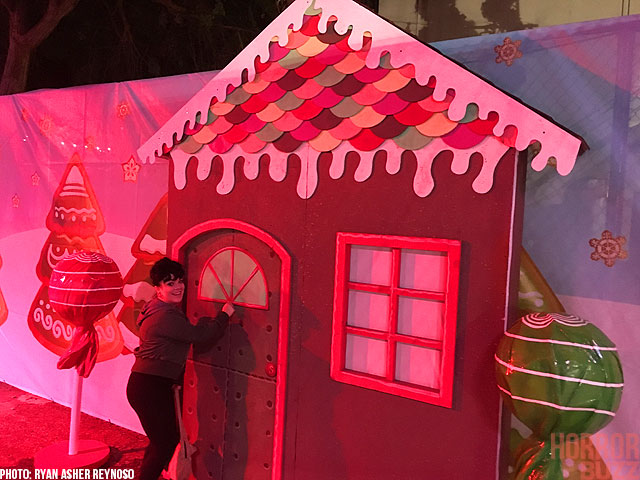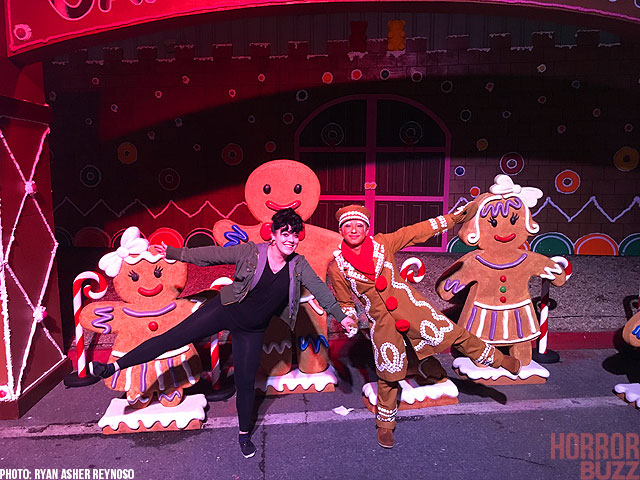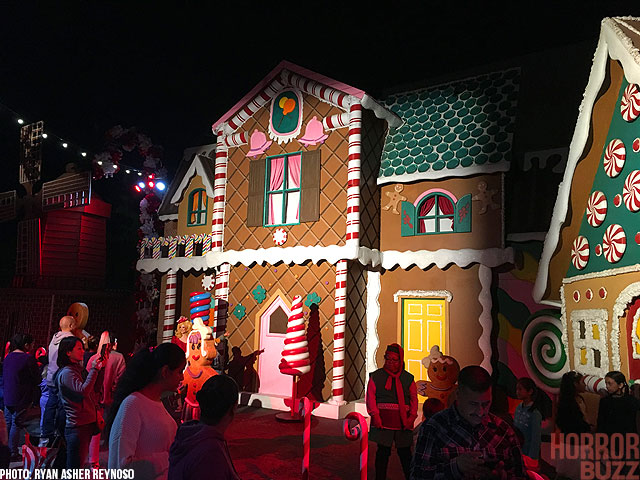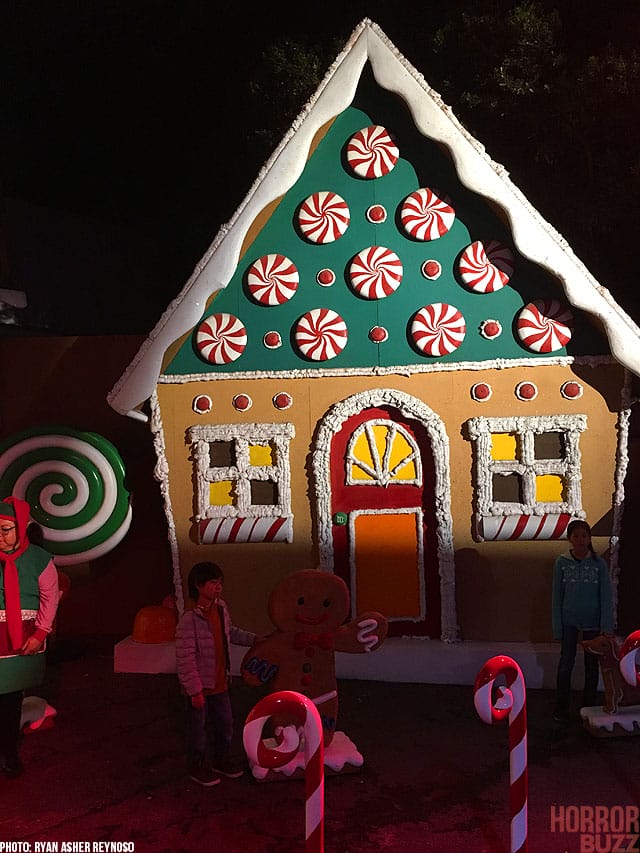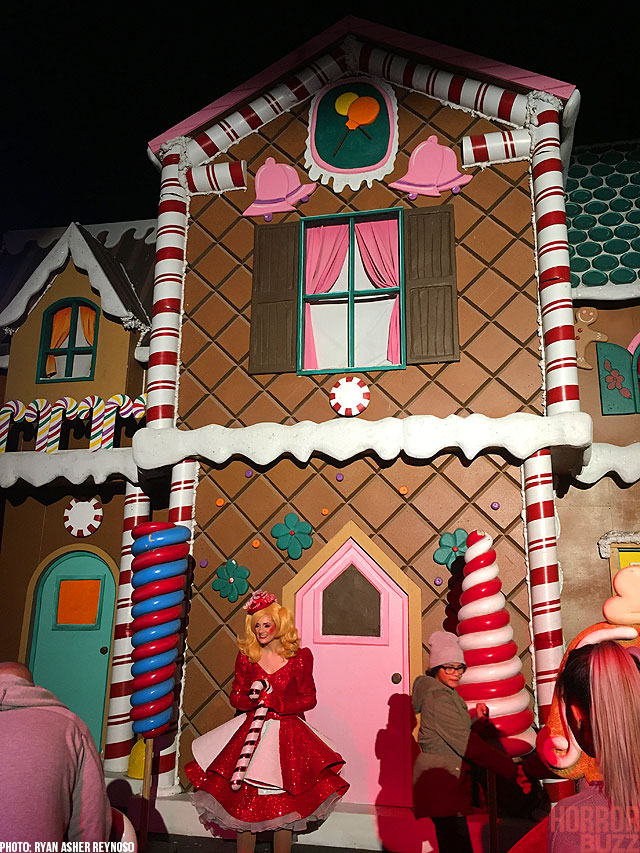 Post Master North Pole
Need to get a special message to Santa right away? Great America has just the thing. The elves have dressed up a special store to ensure all good girls and boys have the proper means to reach Santa Claus. Pens, crayons and paper are at the ready to make that special holiday request. Santa has even agreed to take letters from Great America after December 25.
Once children have written their request, the elves will collect them, send the letters flying overhead via their wacky pulley system, and officially certify the mail, guaranteeing delivery to the North Pole. After the jolly man in the red suit has properly read the wish from every boy and girl (and they are all good in his eyes), he returns them to the North Pole post station at Great America to be placed on the wall for parents and kids to see on another visit.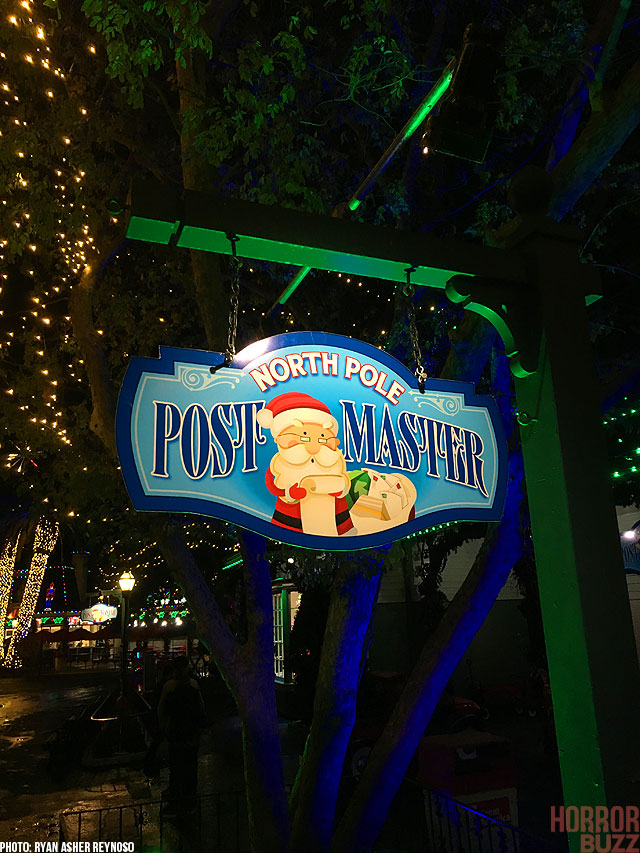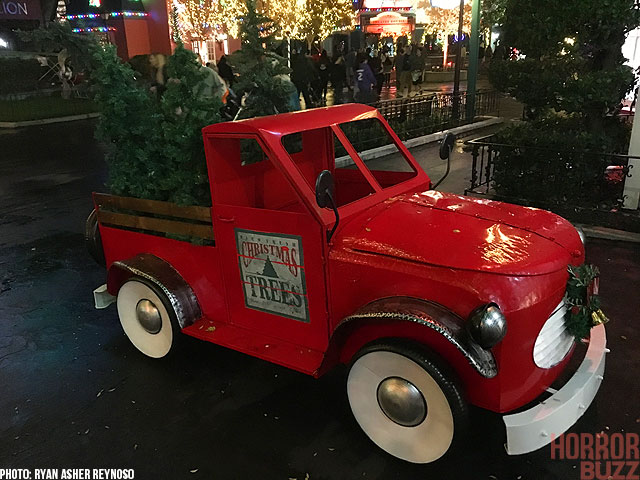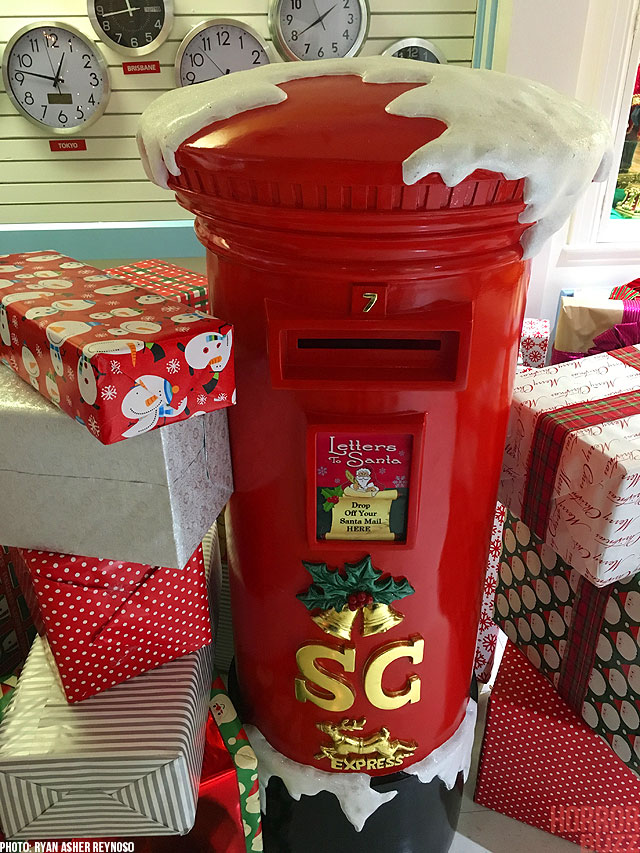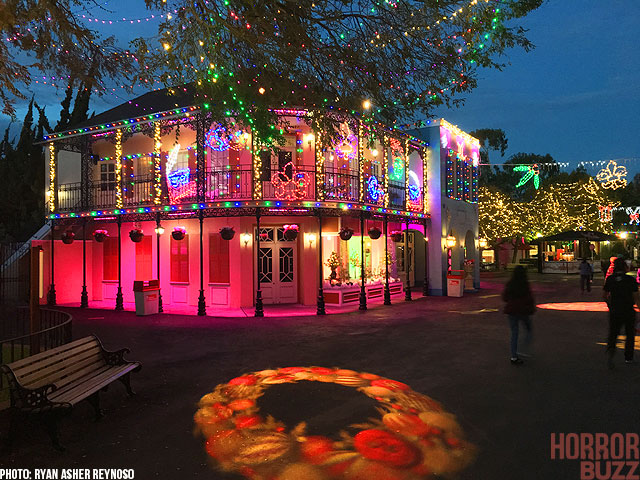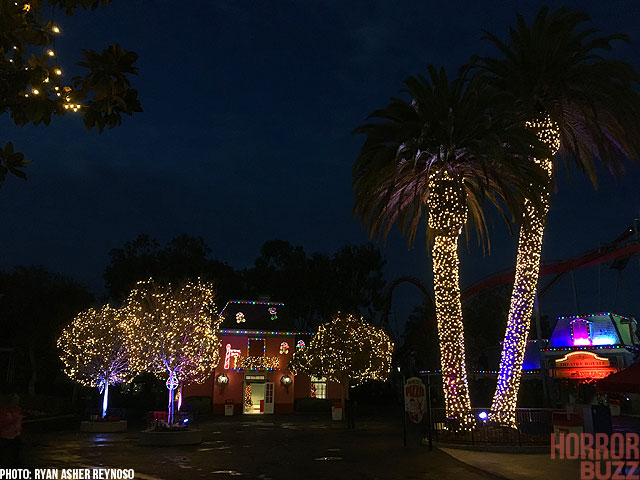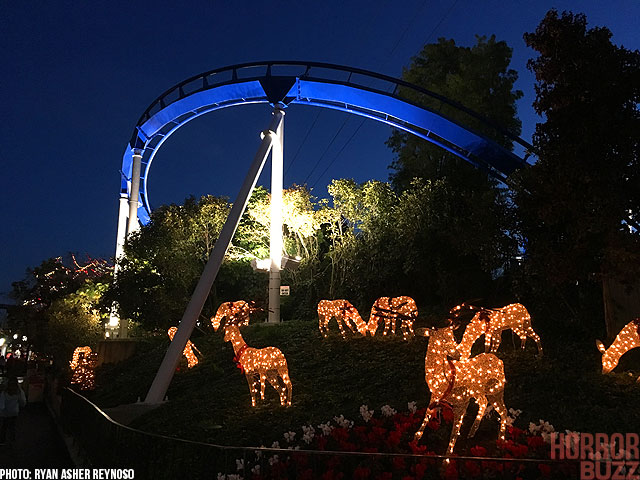 Artisan Alley
Other highlights include Artisan Alley. A place where local businesses are invited to offer their goods, for that must have hand crafted present for your family and friends. We really dug this, because buying from your locally owned businesses is important to help support your community. Think of Artisan Alley as your local art walk. Kudos, CGA!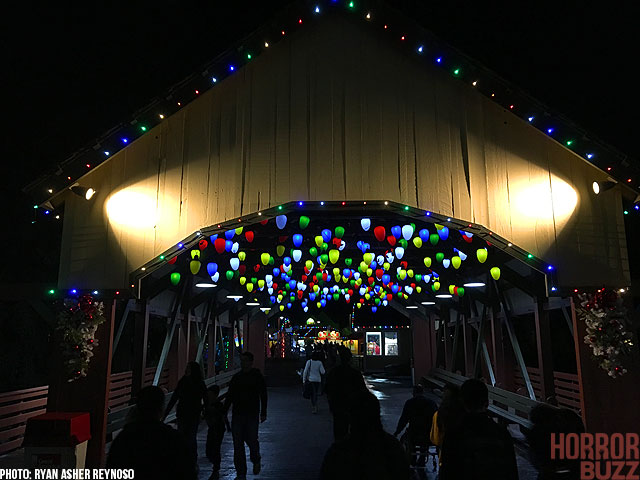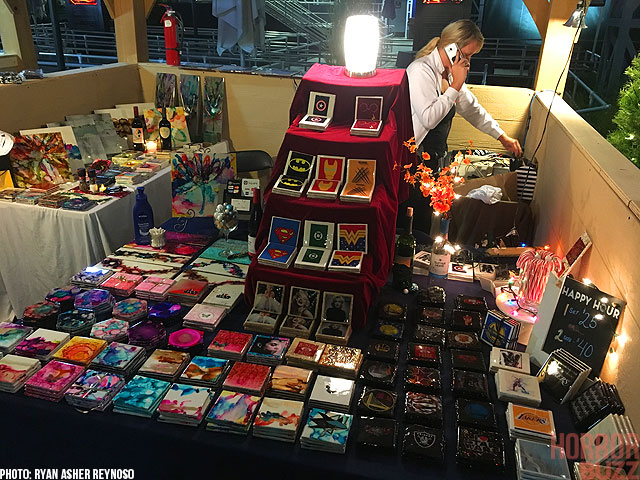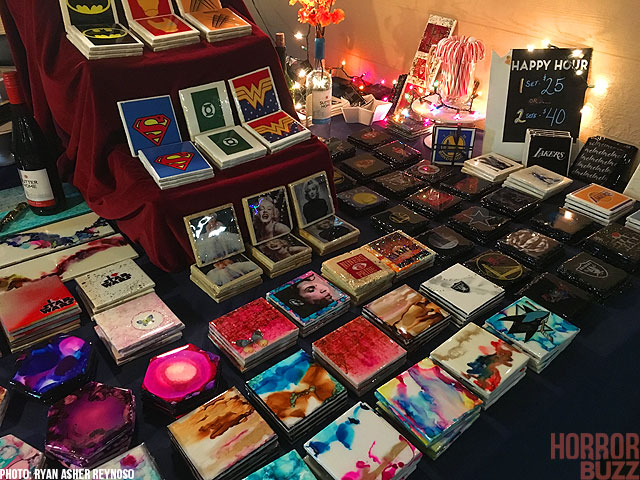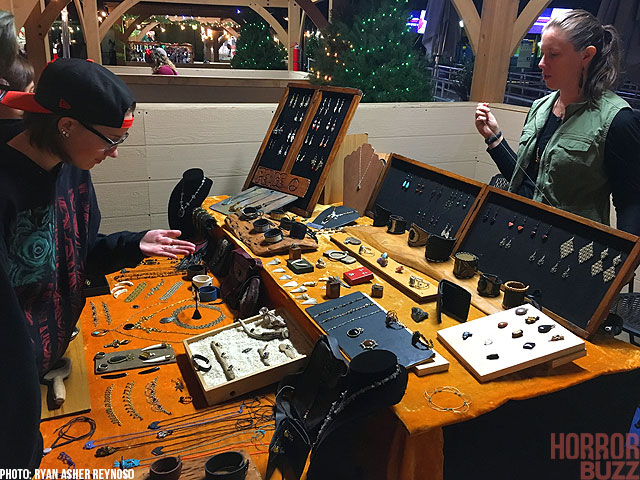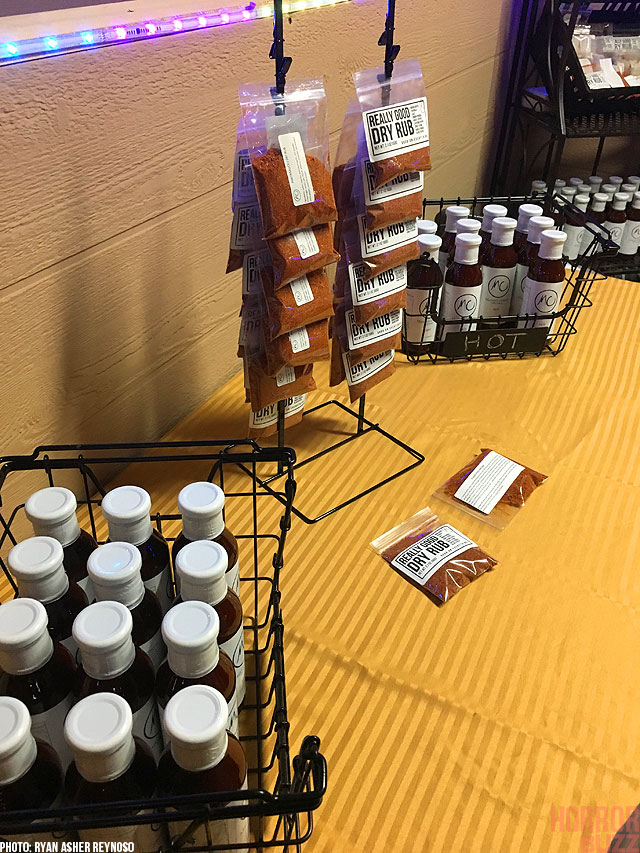 SHOWS
If shows are your thing, make sure to catch the Christmas lighting ceremony. Make plans to get in line for the best seats to the ice skating extravaganza, "It's Christmas, Snoopy!", or the funny "Tinker's Toy Factory". The park is PACKED full of entertainment, we could literally go on and on.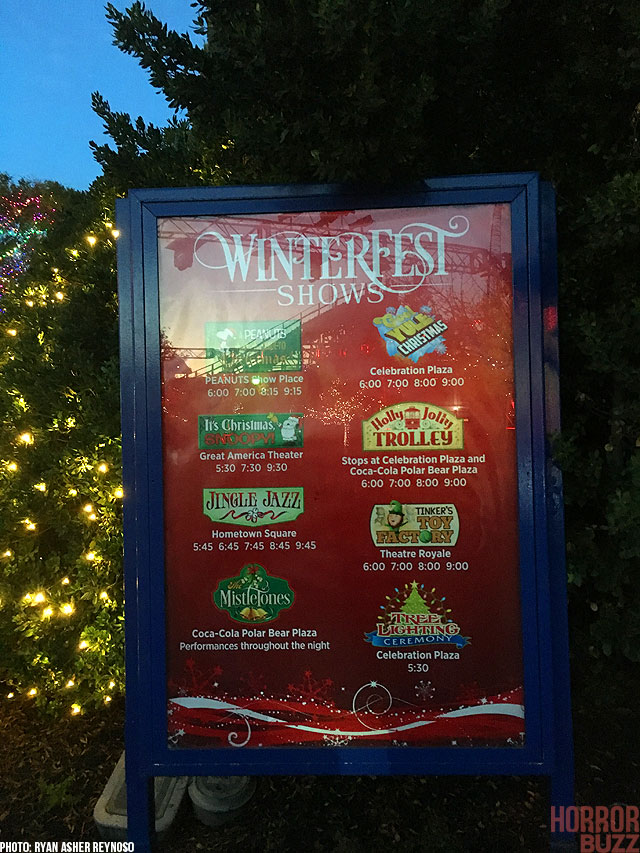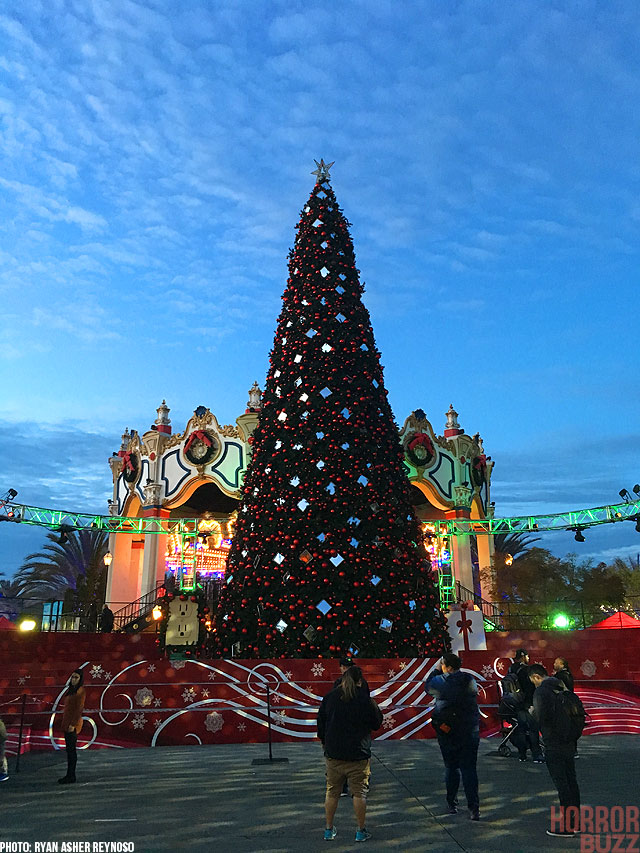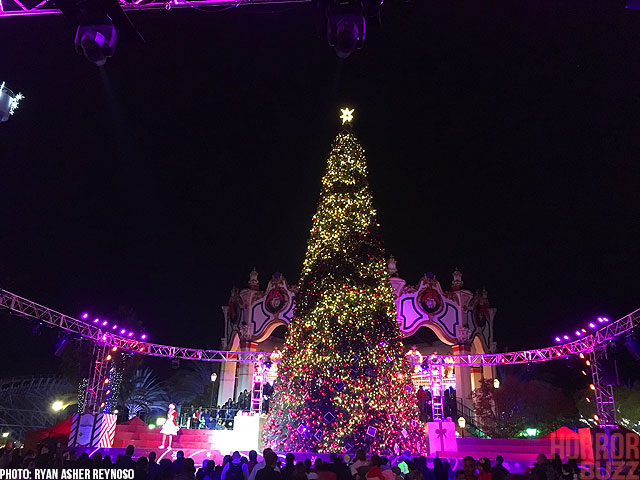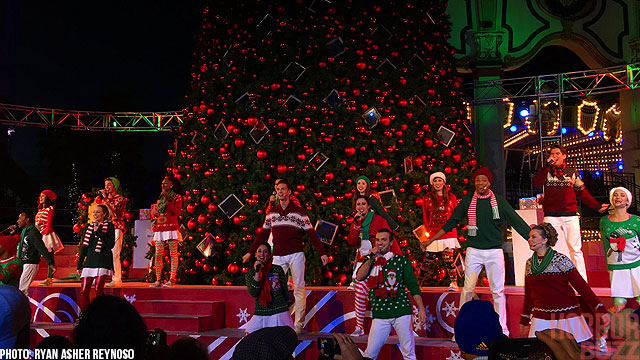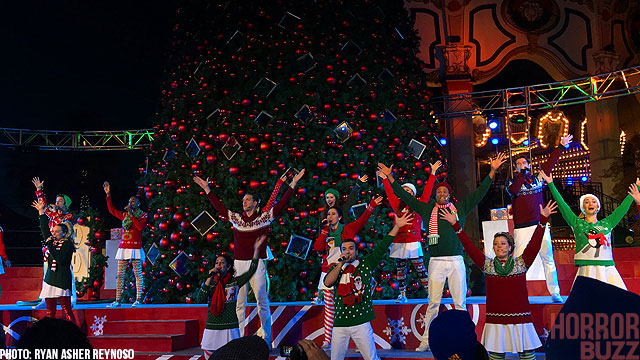 Merchansdise
There is plenty of WinterFest merchandise to go through as you spend your day at the park. Check out what they have in store for you.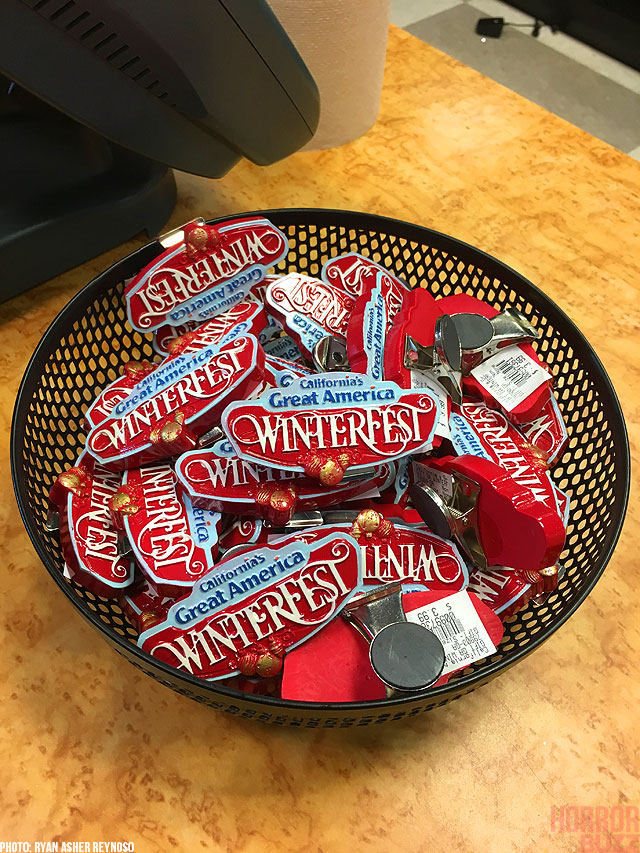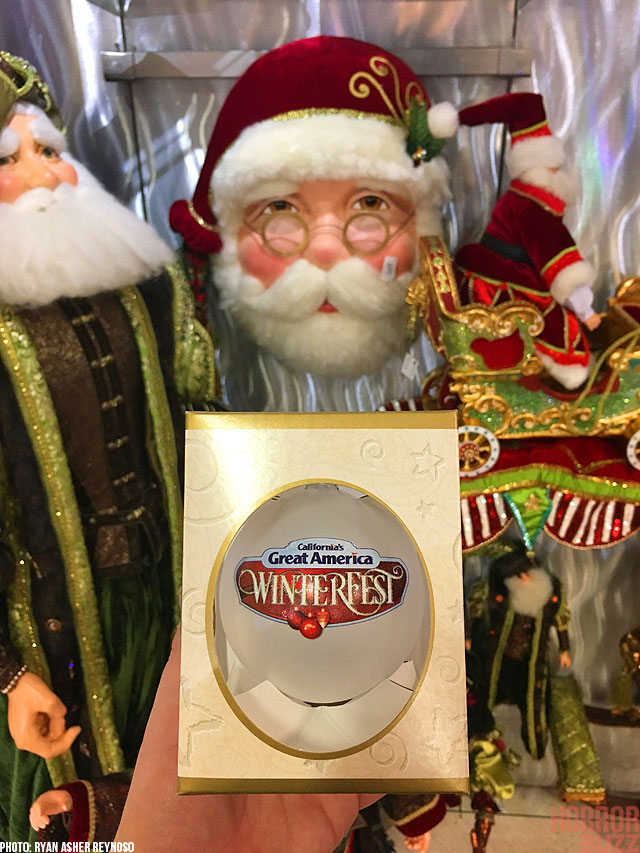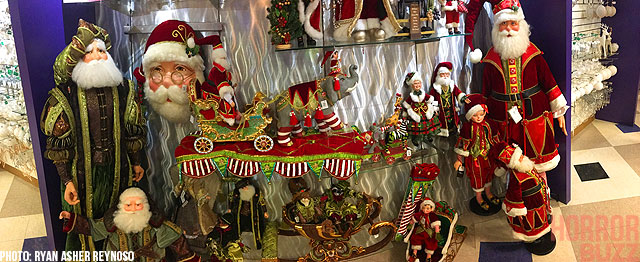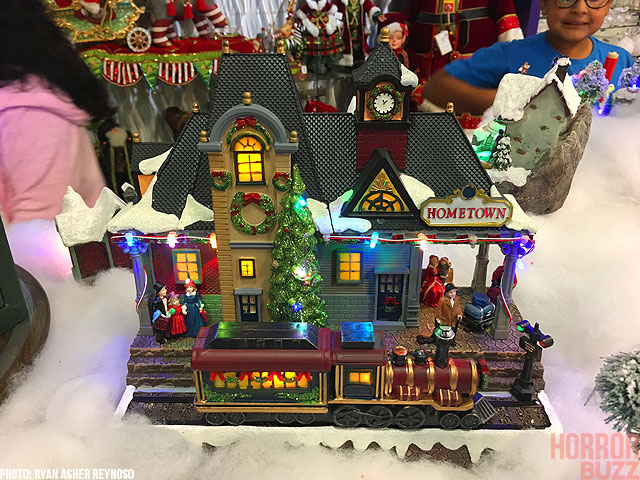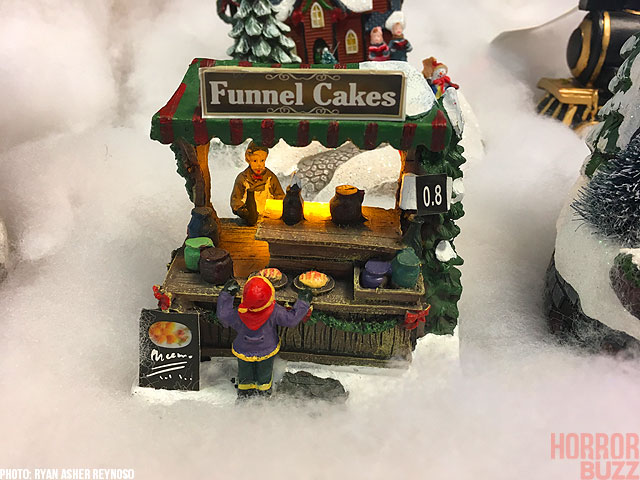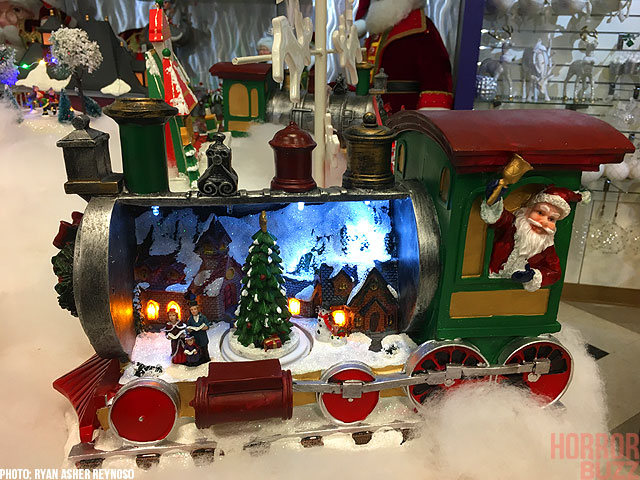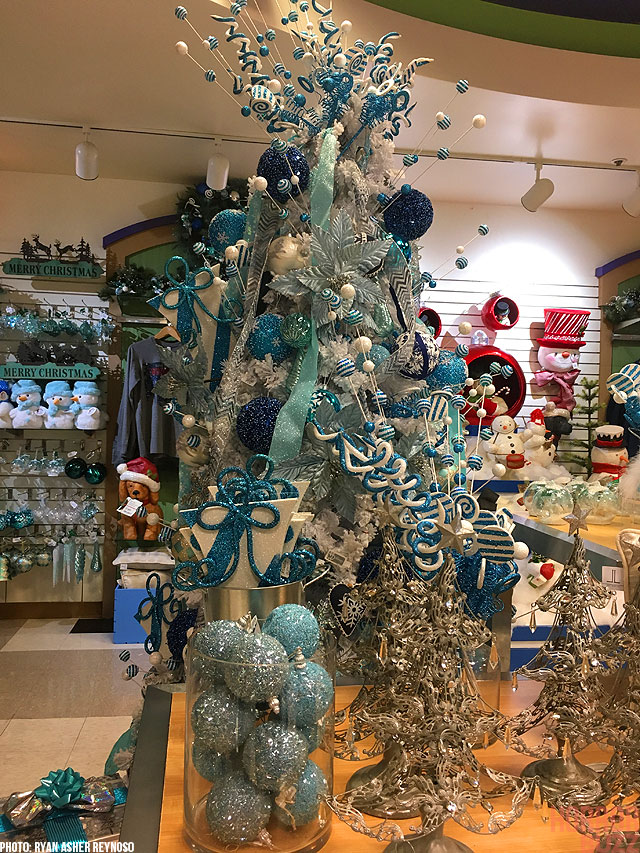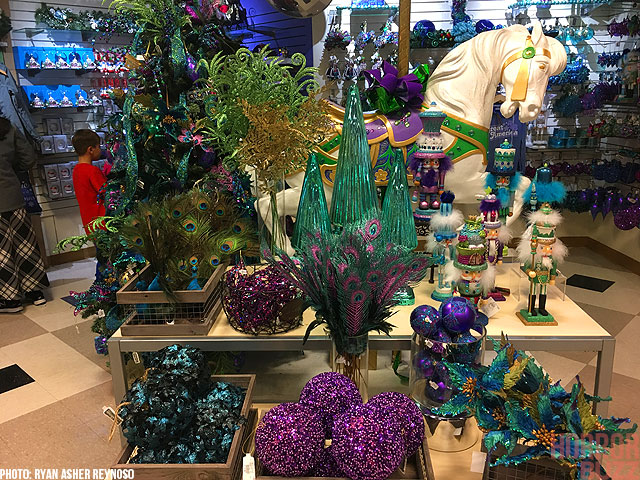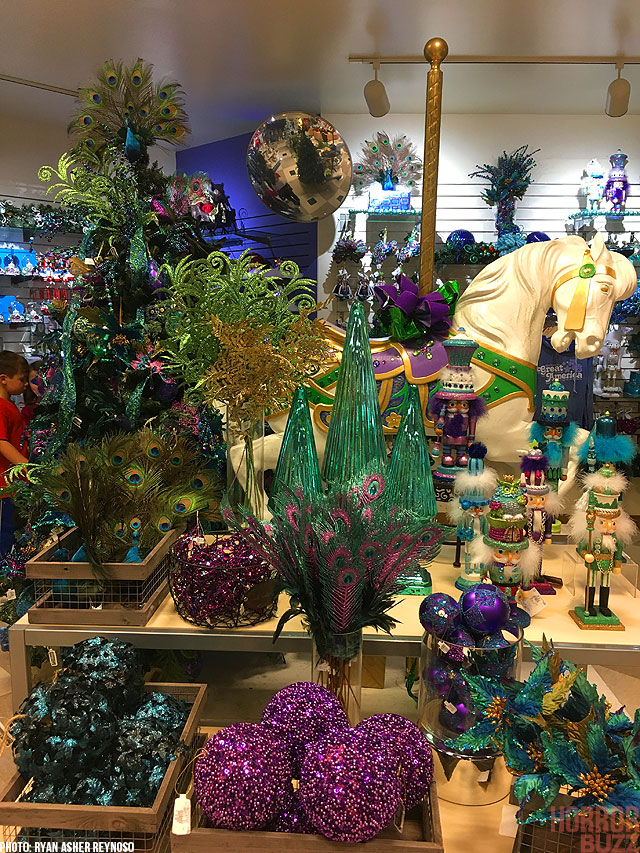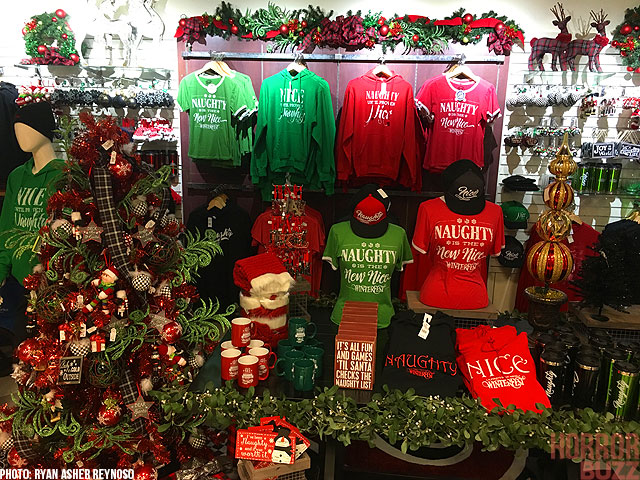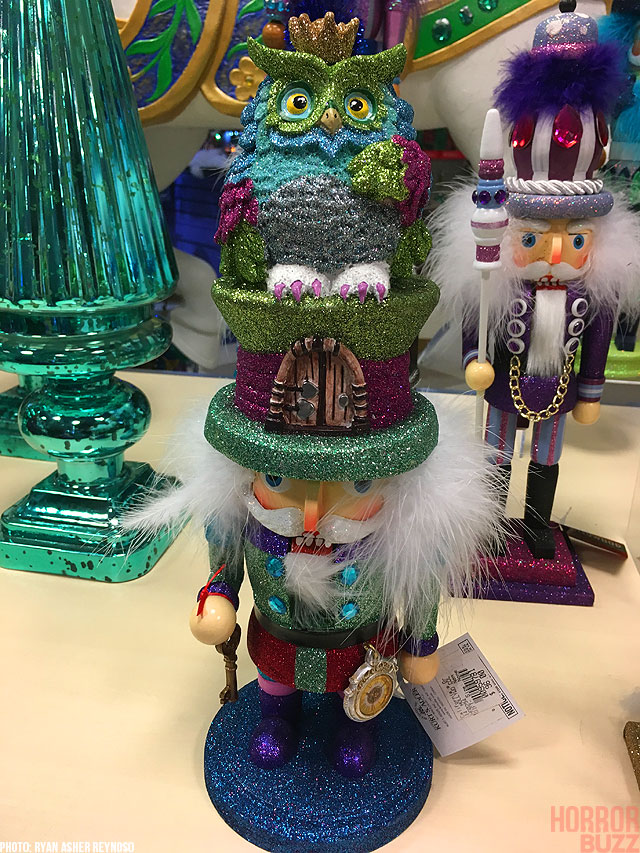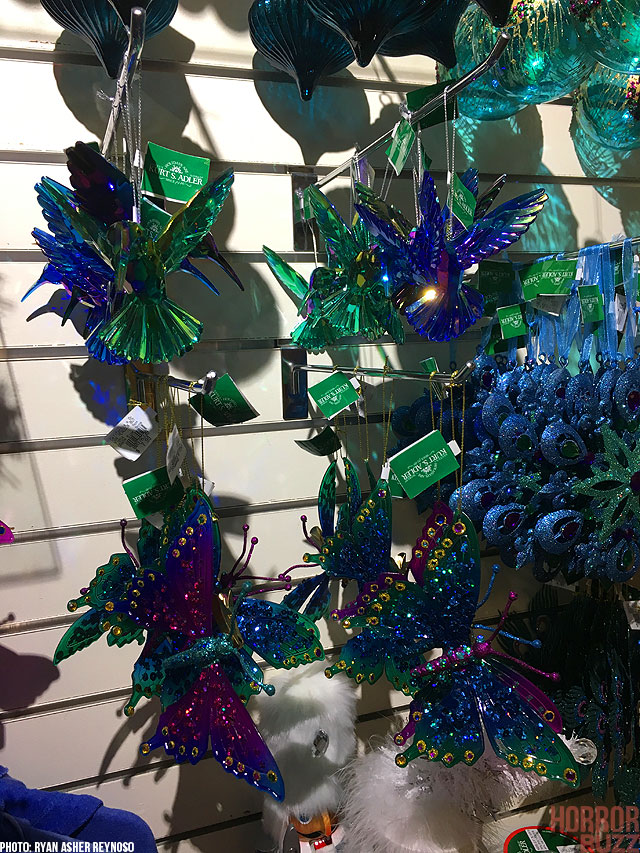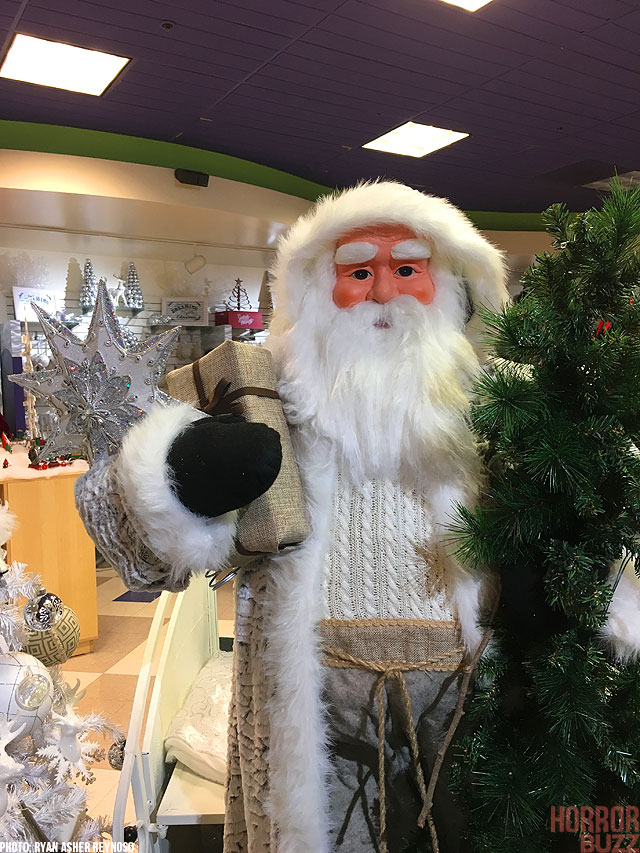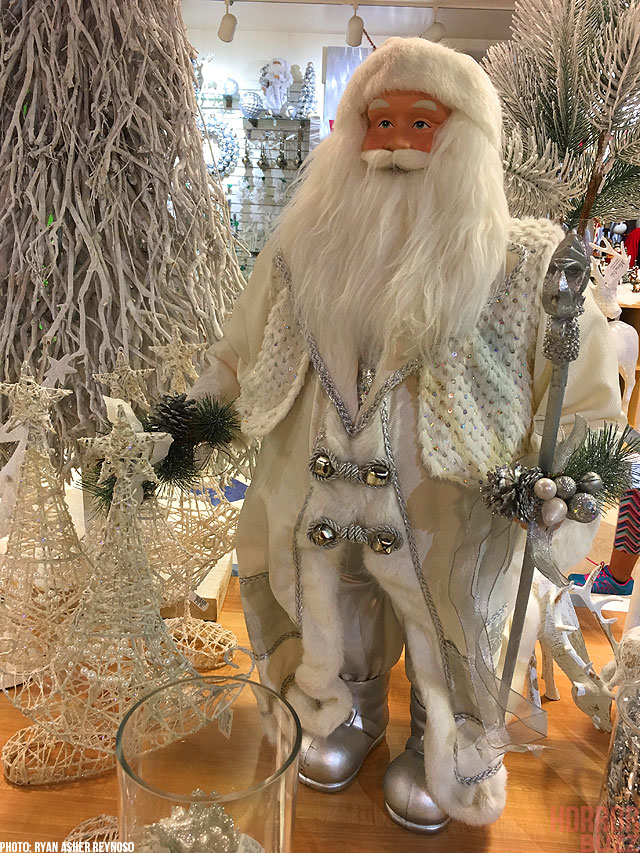 When it comes down to it, CGA delivers another great holiday event in Winter Fest. If you're lucky enough to own a Gold Pass, you can enjoy unlimited visits to this years Winter Fest. If you don't have one, don't fret… Right now, you can get a 2018 Gold Pass for $89 bucks or $9 payments of $9.88! With Rail Blazer coming in 2018, you're gonna want one.