Halloween is fast approaching and I knew that if I didn't make the time to squeeze in a visit to Legoland California's Brick or Treat Party, I would be very sorry. So my kids and I made the trek down to Carlsbad for a day and night full of fun, adventure, and a brick-tacular Halloween celebration.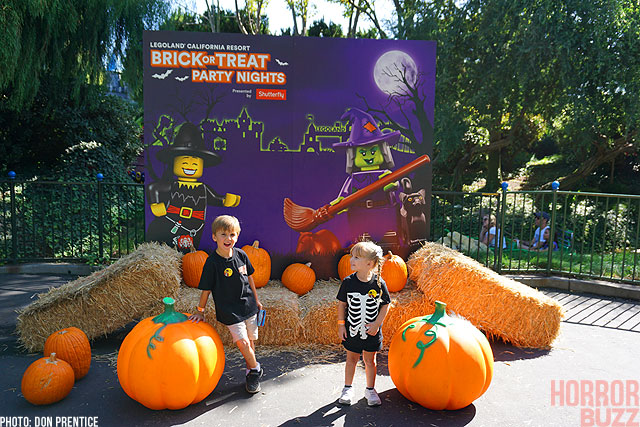 Neither my kids nor I had been to Legoland before so we were eager to make our way through the gate and into a Legoland wonderland. Both of the Fearist kids are fans of Legos so the excitement turned into a bit of "which way do we go? Which way do we go?" frenzy as soon as we arrived.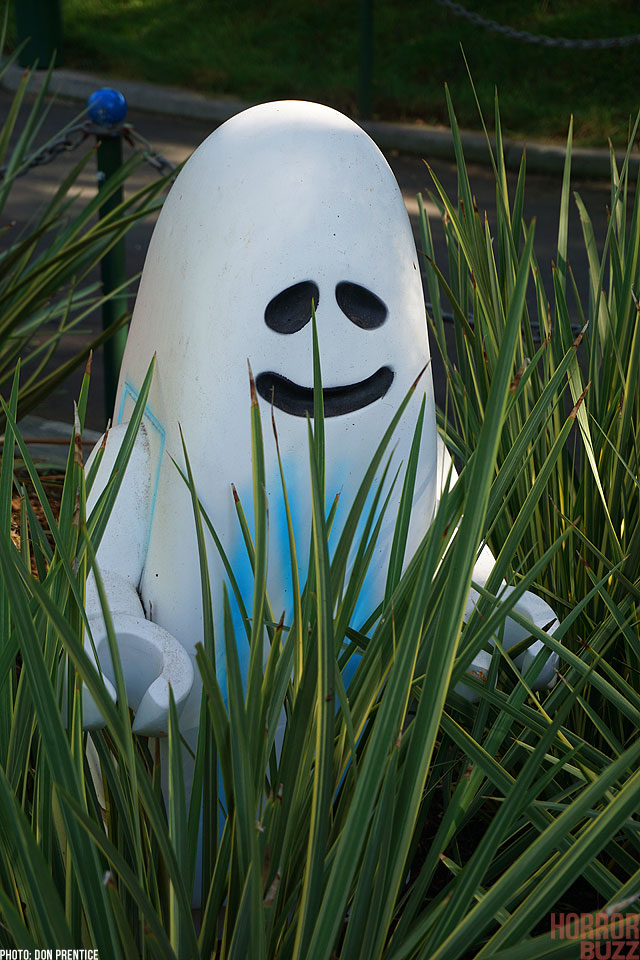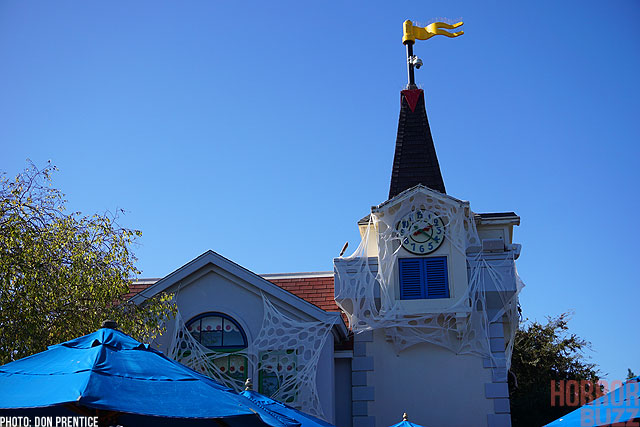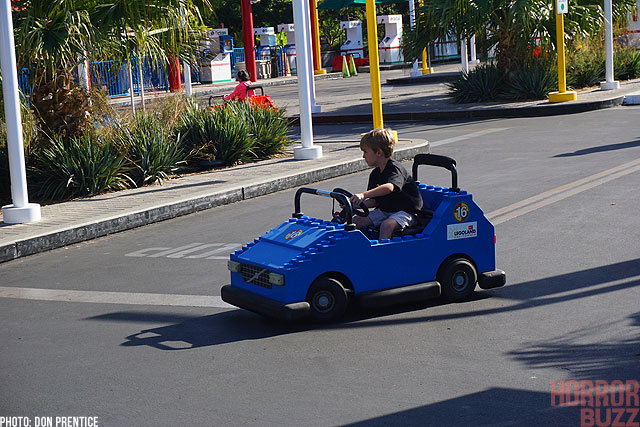 We picked a direction and found a wristband station in order to avoid the long lines when Legoland made the switch over from the day show into the Brick or Treat Party. The park itself didn't seem overly crowded, even for a Saturday. Halloween decor filled the park at every turn. There were pumpkins of all shapes and sizes, Halloween Lego Characters and even spooky decorations hanging from the trees!
As much as my kids love Halloween and all of the fun decorations that come with it, they only had one thing on their mind-rides. We wound our way through Explorer Island, my daughter shrieked with glee as we wandered around Lego Heartlake City and Fun Town certainly did not disappoint. Wait times for rides weren't too unbearable and the longest we waited was about 50 minutes for Ninjago.
Unfortunately, due to a later than anticipated arrival, ("Bumper to bumper traffic for 30 miles is fun!", said no one ever.) we didn't get a chance to enjoy the entirety of the park before the transition to Brick or Treat began.
With 31 treat stations scattered throughout the entire park, it was nearly impossible to hit them all. Especially when you're dealing with a 3 year old who has short legs and can't keep up with the bigger kid who is tearing through the midway on a mission for candy. Top that off with so many different shows, costume contests and dance parties that peaked both of my kid's interest, it was difficult to decide what to do next. Of course, my kids insisted at stopping to see every show that we passed by.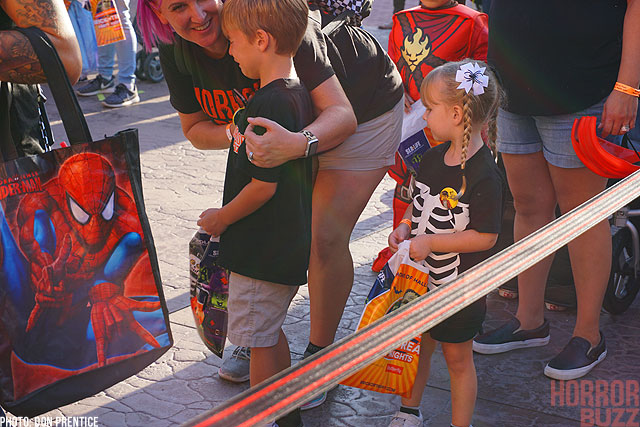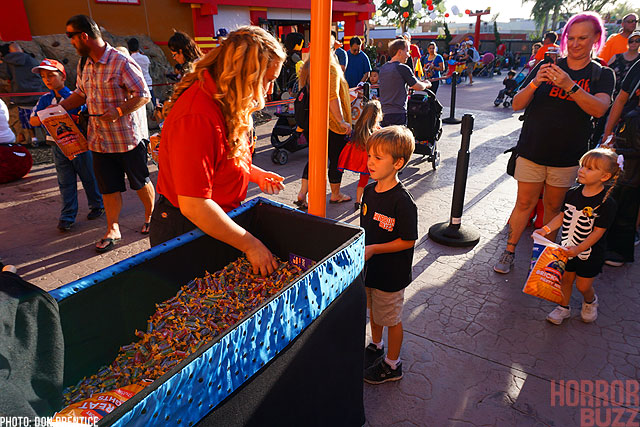 Our favorite shows included "Mad Marty's Monster Machine," a high energy act that had audience participation from little kids to adults. Mad Marty and his sidekick Science Sally stressed the importance of using your imagination, a cornerstone of Lego play.
"The Curse of the Hallowmeanie" was geared towards younger audiences yet had the adults chuckling on a few occasions. With plenty of puns and whoopie cushion gags, Jester Funny Bones stole the show. It gave the kids a chance to sit down and rest for 20 minutes while still being entertained.
Hands down, the absolute Do-Not-Miss when it comes to Brick or Treat would be the "Ghost Cruise". The captain of our boat was hysterical and he had to whole boat howling along as we floated through world landmarks made of Legos. We were searching for ghosts, werewolves…anything that goes bump in the night. Guided by flashlight with silly humor and some creative lego creations it was well worth the wait. The Ghost Cruise was spooky enough to get everyone in the Halloween spirit without being "scary" for even the littlest passengers.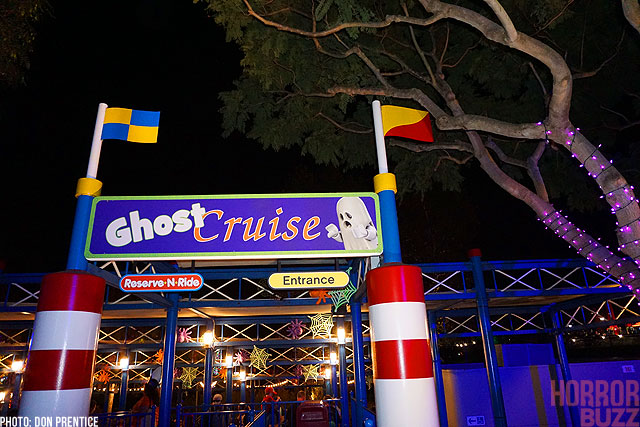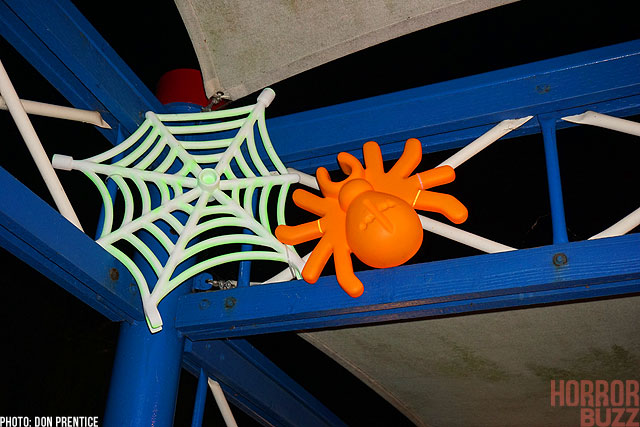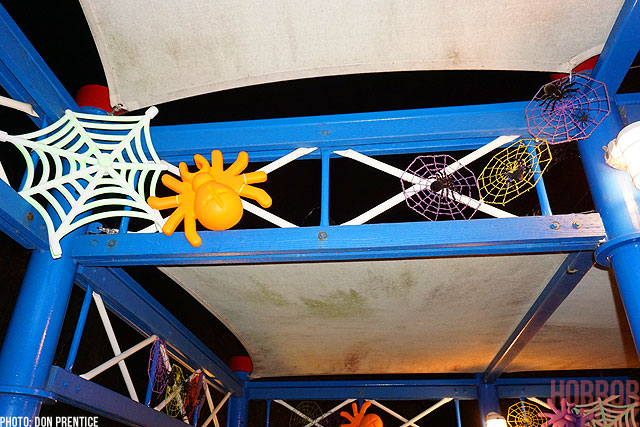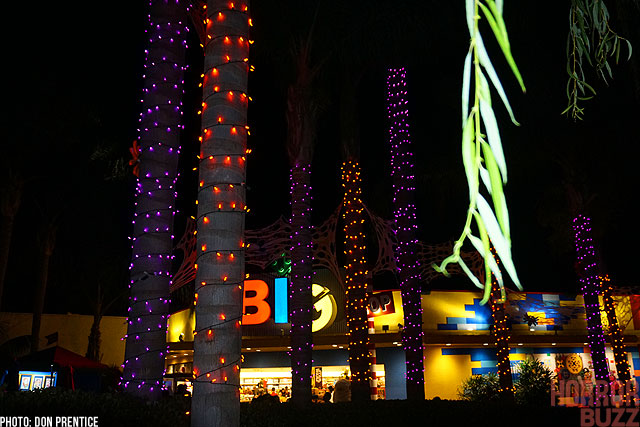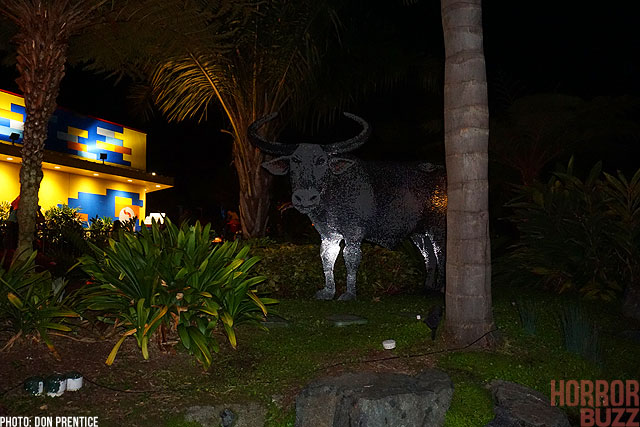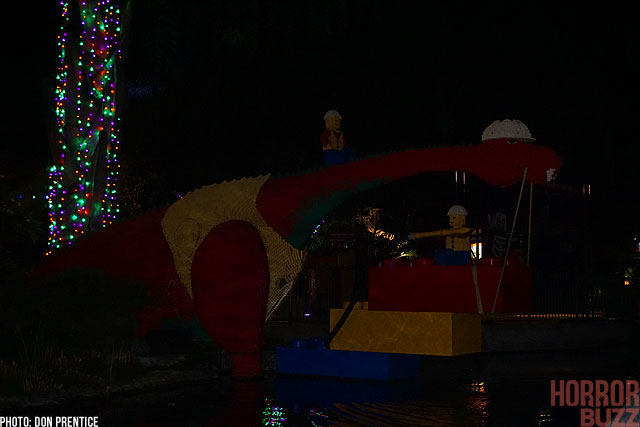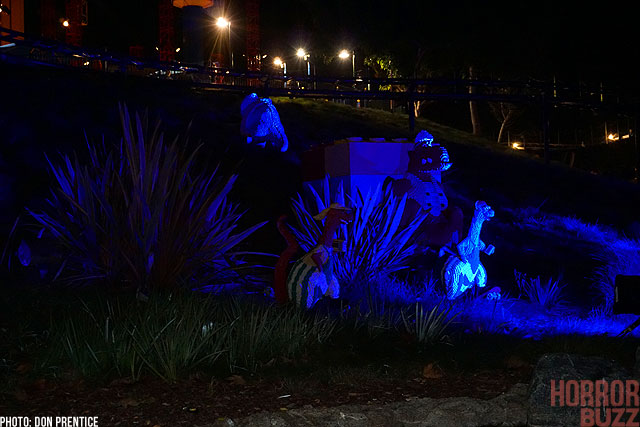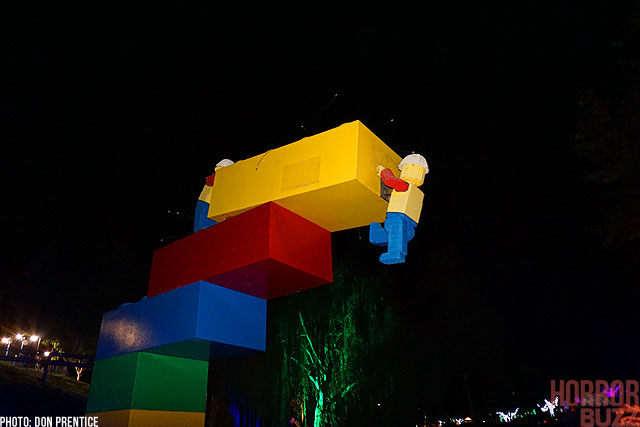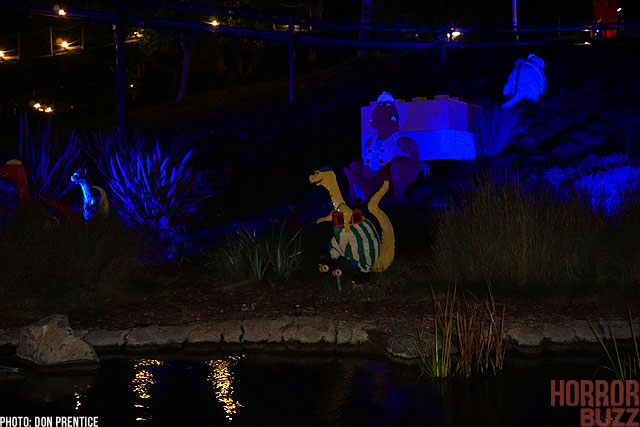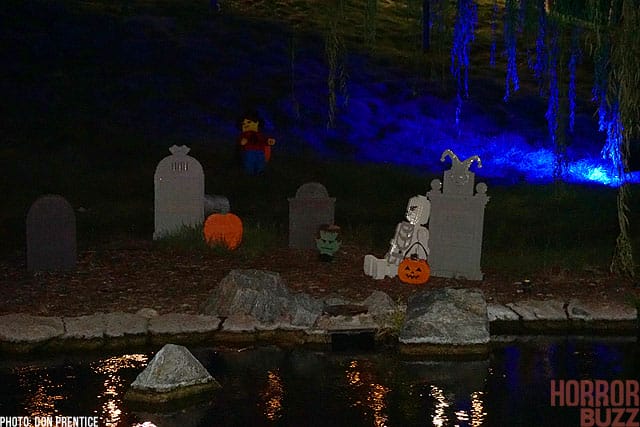 Before we knew it, the night was over! Four hours of Brick or Treat went by very quickly. In order to avoid the mass exodus in the parking lot, we opted to take a peak in the hotel and gabbed a bite to eat at the Skyline Cafe. The prices were reasonable, our food was tasty and everyone from the hostess to our server had smiles. I asked for a cup of coffee to go but unfortunately it was closing time and they no longer had that liquid gold that I needed to keep me awake on the long drive home. However, they made up for it by giving us some cookies (courtesy of the house) to snack on. By the time we left the hotel, the kids had to stop in the lobby and play in the lego pit, there were only a few cars left in the vast parking lot.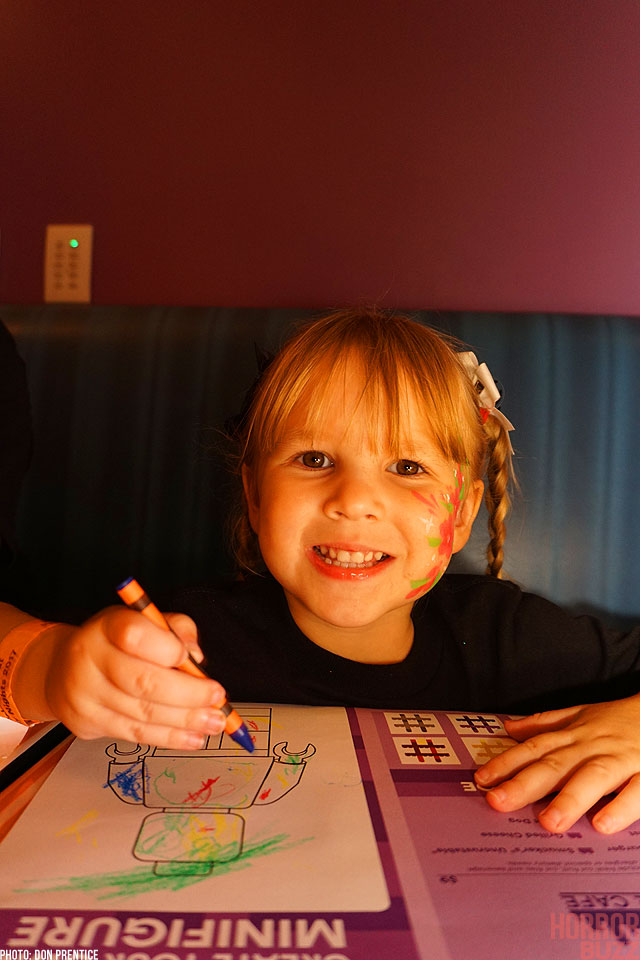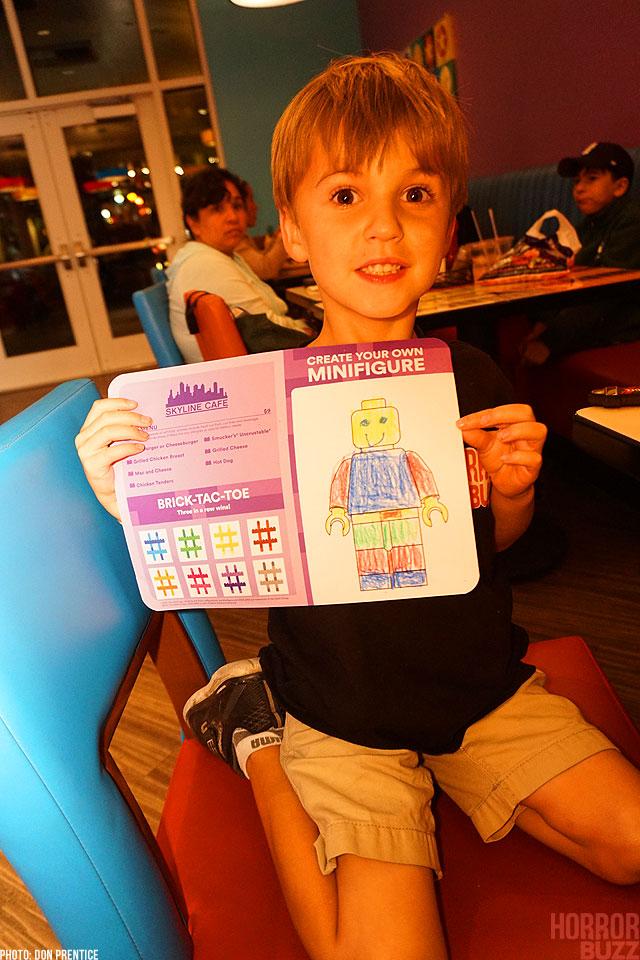 Both of the Fearist kiddos skipped to the car and were already planning our next adventure to Legoland. I'd have to say that they had a great time and so did I.
*HIGHLIGHTS*
Legoland hit the mark when it came to photo opportunities for both daytime and the Brick or Treat event. It wasn't just a few photo spots with a Lego Vampire, there were stilted characters throughout the park posing for pictures. Along with wonderful displays of lights and music.
GRANNY'S APPLE FRIES! Do not go to Legoland without getting Granny's Apple Fries. Also, don't think that getting just one will satisfy the entire family. While the serving size is just right, they are just so good that you'll undoubtedly crave more of that cinnamon and sugar apple goodness.
I don't really have complaints about Legoland California or their Brick or Treat event. There are deals to be found on the Legoland website that bundle admission to the parks with Brick or Treat. However, I wish that it was more than just five Saturday nights. I would love to see additional Friday nights for next year. It's difficult to see and do everything in just one night.
Legoland's Brick or Treat is now on Mommy Fearist's "must do" list of Halloween events for the family. There is only one more Saturday left for the Brick or Treat Party! Check out details for tickets here. And on October 31st, the Legoland hotel joins the party with a their own trick or treat, dance party and character meet and greets exclusively for hotel guests! For more Halloween at the Legoland Hotel details , click here.