Psycho's, Zombies, and scares… OH MY!
Well, here we are my HorrorBuzz fam. Halloween season is in full swing, and nestled in
Northern California's Bay Area lies the 10th Annual Halloween Haunt at California's Great America!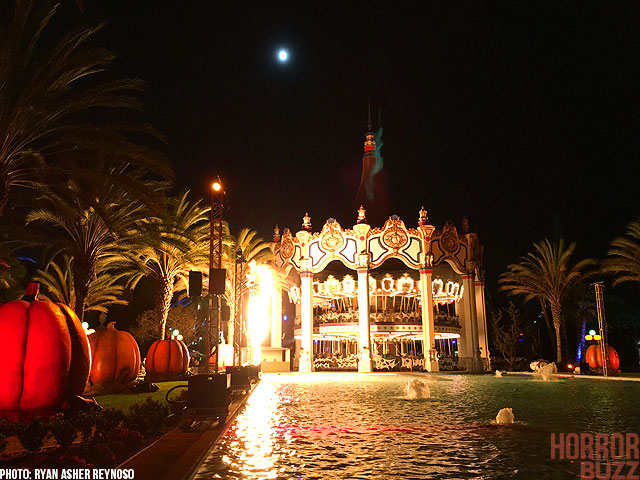 Did I say 10th?! Yeah, you're not seeing things. For a decade, Great America has scared, creeped, and freaked us out with their offering of the BEST full scale Theme Park Haunt in the Bay. Now, I can hear your collective thoughts right at this moment, "TELL ME MORE!" Well, lucky for you, I've got all the answers you crave, from the first sentence to the grave! So strap into your straight jacket, freaks.
Thanks to the sick and twisted people at Great America, we were treated to visit the scare grounds and witness everything a decade of mayhem has built up. If you have attending this yearly event before, you'll recognize classic CGA haunts like Toy Factory, Cornstalkers, and Roadkill Roadhouse. These mazes have been improved upon, so don't skip out on them if you're familiar. Just the slightest of touches to the lighting in Roadkill Roadhouse made it feel like a whole new maze. When I tell you its dark, trust me, its DARK. It's JUST what this maze needed to scale up the fear factor. It helps the scare actors manipulate your loss of direction. You wont be able to tell which way to escape… We loved it!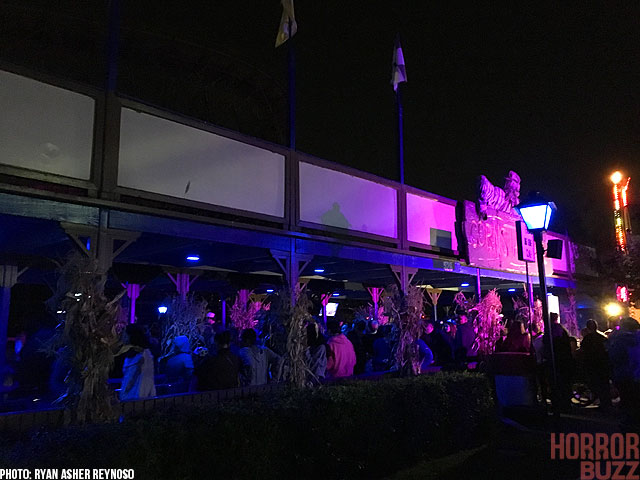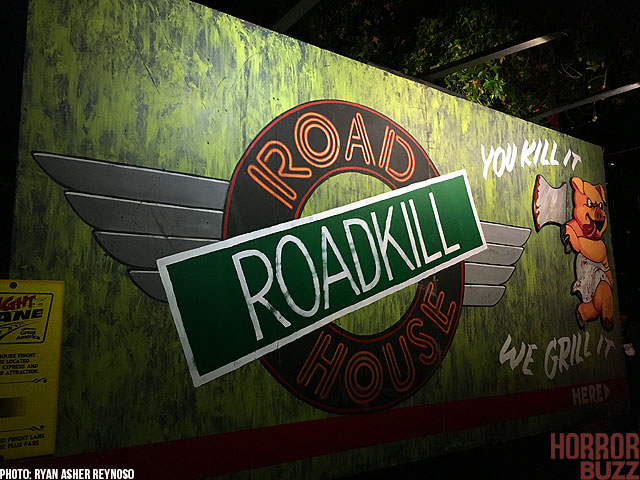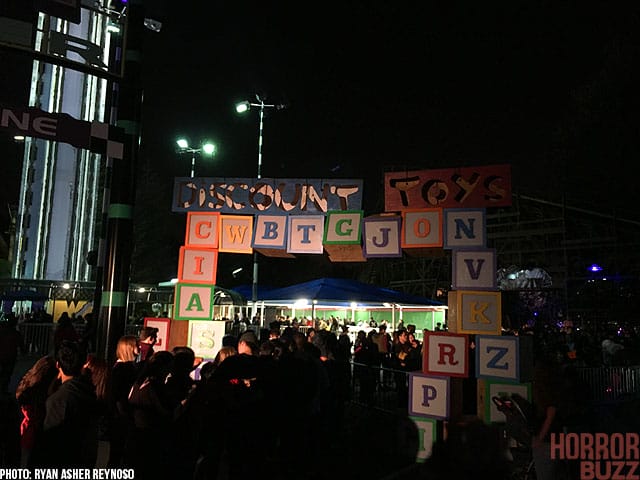 Also returning are the ever popular, Zombie High, Wax Museum Chamber of Horrors, and Madame Marie's Massacre Manor. The Manor has been redesigned, and the scares are top notch. With a big sister down south named, Knott's Scary Farm, you can rest in peace knowing your worst nightmares are in the right hands. The very original, Wax Museum boasts some of the best sets in the haunt game, and the premise makes those heart racing "misdirection scares" all the more intense.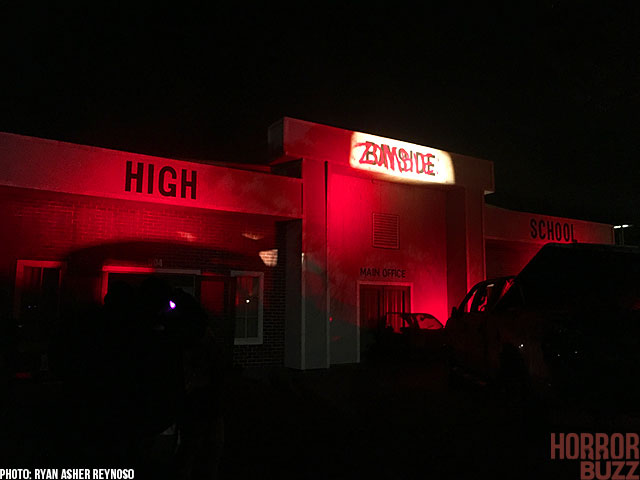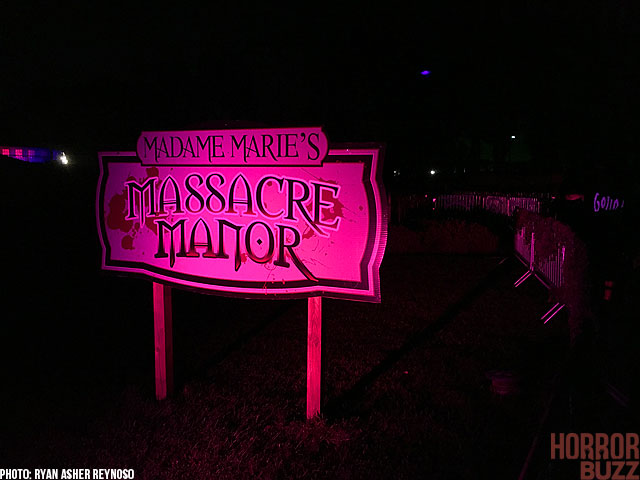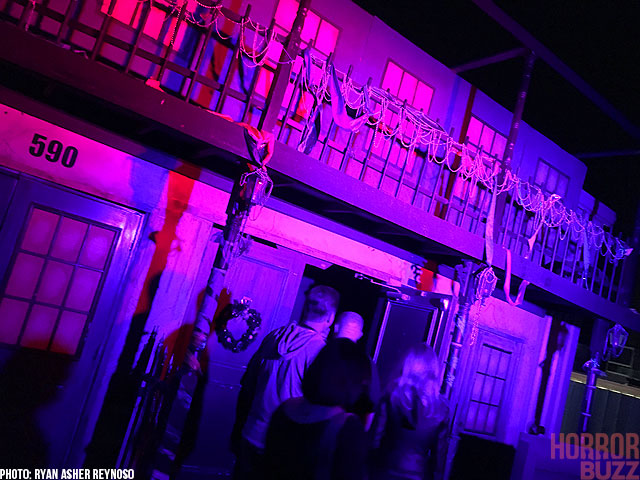 Rounding out this solid line up of haunts are latest editions, Chaos House and Backwoods. Now, I've been trying hard not to add any spoilers or dive too deep, in fear of giving things away… so I'm fighting with myself here. The sheer urge of going into detail is too strong! Let's put it this way, these mazes are next level for the theme park's Halloween Haunt at CGA. High production value, great story lines, and great scares. For us, Backwooods was the stand out of the entire night. Built entirely inside the defunct IMAX theater of old, visitors are transported to a creepy backwoods swamp. The maze is long, highly detailed, and immersive. We recommend making this your first, or last maze, but if you've got the coin, invest in their Fight Lane Plus pass. This will help you skip the lines, and get you crapping in your paints in no time. The passes include a key for exclusive entrance to their stand alone Skeleton Key rooms. Very personal, and up close scares. Think of them as micro haunts where you become a part of a story, and interaction is… key. See what I did there? Included in their Skeleton Key room is a real live Escape Room. We wont give any secrets away, but just know that we got out. How else do you think I'm writing this?!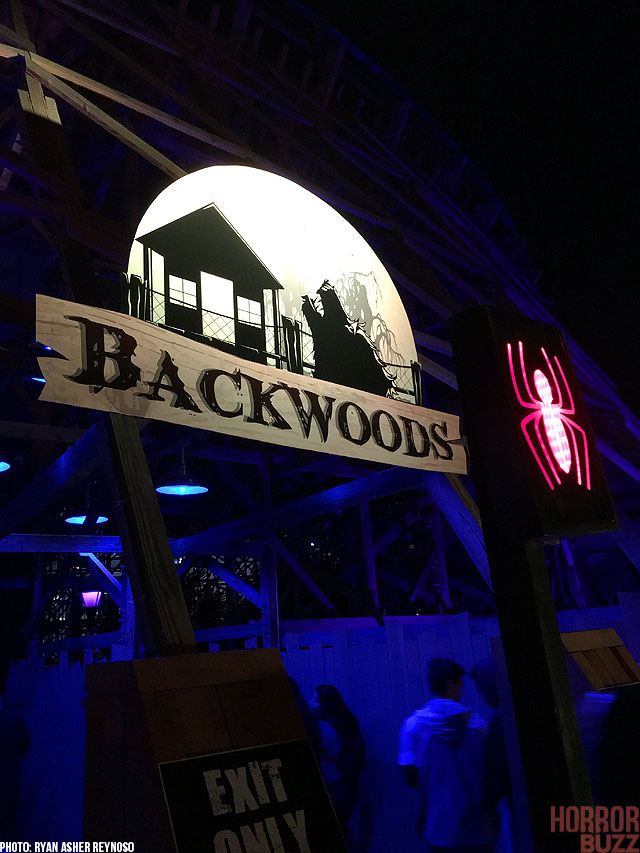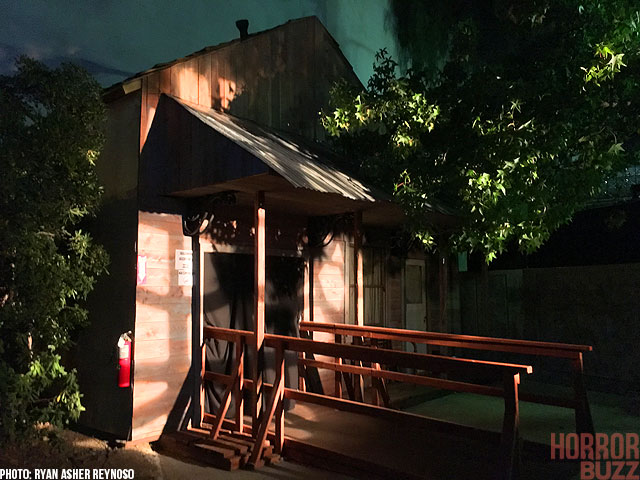 Couple all of the above with rides like Gold Striker, Flight Deck, great scare zones like Jester Town (beware of sliders!), Underworld Alley, and FearyTales, and the park is successfully transformed into a dark and fright filled night. The leader of the pack this Haunt season at CGA is Demon Re:Ignited! The parks classic coaster brings back the blood red waters of Haunt seasons passed, but turns up the heat with all new light effects, a new song, digital mapping, and FIRE!!! We can't stress enough how amazing this transformation is, so make sure you don't miss your chance to ride this awesome overlay!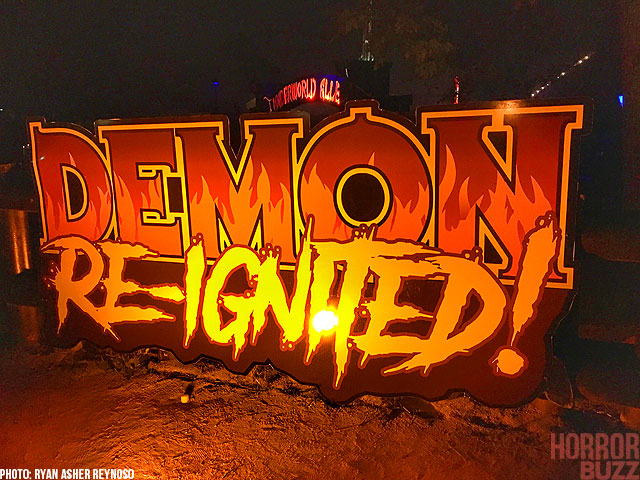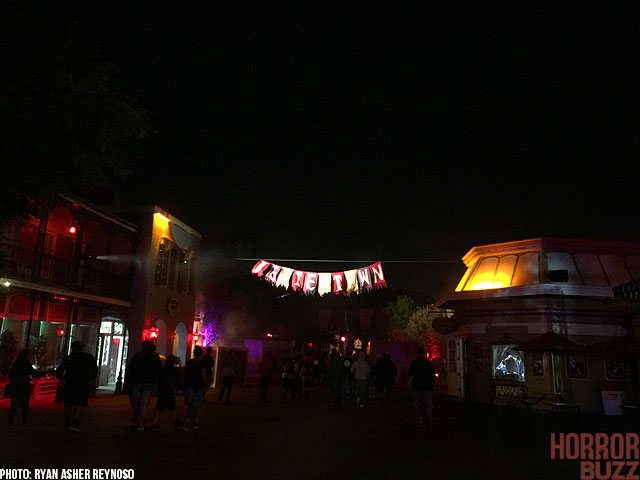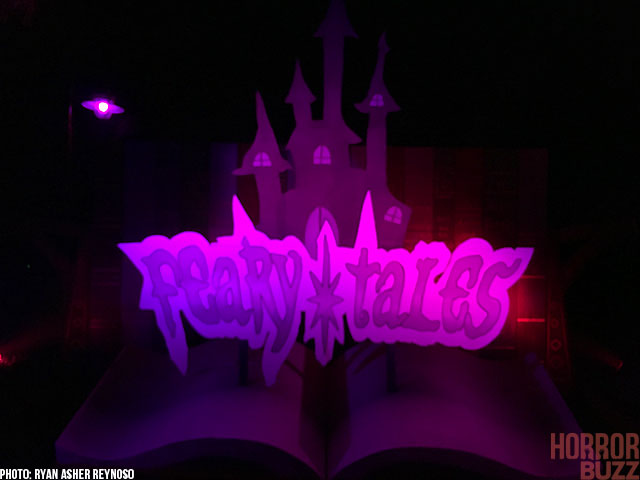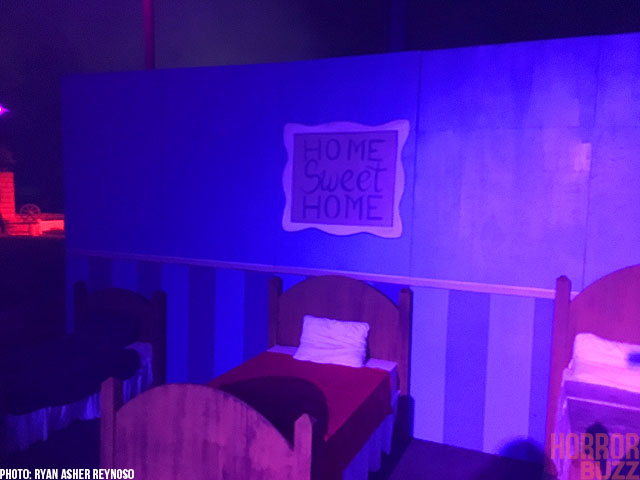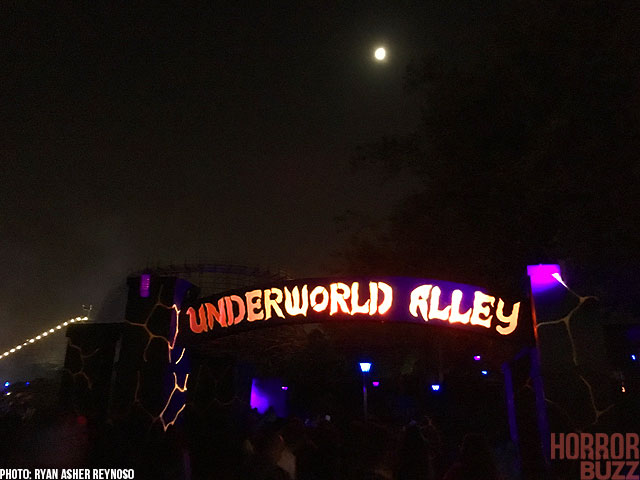 If your heart needs a break from the fear, take in their various shows, including the ever impressive Nytewalkers or Ed Alanzo's Psycho Circus of Magic and Mayhem. The old ticker ain't what she used to be, am I right?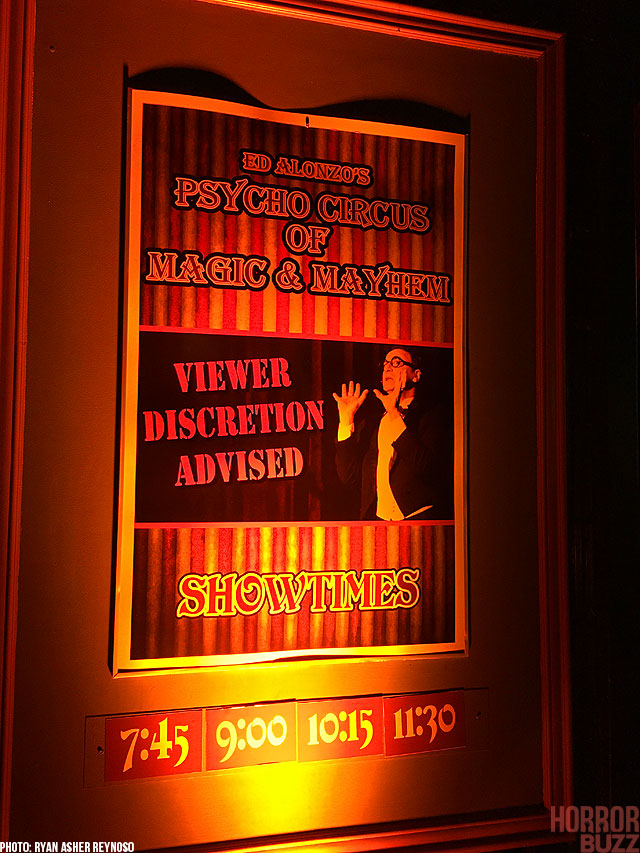 If we had any constructive criticism to add, it would be the suggestion of more fog and scare actors through out the park. I know its contingent on people looking to gain employment in the haunt game, but as the park starts to gain speed with it's new 20 year plan, we are sure things like these will fix themselves.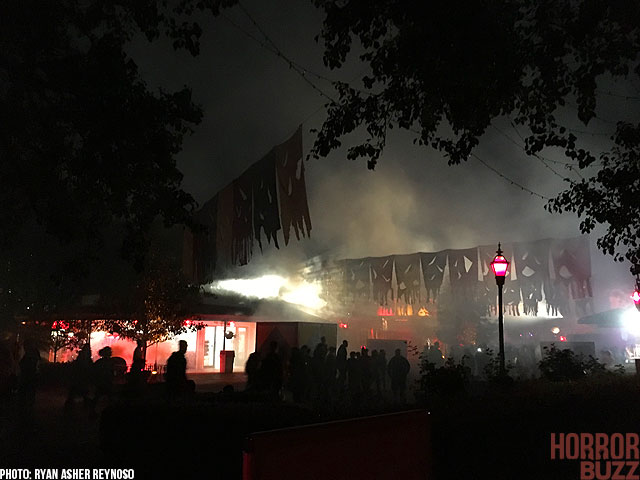 Things have heated up at California's Great America, so don't miss your chance to take part in their celebrations. A decade of Halloween Haunt is no small feat in the world of theme park haunts. Some fizzle out with budget cuts, and uninspired plywood mazes, while others just fall flat on their face… but at California's Great America, Halloween time is the time to shine.