Hello, fiends and family! We are back to bring you another great report from California's Great America. The Northern California's premier Haunt Park brings us another amazing festival in its Haunts off season. In case you missed our coverage of their Red White & Brews Fest, the parks parent company has revitalized the park with new investments and ventures. In conjunction with the aforementioned, the park is bringing the food, music, and fun back to its Orleans Place with the "Taste of Orleans" festival. The once quiet, yet picturesque area of the park has been brought to life by live music, amazing street chalk artists, larger than life games (think connect four, etc), mask making, fireworks, and FOOD! I mean, it's called the Taste of Orleans. Keep up!
The Passport to Fear events are one-night, special ticketed meet-ups at the best haunts in southern California. We take you behind the scenes, introduce you to the creators of the haunted attractions you love, and march you to the front of the line. It's a guided tour of terror sold only by HorrorBuzz.
Tickets to the four events are on sale NOW here on the site.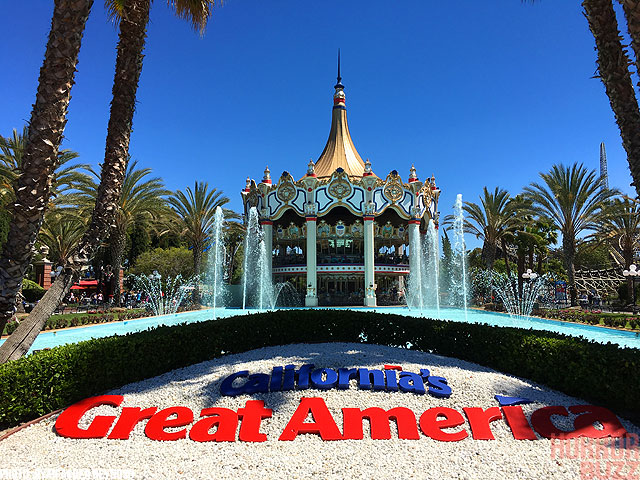 We started the day by being treated to a private cooking session with their head chef. We were very impressed with the way he whipped together the blackened cat fish slider with tangy slaw. It was definitely one of my favorite items of the day. The fish was light, fresh, and carried a peppery heat that was counterbalanced by accompanied slaw. Other items on the menu of the day featured a crawfish etouffee, a chicken and andouille sausage gumbo, crisp frogs legs with creole aioli, classic beignets, praline bread pudding, and our favorite, the hush puppy shrimp skewer with Cajun dipping sauce (imagine an Orleans style corn dog, but filled with shrimp and coated in hush puppy batter!). Chef really pulled out all the stops on this one! If you're feeling froggy, you may want to try out this recipe for the crisp frogs' legs at home! Just click here.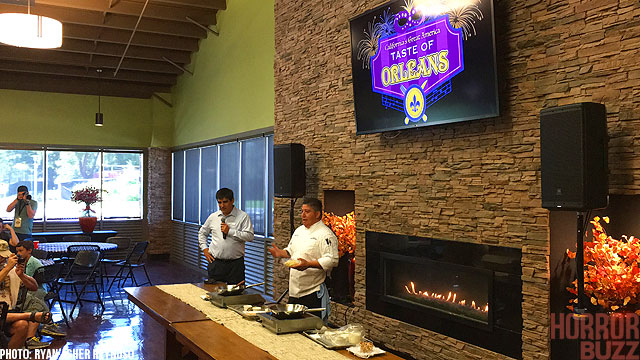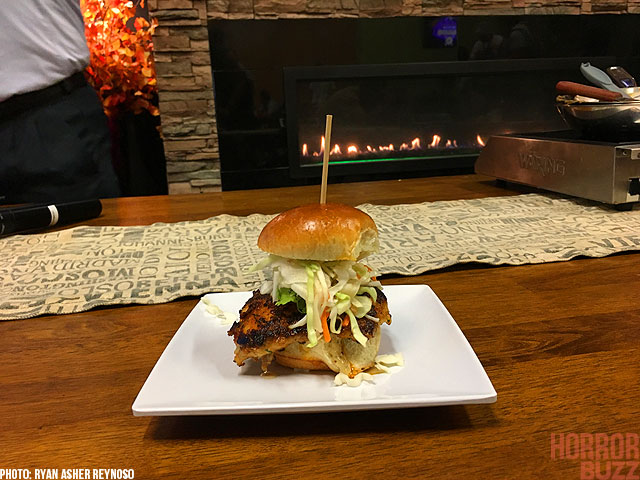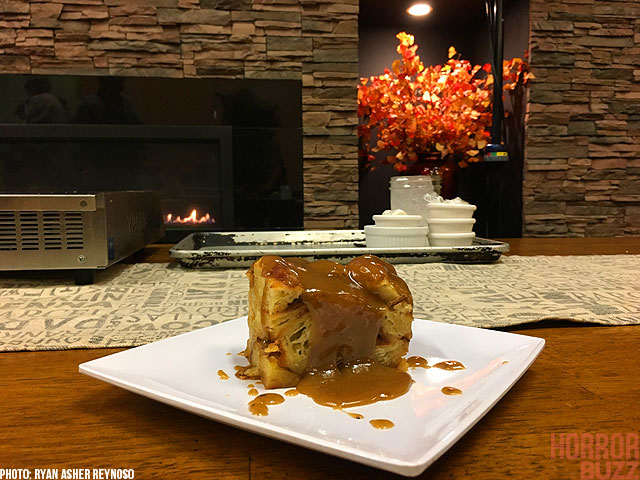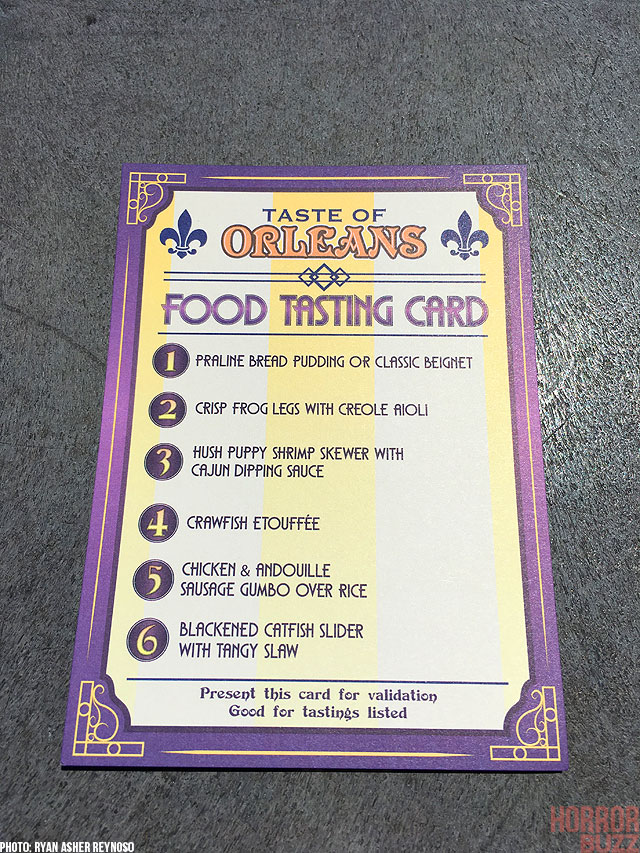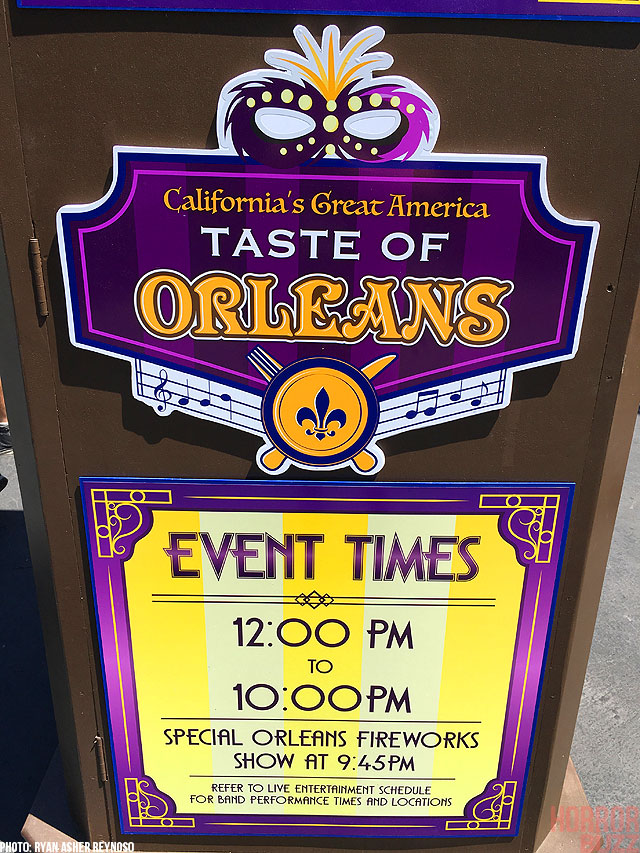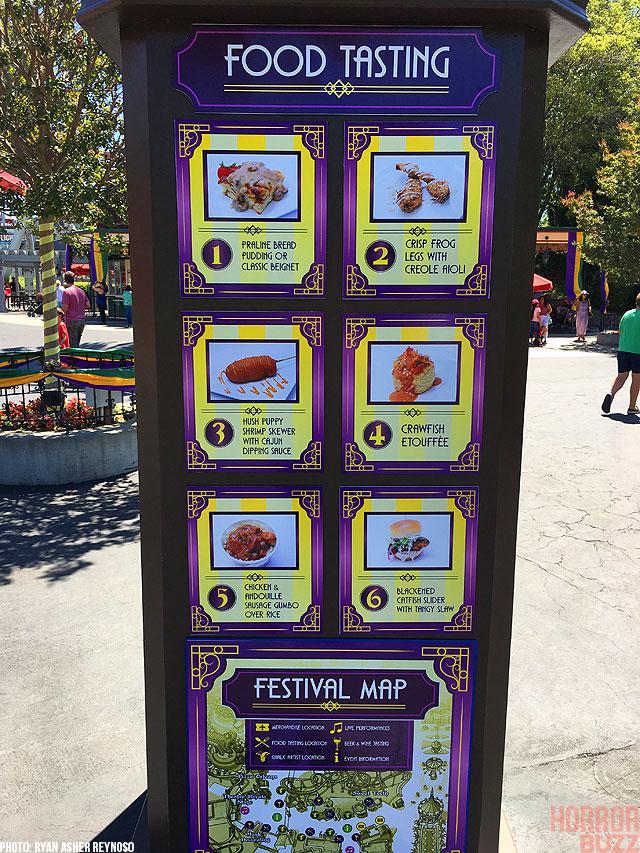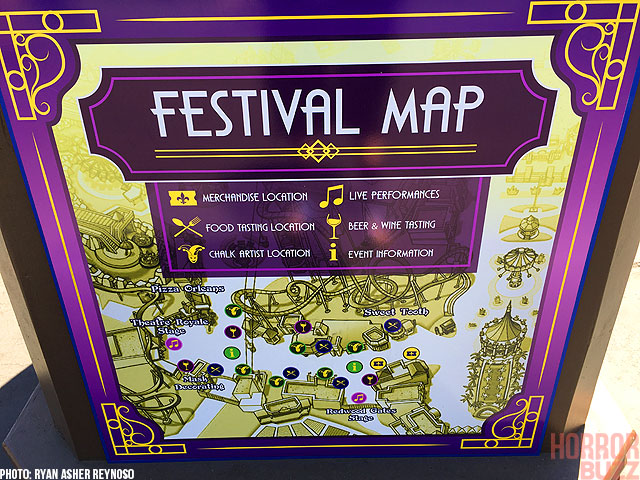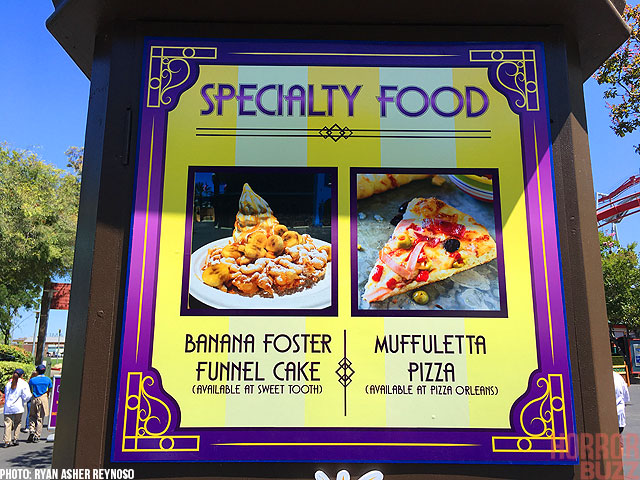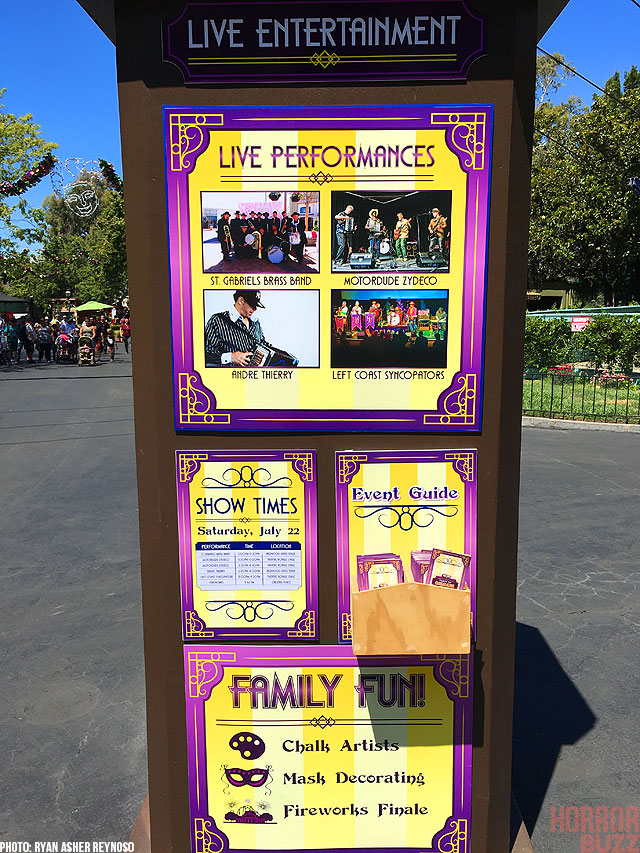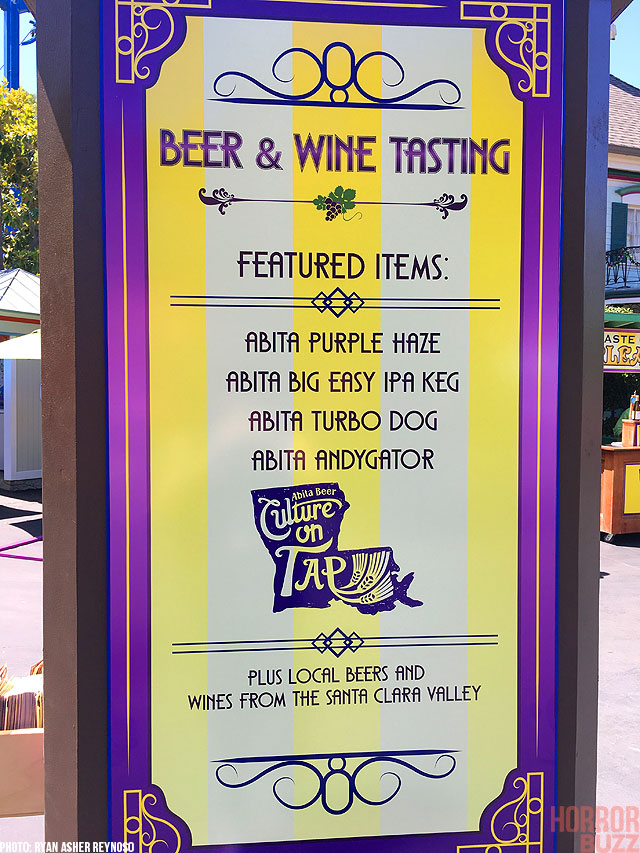 Like the Red White and Brew fest, park goers are welcomed to purchase tasting cards for food and beer/wine pairings. Tasting booths are strung about the Orleans Place, with shady spots to comfortably enjoy your adventurous vittles. You might even find one of these spots next to a New Orleans Jazz band (dance off those calories!). We also loved seeing local breweries like Santa Clara Valley Brewing being offered at the pairing booths. The park has really reached out to the local community and that makes us happy and excited for more of these festivals to come. It really shows the level of commitment, thought, and care going into the festival.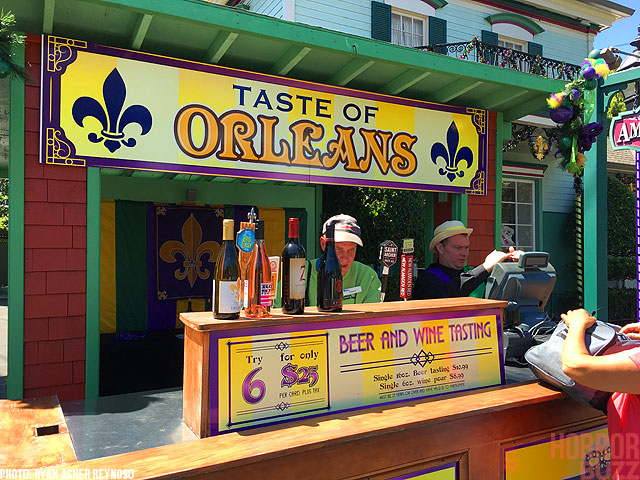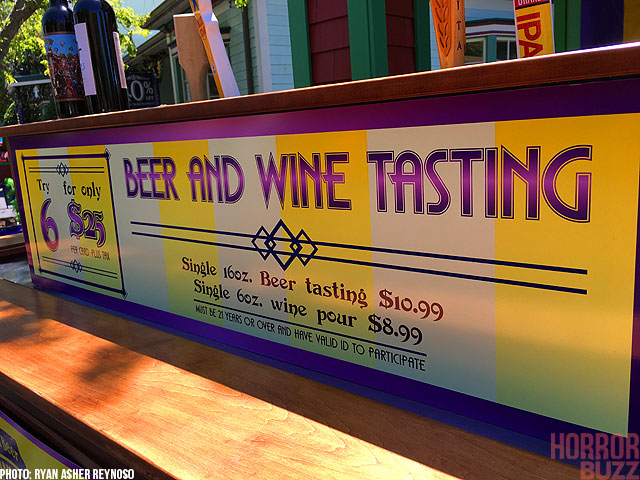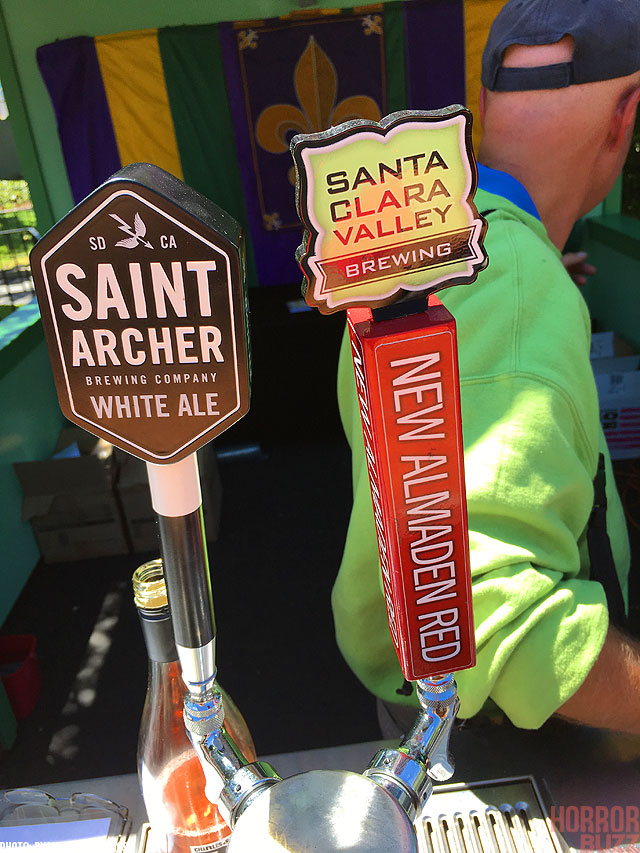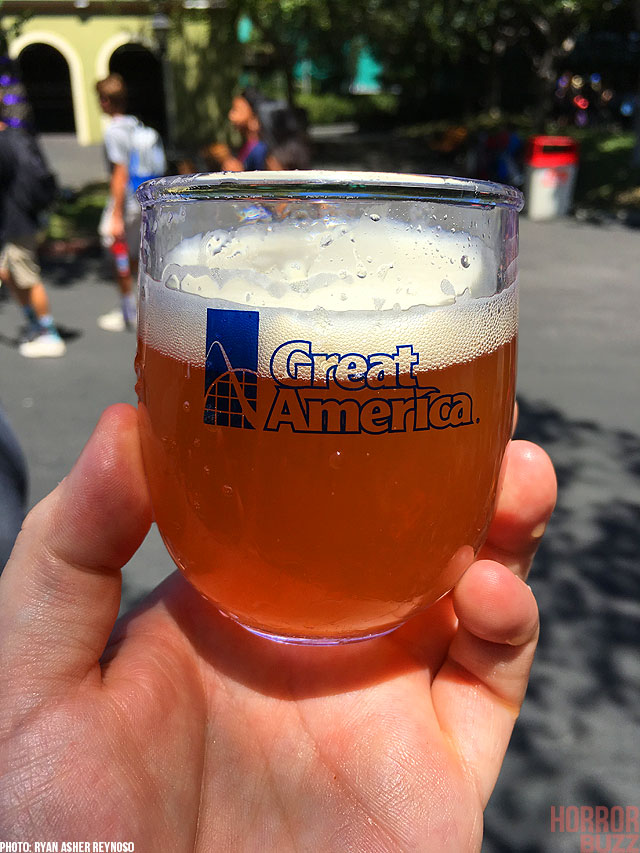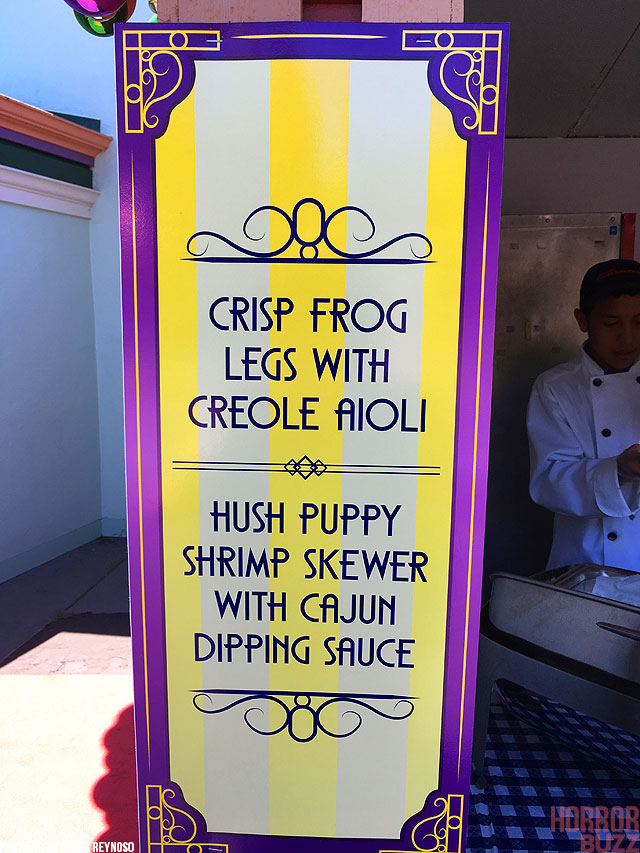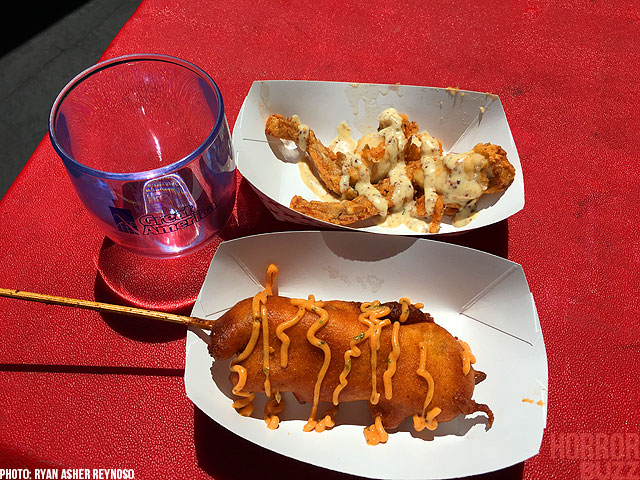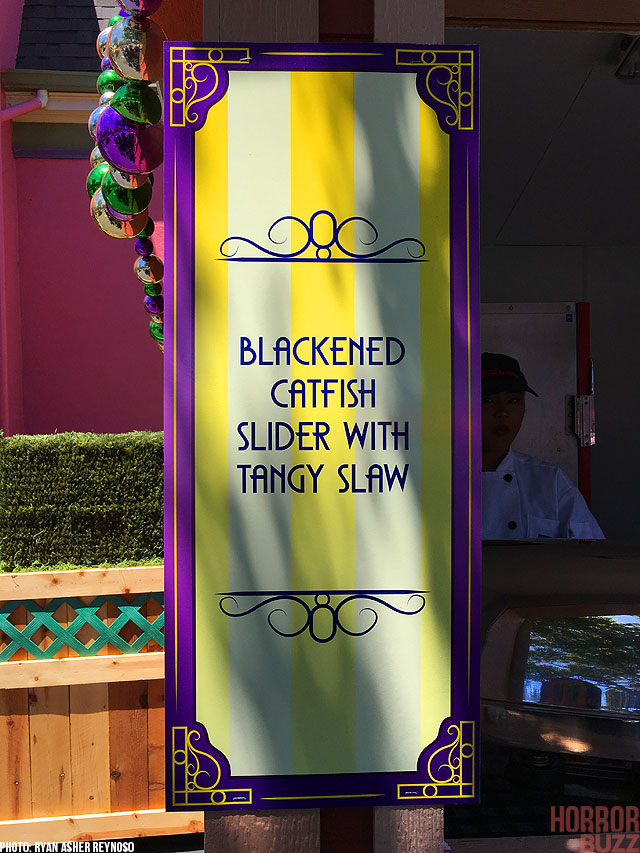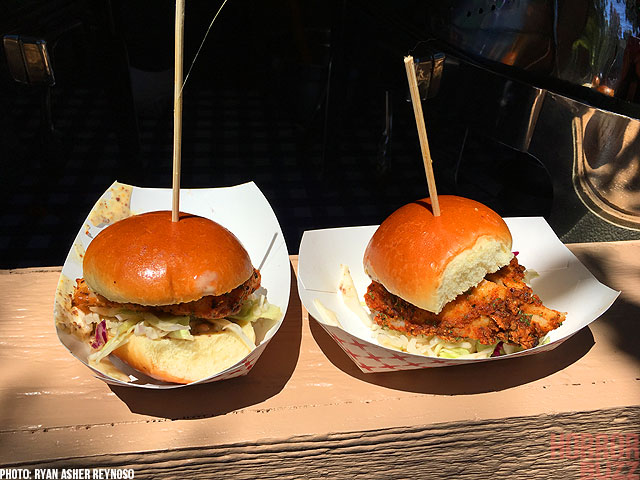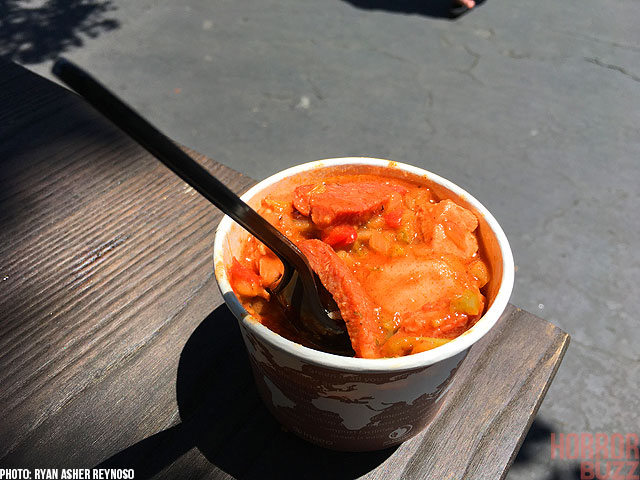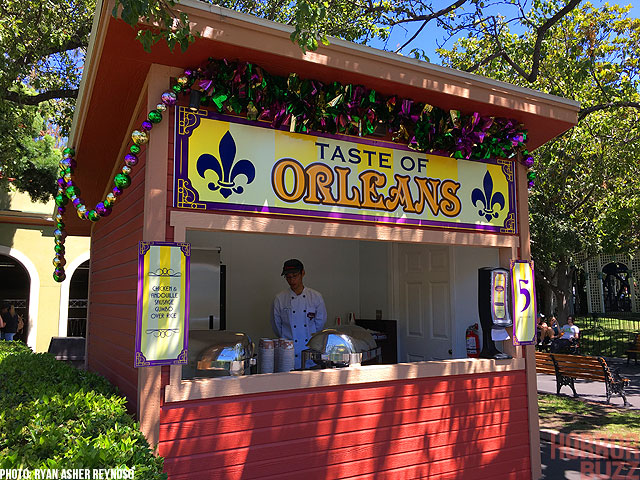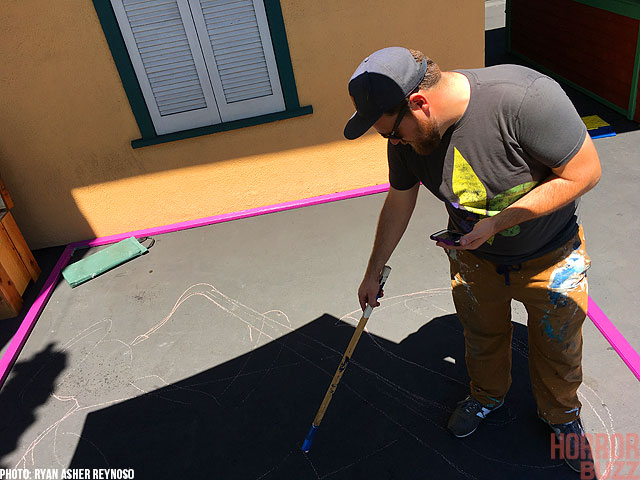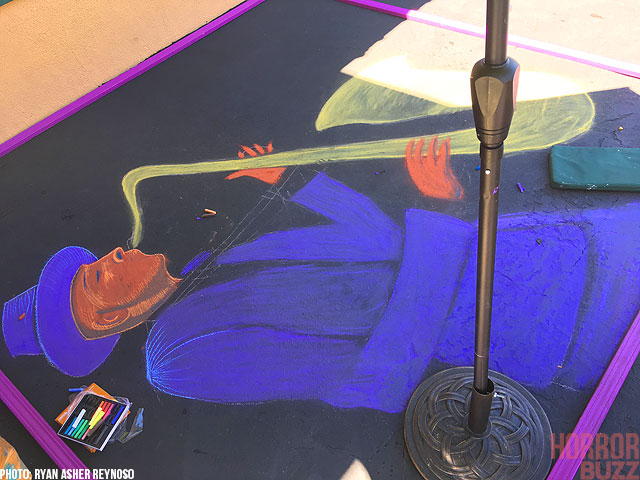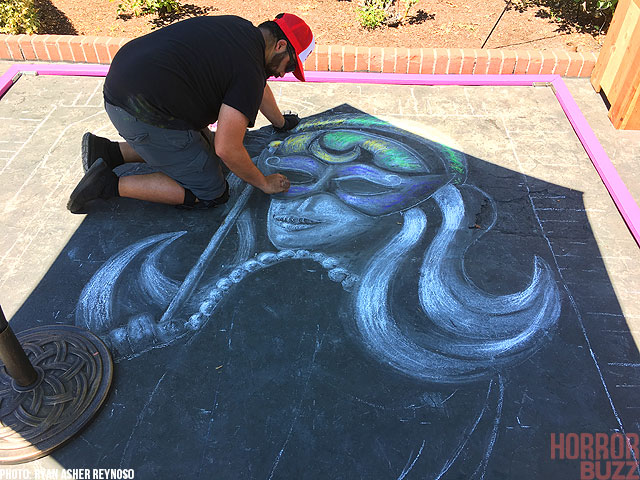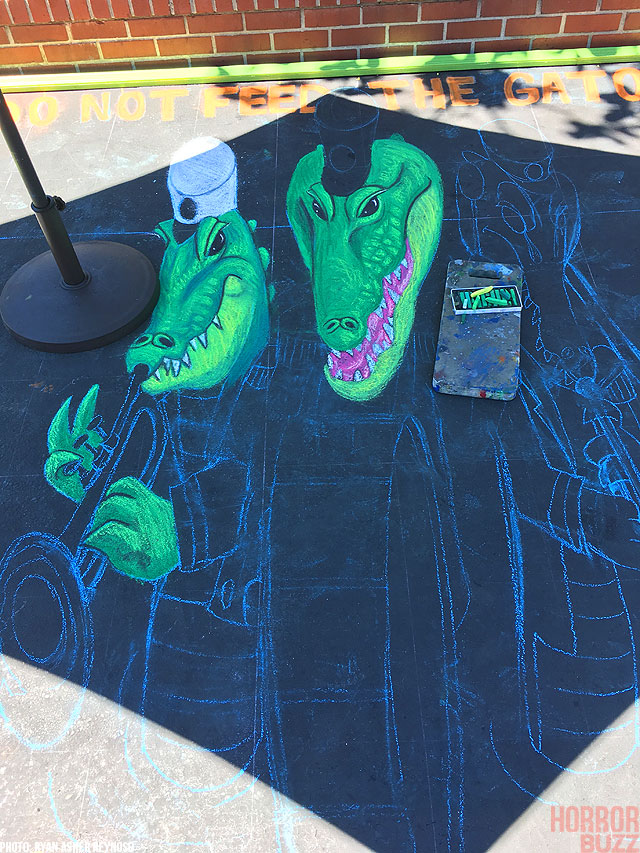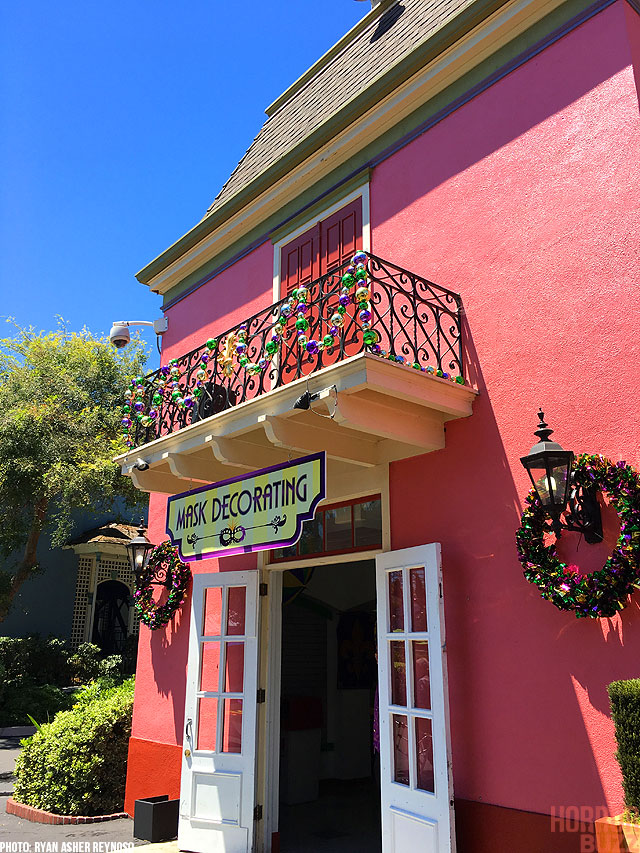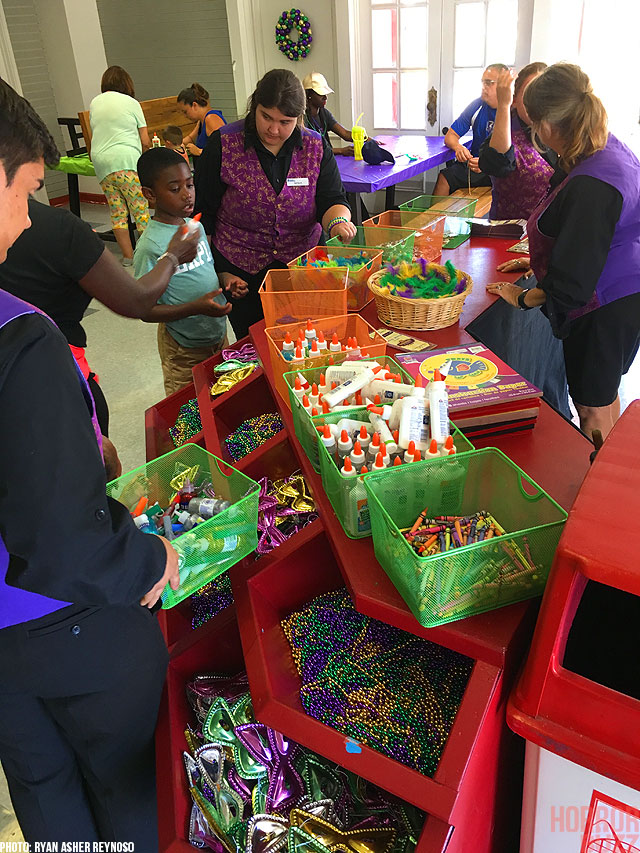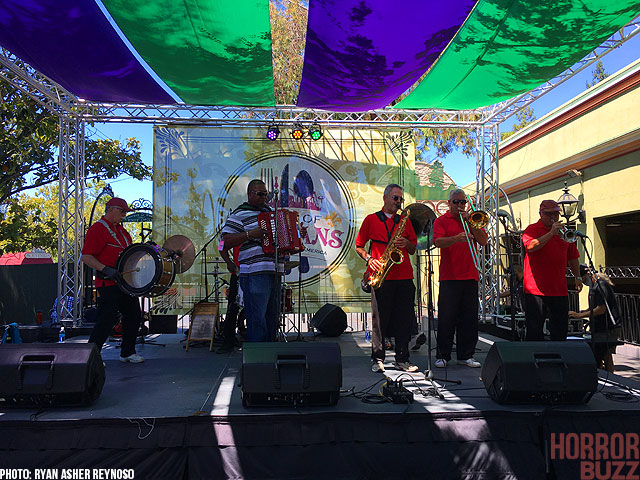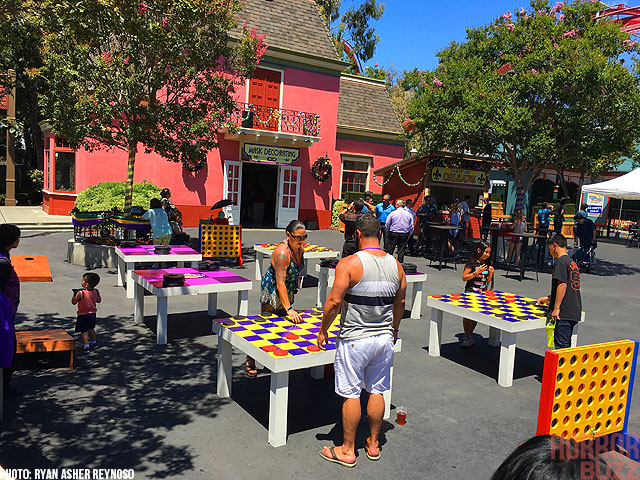 So whats the verdict? Taste of Orleans was a HIT! It's a shame it's was only around for a short period of time. Get excited, readers. These are signs of great things, come Haunt season. But don't take my word for it. See for yourself in the pictures below!