Gone are the days of women's roles in horror films being restricted to promiscuous teenagers in slasher films.
I generally don't care for the term "female director." But as a director myself (who also happens to be a woman, hey!), attending the Etheria Film Festival was an absolute treat, and a wonderful way to showcase the talent of eight filmmakers.
Most of all, it was an event where men and women alike supported and empowered women, who, to this day, make up only a small fraction of directors in the film industry.
Red Carpet Pics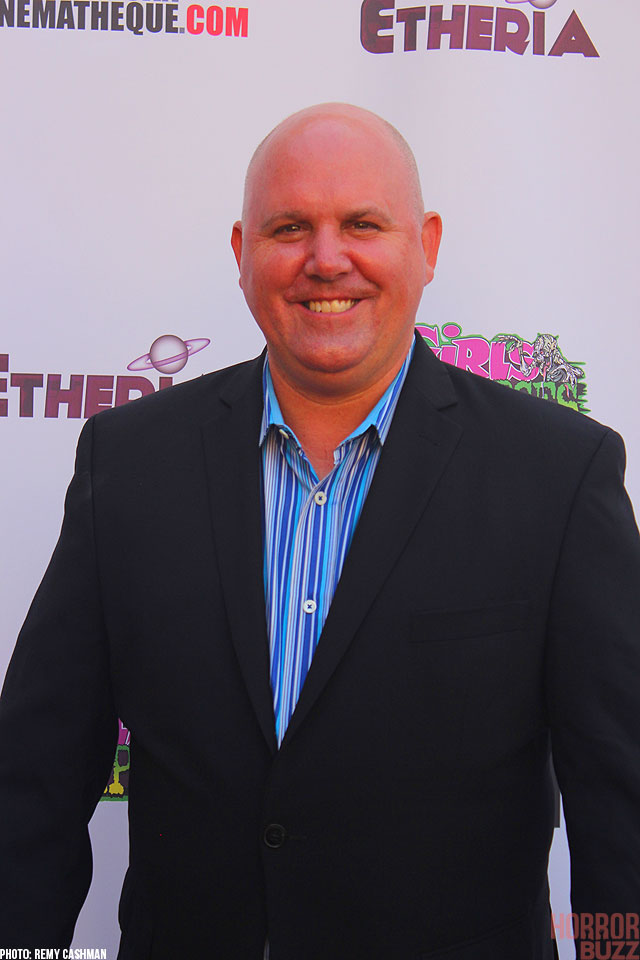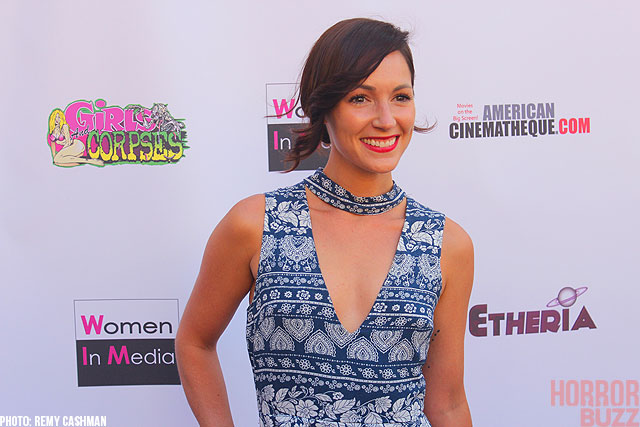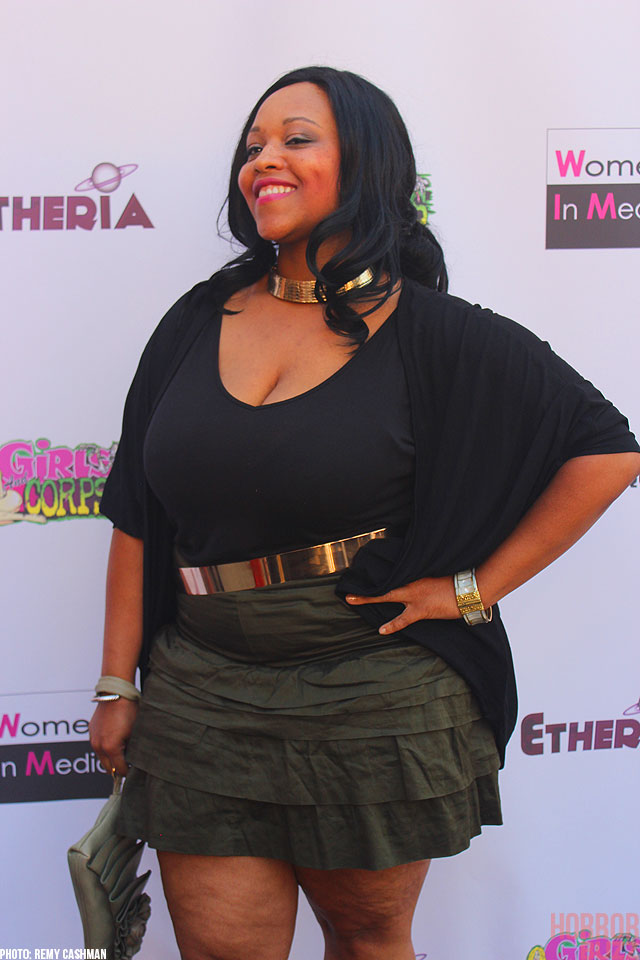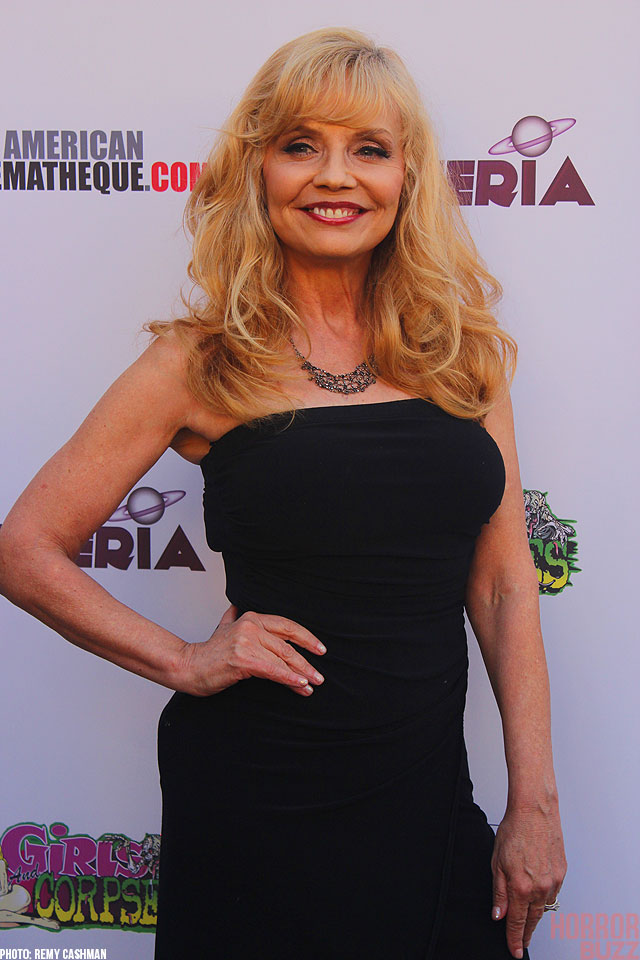 From the Etheria Film Night Website:
"Etheria Film Night is an annual showcase screening of a progressive slate of genre films directed by women for an audience including producers, managers, show runners, distributors, and genre fans. Women want to make exciting, provocative, entertaining, fantastic, and terrifying films. Etheria puts the women directors who want to make genre films and TV in front of the people who want to hire them."
Etheria was hosted by American Cinematheque, a non-profit organization dedicated to supporting all forms of films through screenings at the historic Egyptian Theater (where this festival took place) and the Aero Theater in Santa Monica. A small red carpet and backdrop greeted guests outside the theater on Hollywood Boulevard, as photographers frenzied behind a dividing rope.
The event included everyone from the filmmakers themselves, minor celebrities, fellow horror filmmakers and actors, sponsors which included the wacky horror magazine Girls And Corpses, and—to everyone's surprise—THE Roger Corman. He's currently a very sweet old man who was extremely kind to Norm and me when we decided to nervously introduce ourselves. We're still starstruck.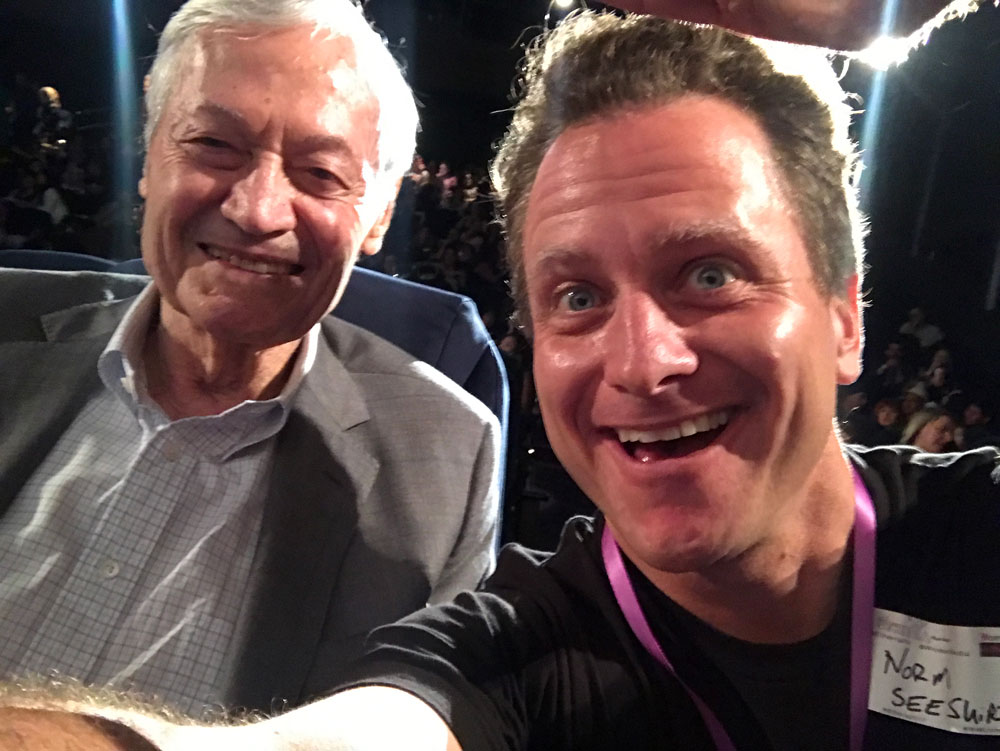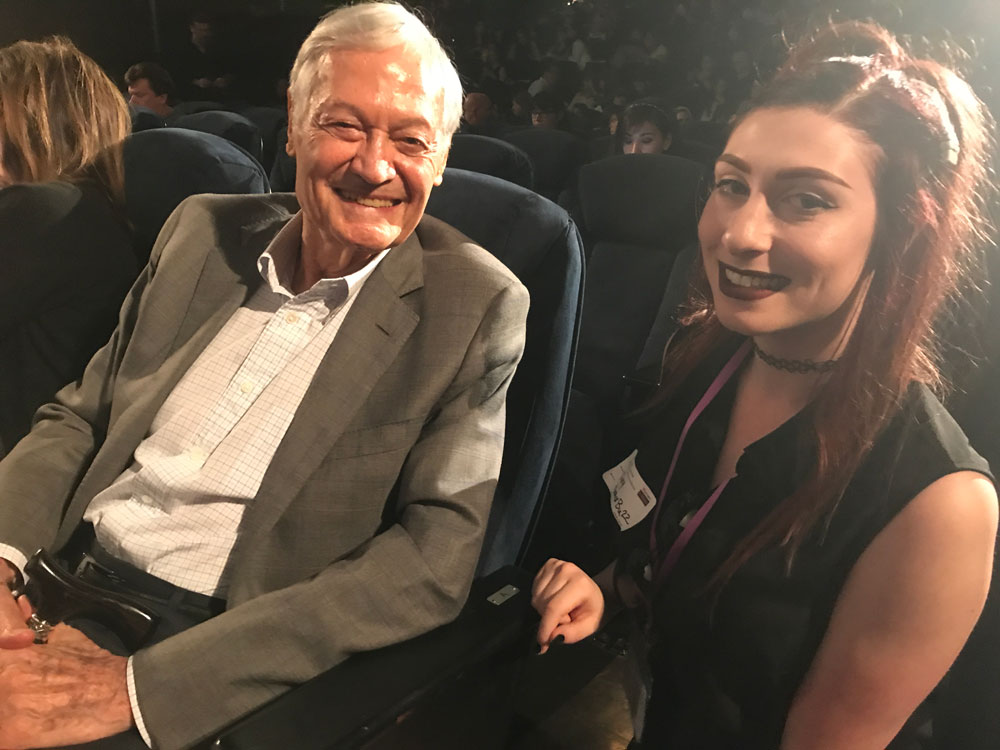 On to the films. From horror to sci-fi to pitch-black comedies, each one was brilliantly written, directed, and put together as a whole, bringing a new level of originality and creativity to the genre. I couldn't have been more proud of my fellow woman directors for representing ourselves in such a dynamic manner.
It was tough to pick our favorites, but we were able to narrow it down to three:
Jules D. (dir. Norma Vila, Spain)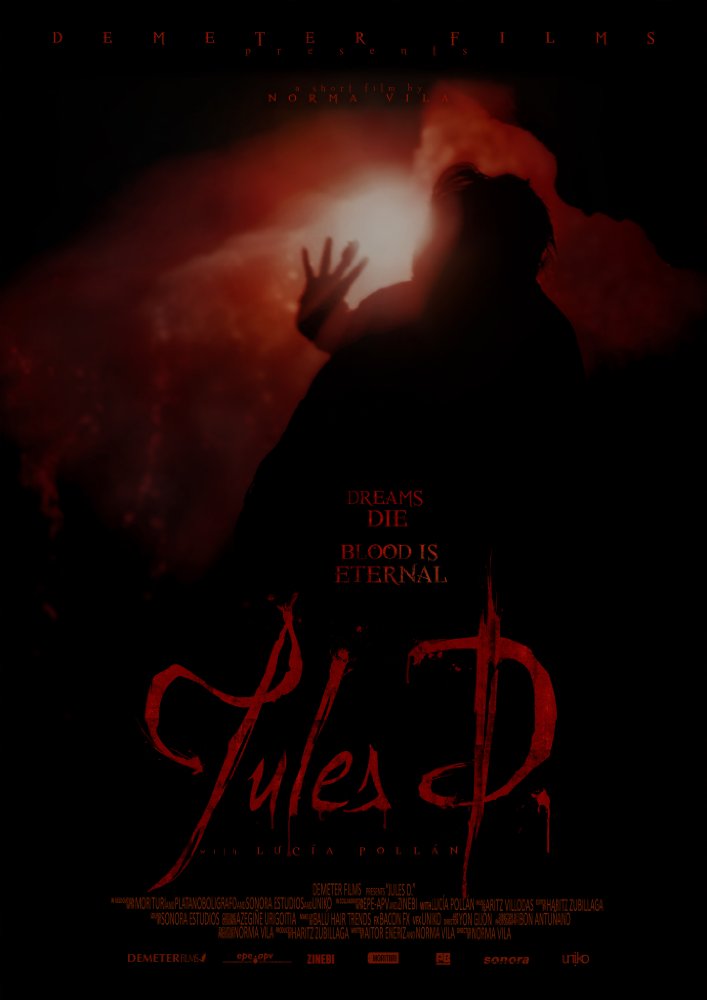 A film narrated in Spanish about a young boy who grew up sucking the blood out of his mother's breast and desperately wants to be a vampire, going as far as it takes to become a creature of the night. Looking like a cross between a Tim Burton film, French New Wave cinema, and Jean-Pierre Jeunet's 2002 film Amelie, Jules D. was an exceptionally well-crafted and stylistic film that remained ambiguous as to whether or not the boy's experiences and desires were real or just a fantasy.
The Honeymoon (dir. Ruth Pickett, UK)
Short film trailer: The Honeymoon from Ruth Pickett on Vimeo.

Without a doubt the funniest of the bunch, The Honeymoon follows a straight-laced Christian couple who have yet to consummate their marriage. When they arrive at a small cottage in the middle of a Welsh countryside, they soon realize that it's a BDSM den, and things go horribly wrong. REALLY REALLY wrong. The film is so pitch-black and ridiculous that no matter what happens, you can't help but laugh at the great misfortune of the innocent couple.
Do No Harm (dir. Roseanne Liang, New Zealand)
DO NO HARM TEASER 1 from banana film on Vimeo.
In this ass-kicking thriller, a surgeon in a private hospital is forced to break her physician's oath when she is confronted by violent gangsters who attempt to stop a crucial operation. The film is as fast-paced and suspenseful as it is emotionally painful, and seriously, nobody kicks ass the way this woman does. If there was a defining film for female empowerment at Etheria, this was the one—and it subsequently won an audience choice award by the end of the night.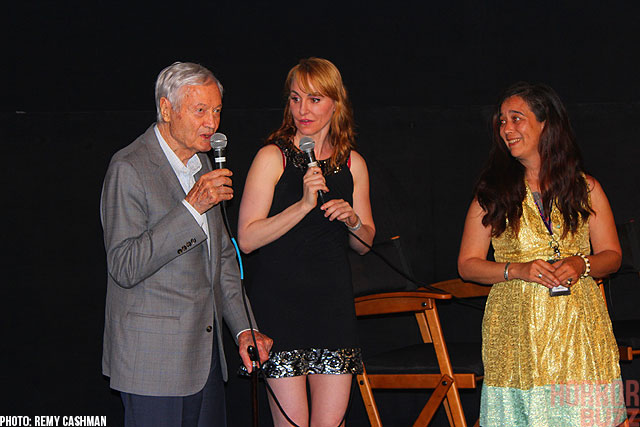 We had the pleasure of meeting some of the directors and one of the lead actresses in another excellent film.
Robert Rhine, founder of magazine sponsor Girls and Corpses, presented the award for the audience favorite, even noting "how ironic it is that a man is presenting an award at a women's film festival."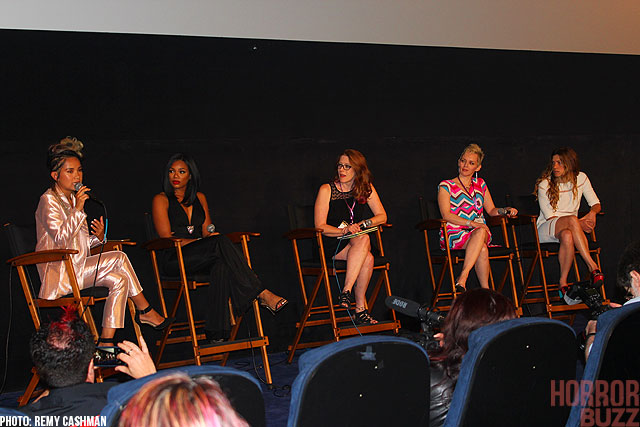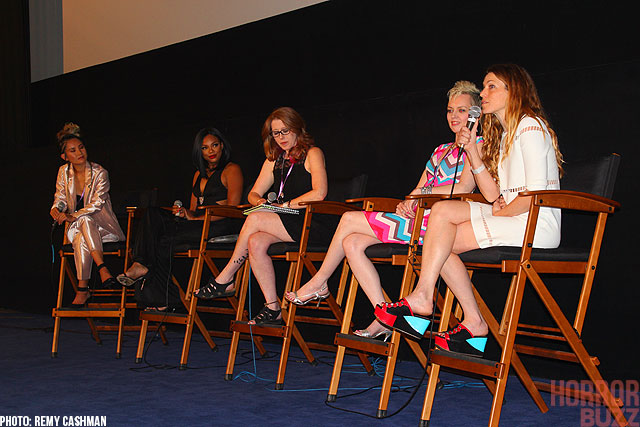 It's of utmost importance that women gain representation in the film industry, and this showcase of talent was a reminder of that and hopefully, for producers, a wake-up call for progression. And though I was formerly not fond of the term "female director," that night made me proud to identify as one. With the success of festivals like this one, faith has been restored in my own future as well as the ones of my fellow directors.
I'm definitely looking forward to attending next year's event, especially if Mr. Corman decides to show up again.