Four years ago, Knott's Berry Farm decided to honor their roots and go back to the beginning, creating the Boysenberry Festival, celebrating the little berry that grew an empire. The first year was a delightful surprise, offering new limited-edition food, entertainment, crafts and gifts, all with a boysenberry flair. It was a runaway success, breaking springtime attendance records left and right. Each year since then, Knott's has expanded the festival, providing more and better experiences for their guests. And this year proudly continues the tradition with a three-week-long festival that ups the ante and exceeds all expectations.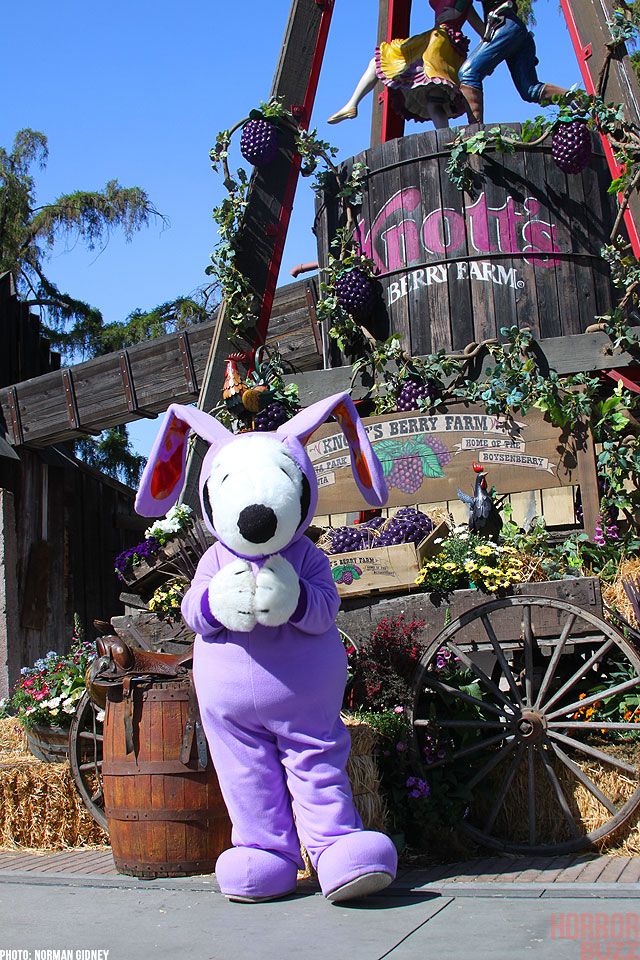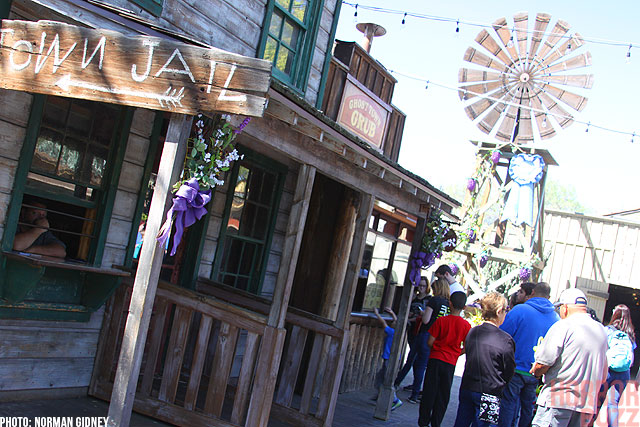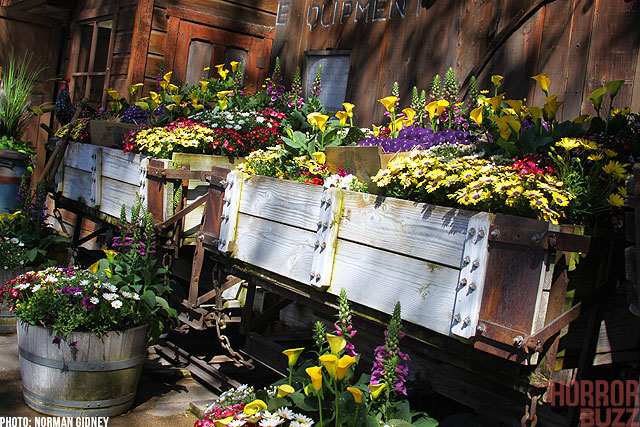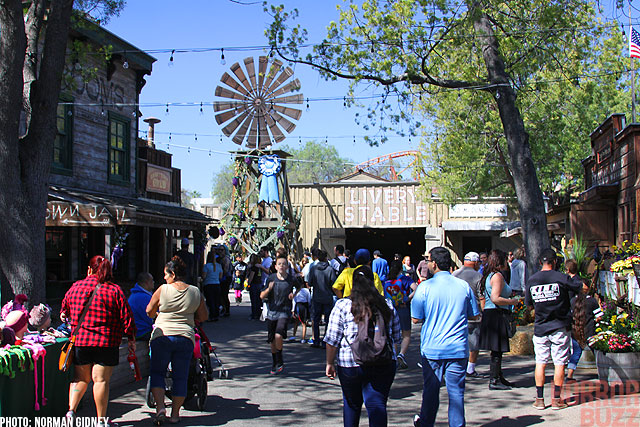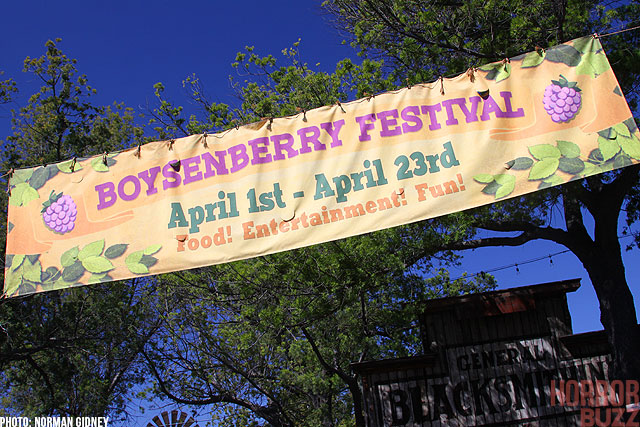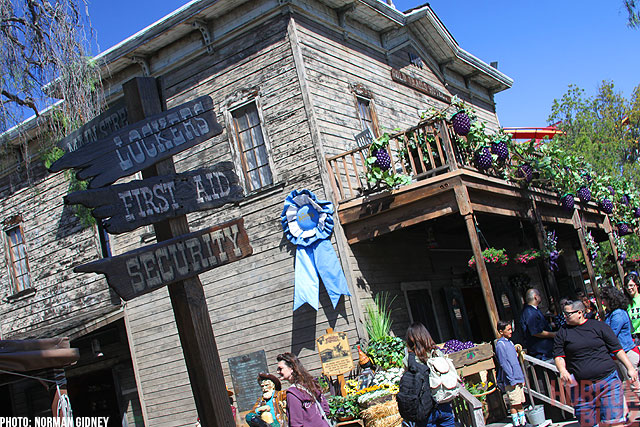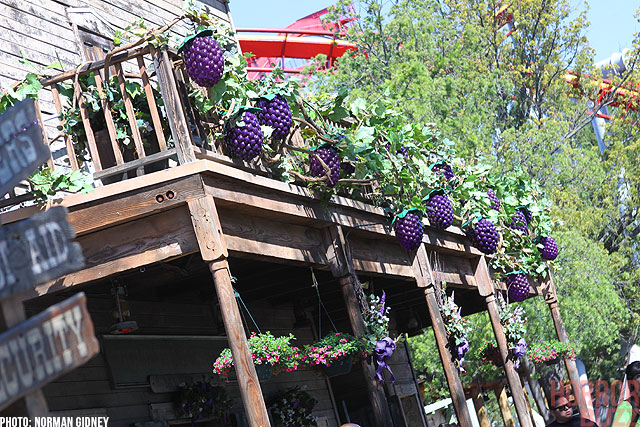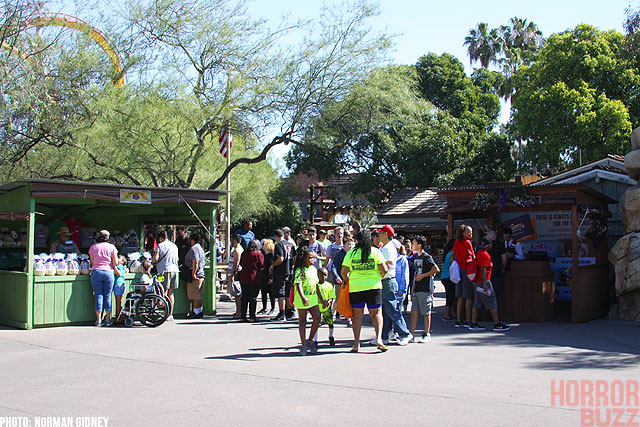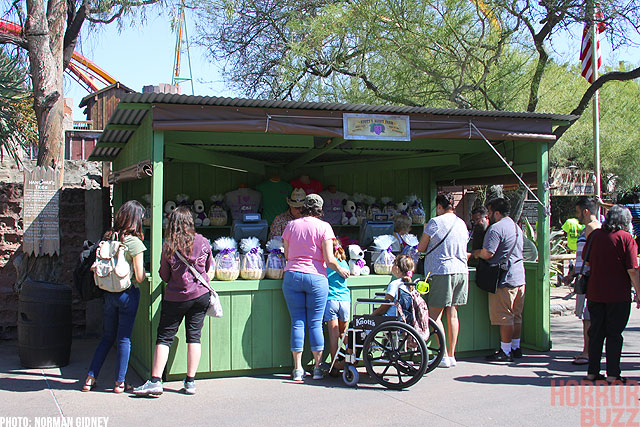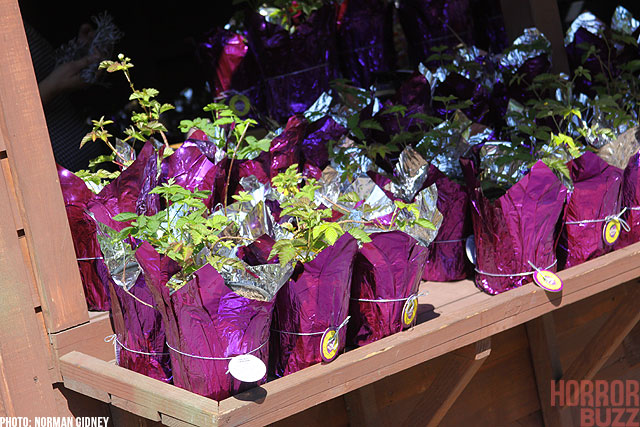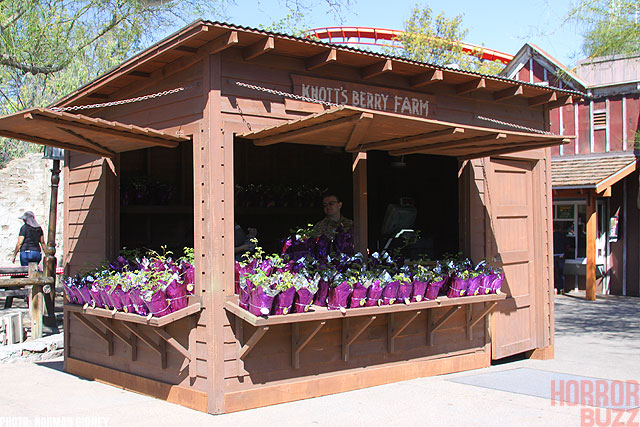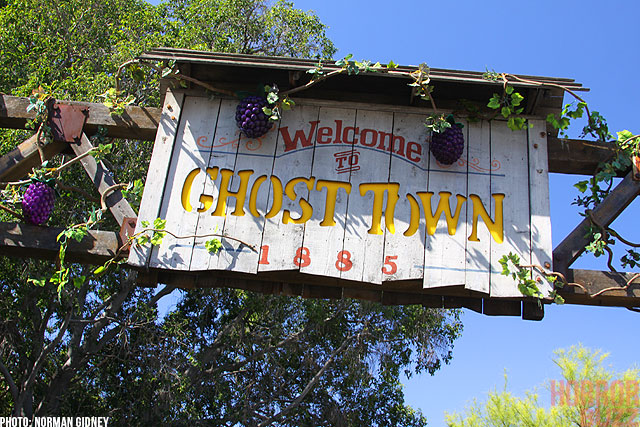 First of all, if you want to have a little variety in your visit, be sure to buy a Tasting Card, giving you very generous portions of six different food items: Perennial favorites Boysenberry BBQ Meatballs and Boysenberry Buffalo Wings, returning champ from last year Boysenberry Panna Cotta, and newcomers Boysenberry Fry Bread, Boysenberry Ravioli, and Boysenberry Pizza. All this for just $25. It really is a terrific deal, and the food is amazingly delicious. You would have a hard time finding food even half as good at any other theme park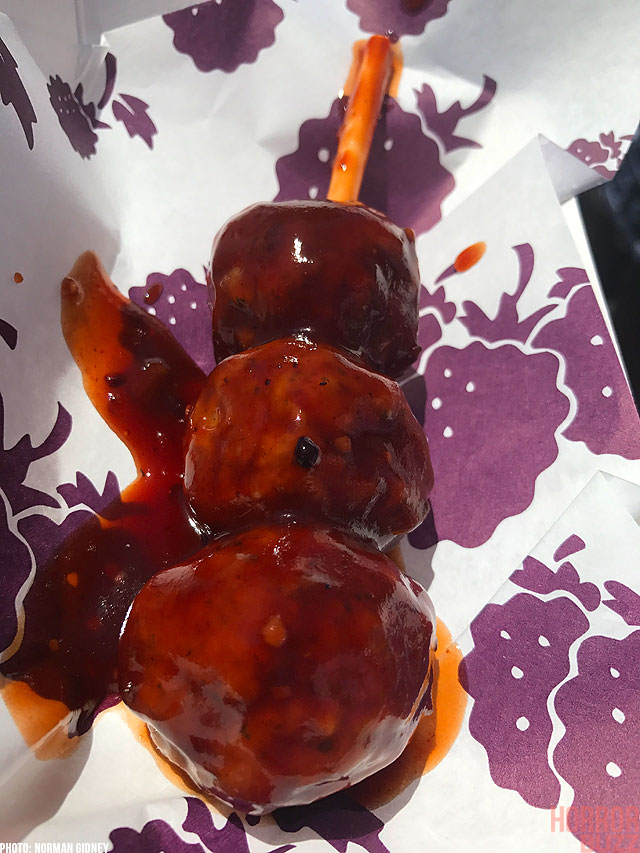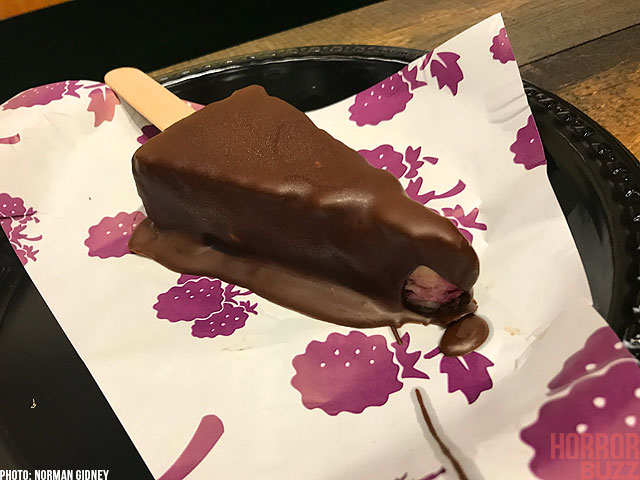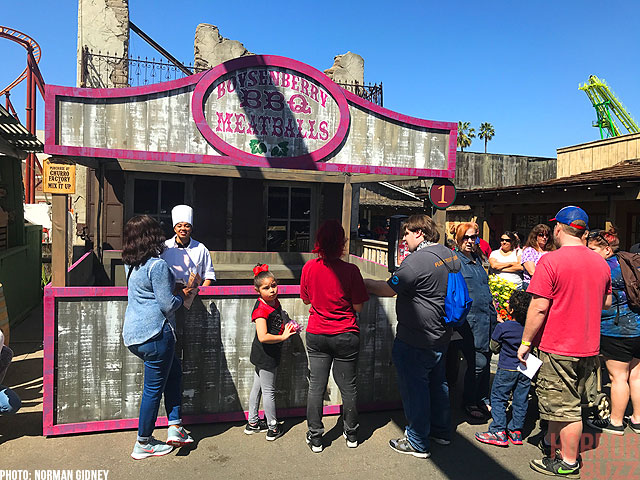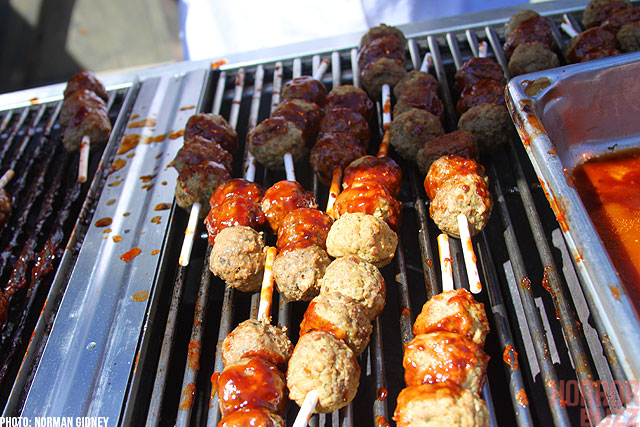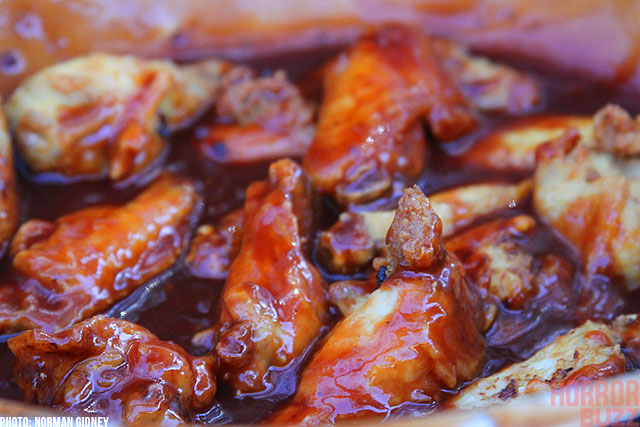 The three meatballs were tasty, with a hint of cheese mixed in, and the wings were crispy and juicy, covered in tangy spicy boysenberry BBQ sauce. The panna cotta was my favorite last year, a sweet dessert with a hint of cream cheese, covered in boysenberry sauce. The fry bread was a winner–basically a flat disc of fresh fried bread, dipped in cinnamon sugar, and then filled with boysenberry pie filling and Nutella. It was almost too intense with the huge blobs of chocolate and boysenberry goo arguing over who should represent the insides best, but I still managed to eat it all. Heavenly.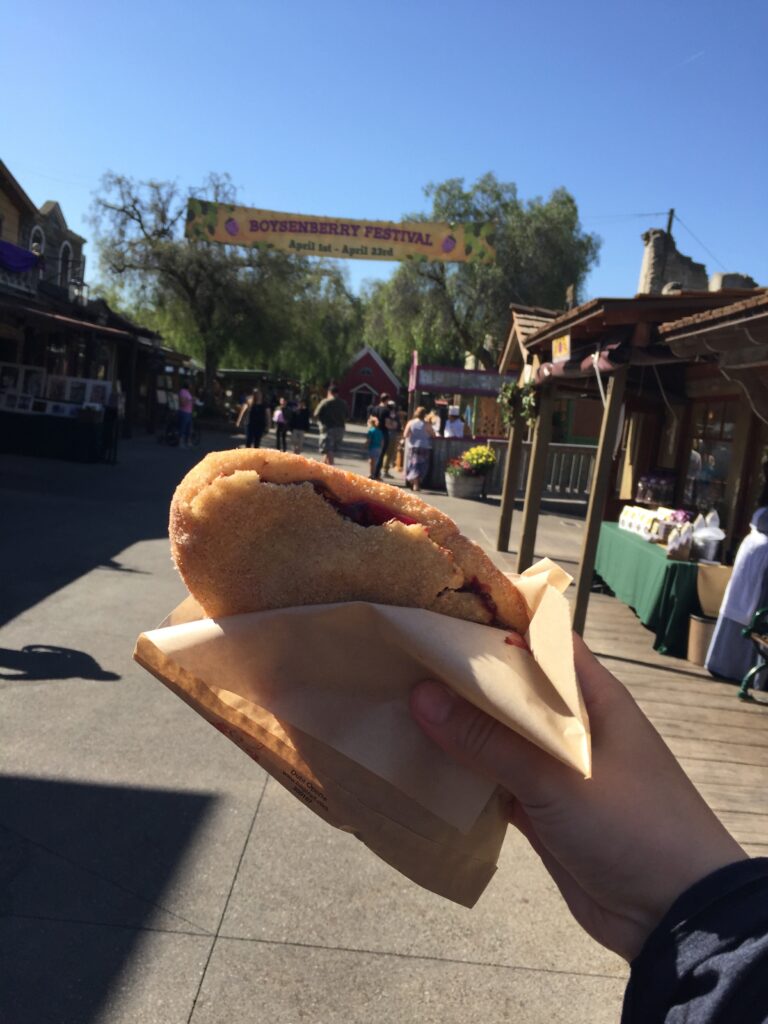 The least successful for me was the Boysenberry Ravioli: two ravioli made with boysenberry-flavored pasta and filled with a boysenberry and…ricotta? I think? And covered with a cheesy alfredo sauce. A savory dish that just didn't entice my tastebuds.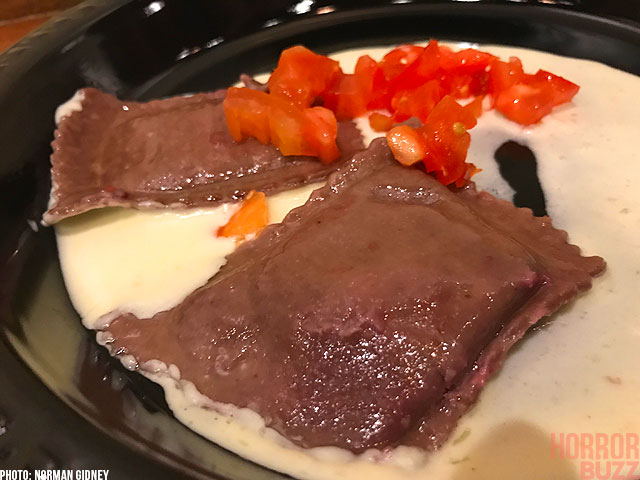 In addition to the food, there is a Wine & Craft Brew Tasting in the Wilderness Dance Hall that offers boysenberry cider, boysenberry ale, and boysenberry wines to taste or purchase. I saw many people walking out with large wooden boxes of bottled wine–so popular!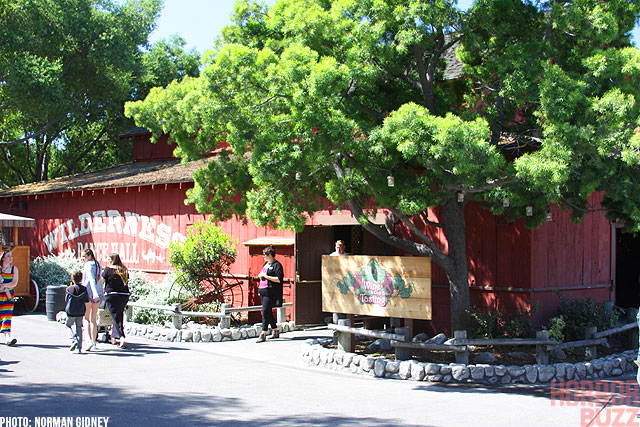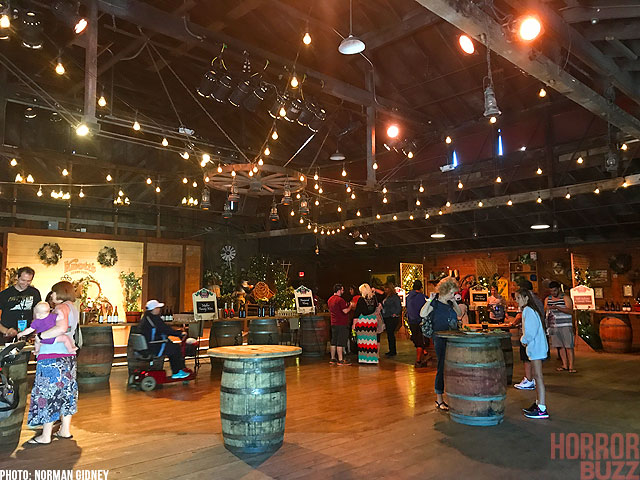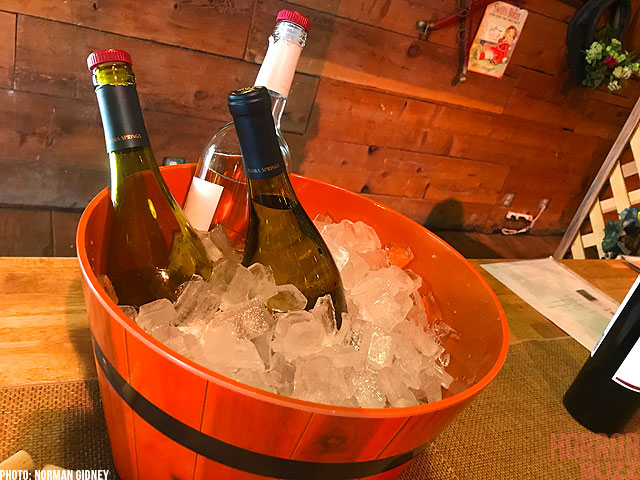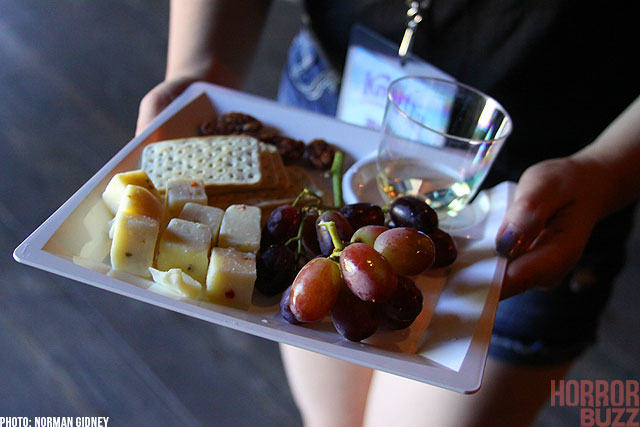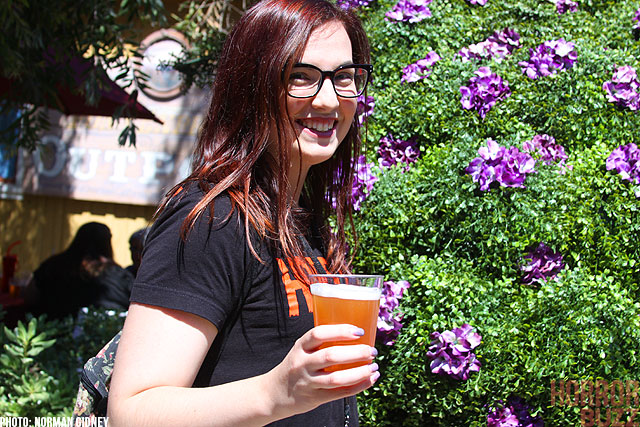 In the Ghost Town Hall, where the Haunt Museum used to be, they were showing a wonderful documentary celebrating Walter and Cordelia Knott and the history of the boysenberry. I have to admit, I have a special fondness for Knott's, and am a sucker for Walter and Cordelia's story. The hard work and determination they showed throughout their lives is really remarkable, and as I was watching their story unfold on the screen, I'll admit I got a little teary-eyed. Walter and Cordelia Knott put their entire lives into this park, and it still shows. The documentary is only about 10 minutes long, and it really deserves to be seen.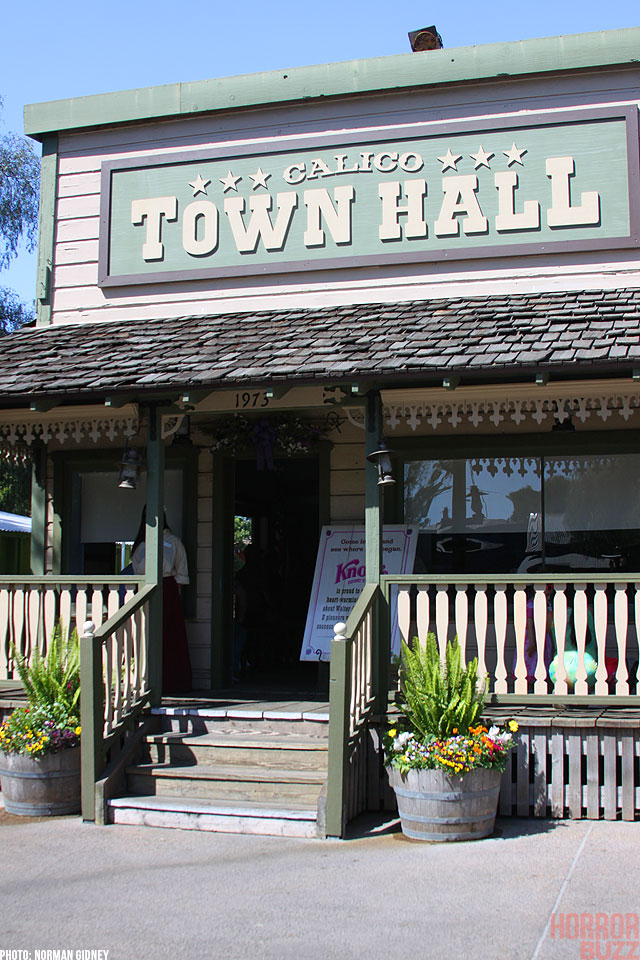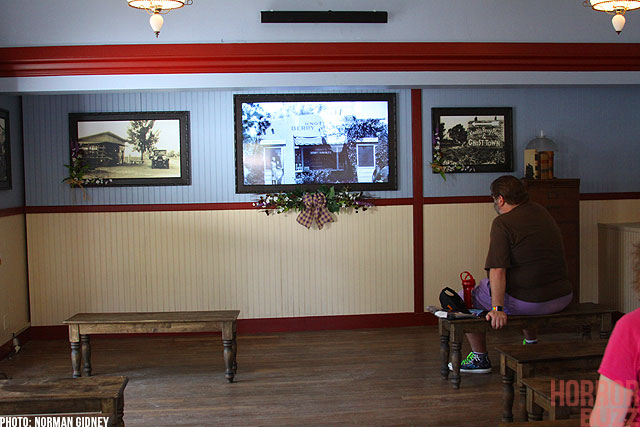 To prove that there is more than one use for a Boysenberry, Knott's has a stand that carries Boysenberry EVERYTHING!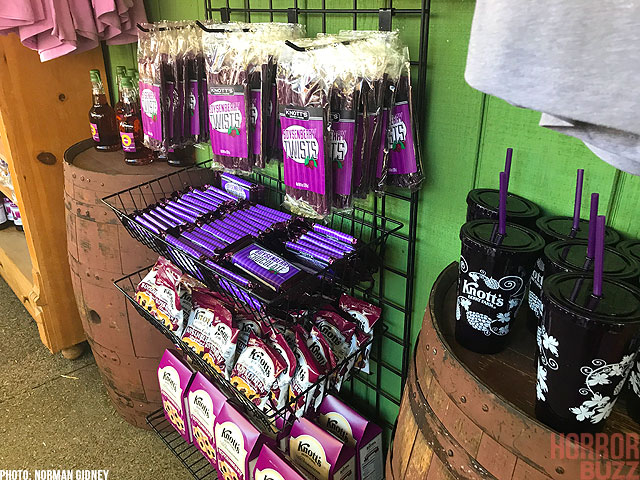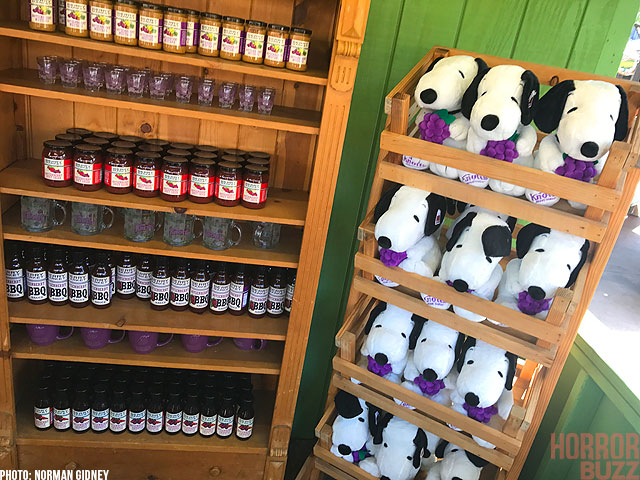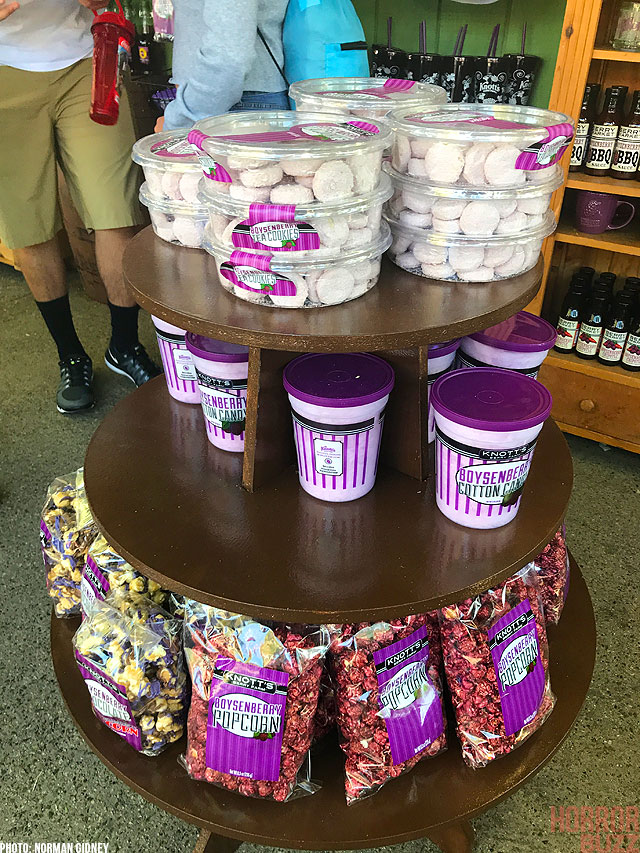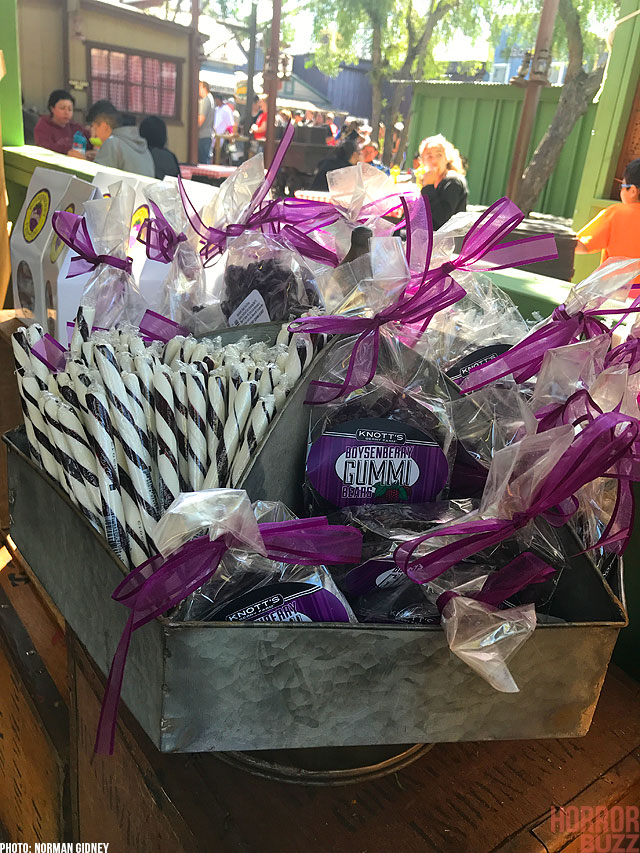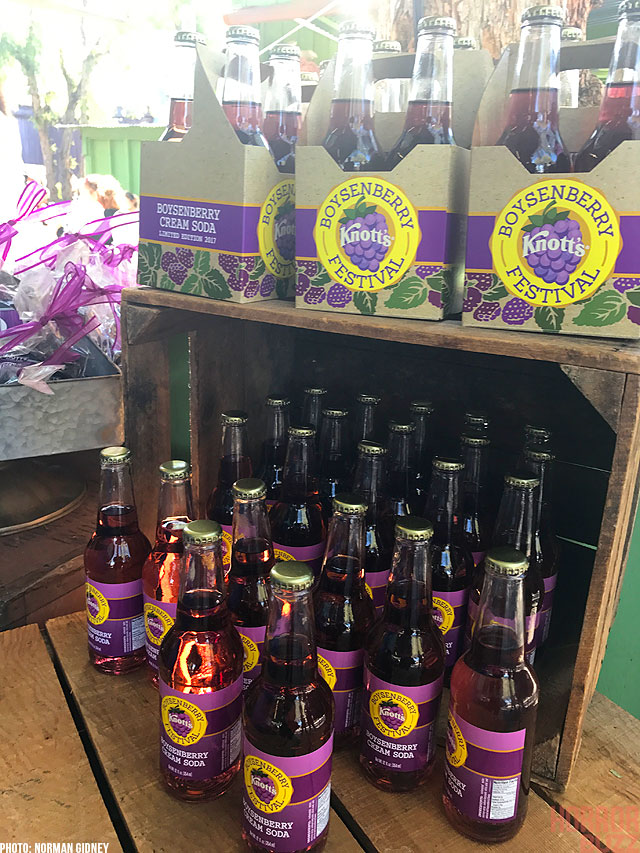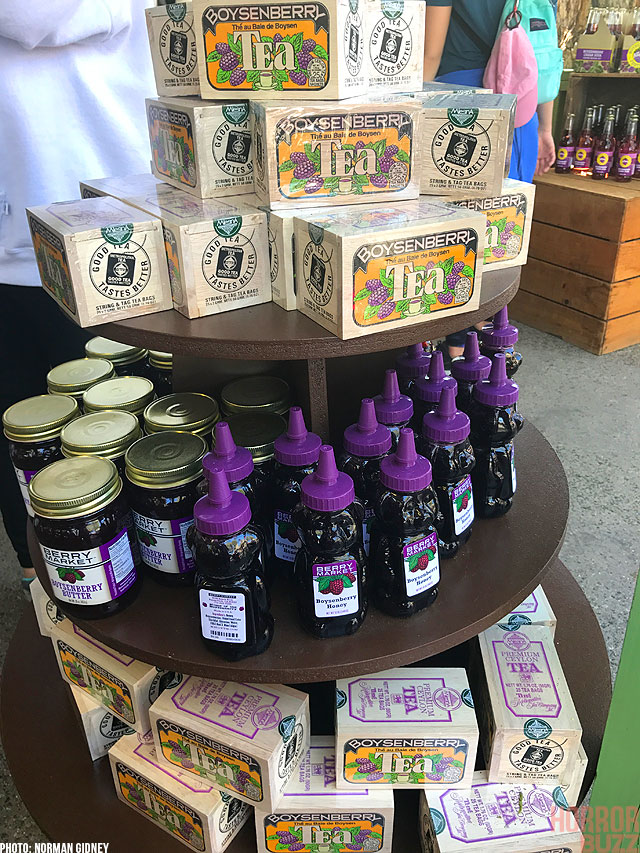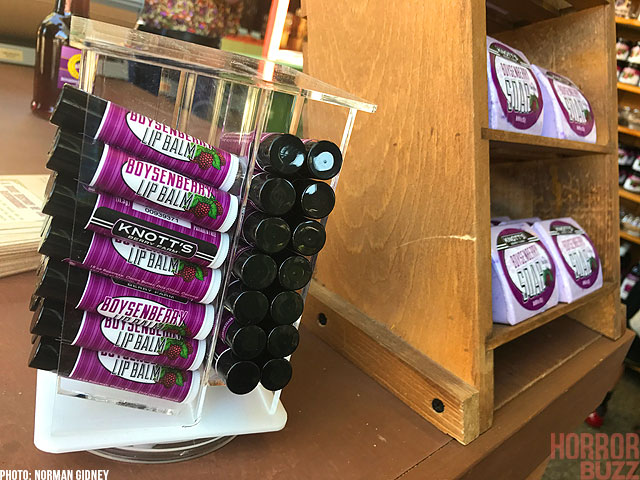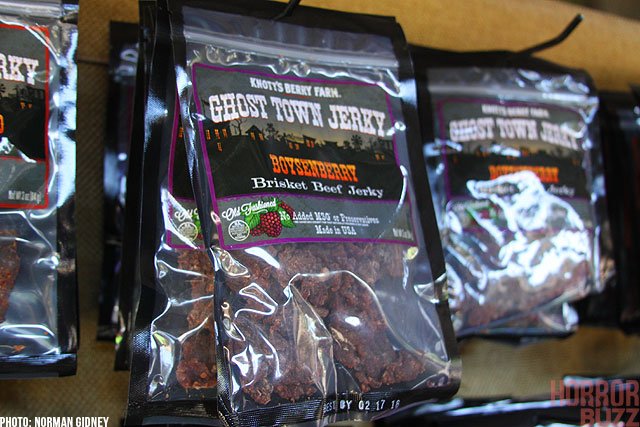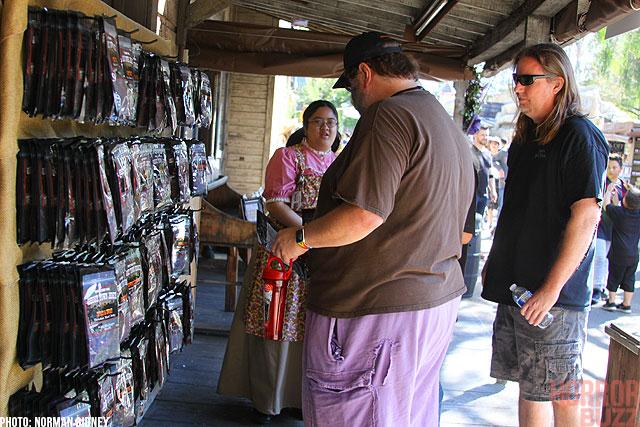 There are so many things to do and see during the festival, I would be surprised if you could do it all in just one day. I couldn't. In addition to normal day-to-day entertainment like the Stunt Show, the Calico Saloon Show (and Can Can Dancers!), the Mystery Lodge Show, and Krazy Kirk and the Hillbillies, Knott's is also offering special, festival-only fun like Old Time Melodrama in the Bird Cage Theatre, real farm animals in Old Macdonald's Farm at the Ghost Town Livery Barn, Snoopy's Boysenberry Jamboree on the Calico Mine Stage.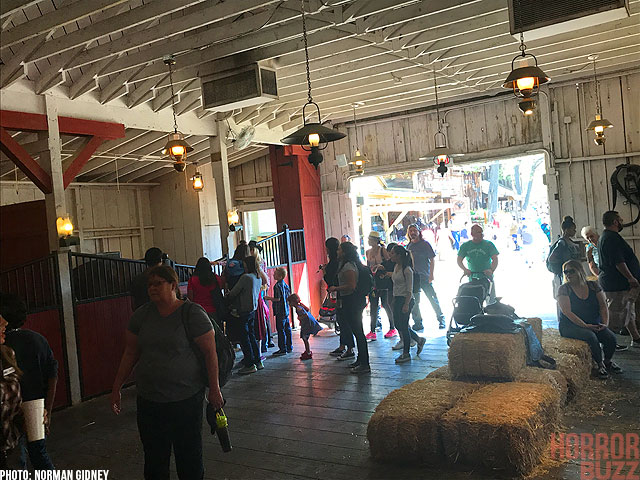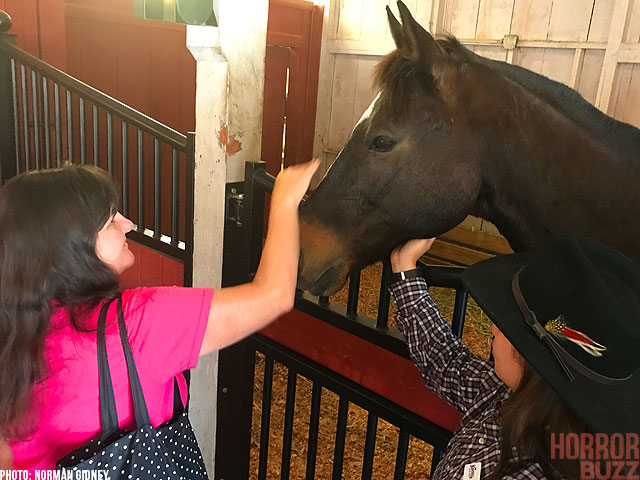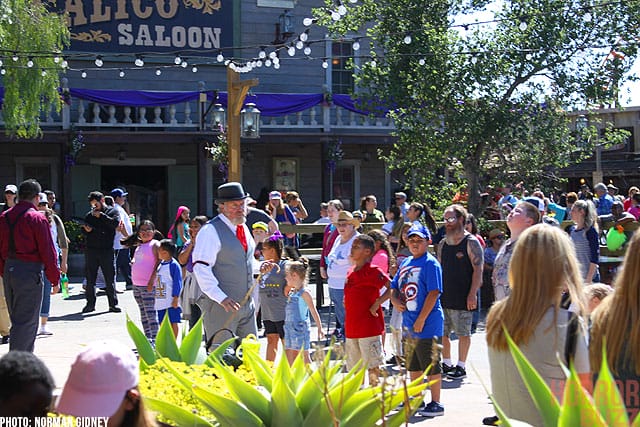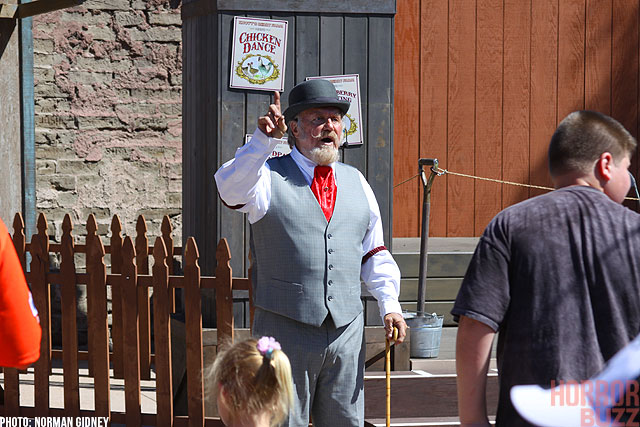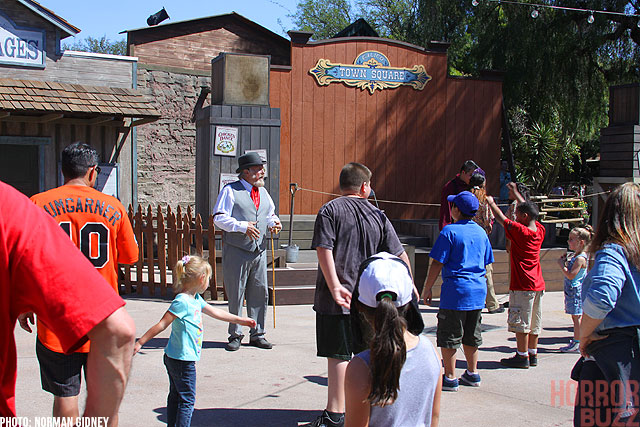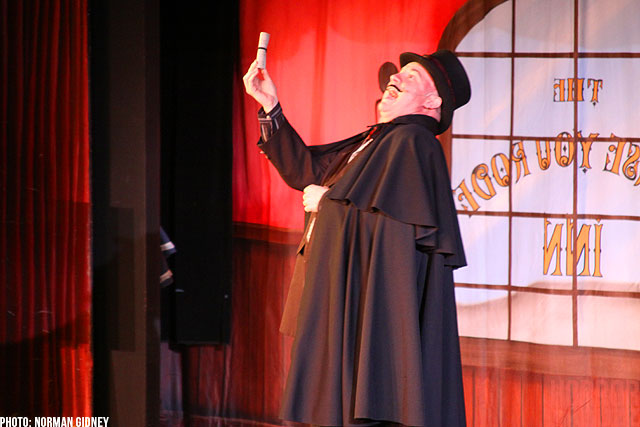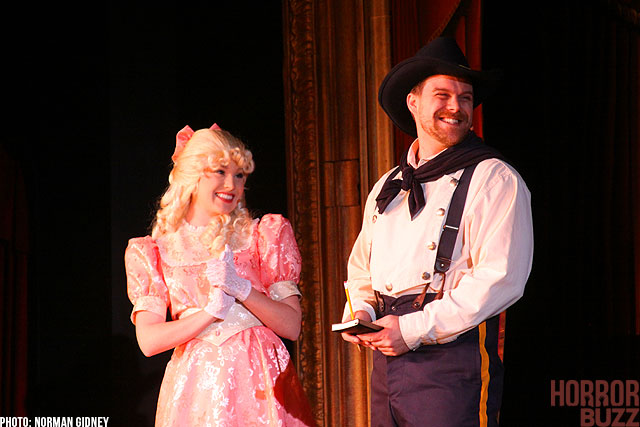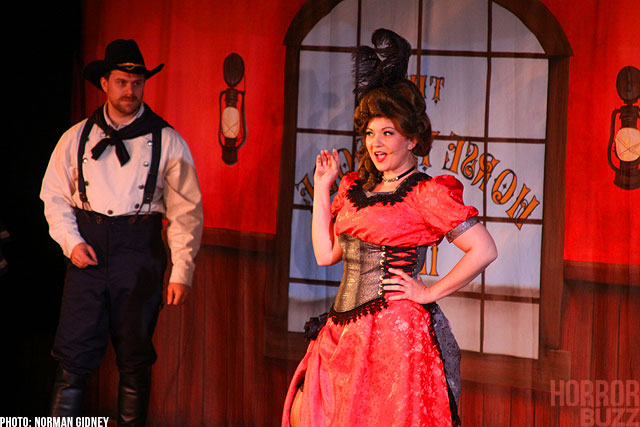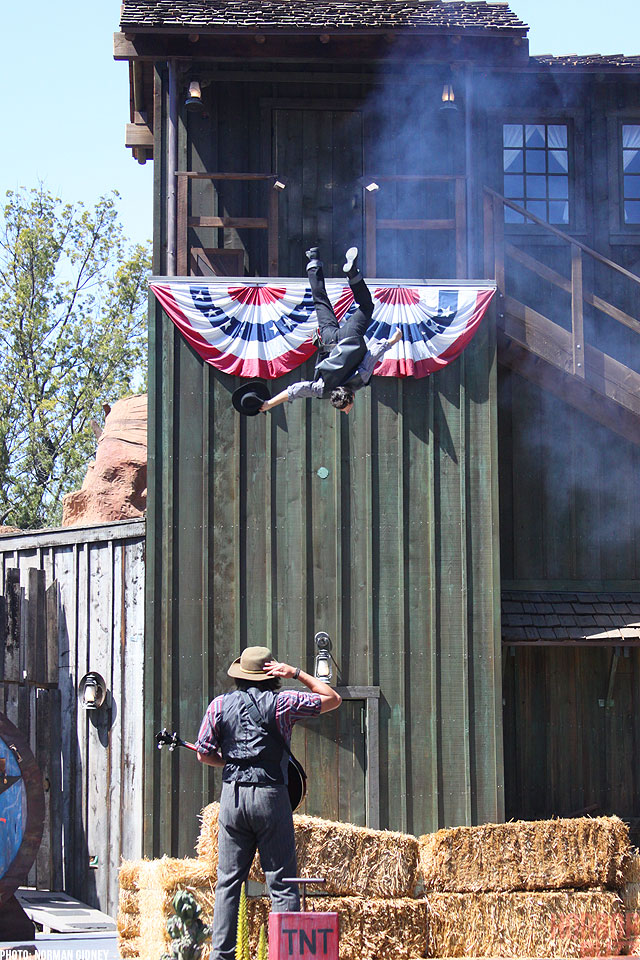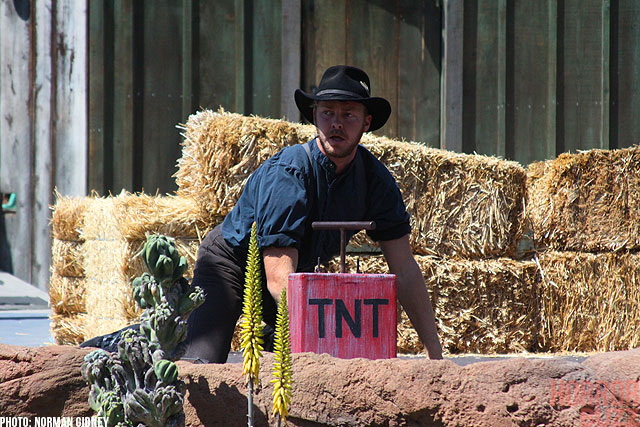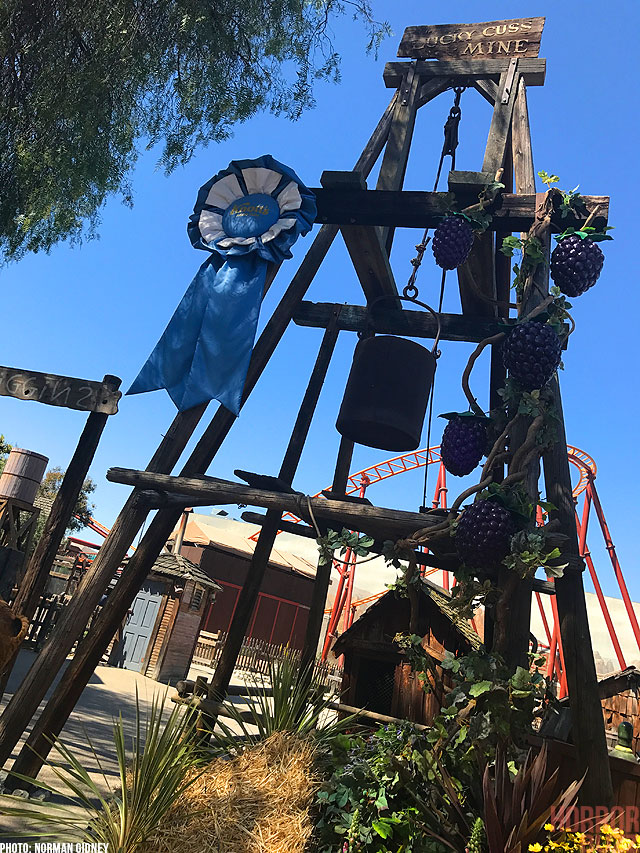 The Boysenberry festival runs April 1 – 23. you can pourchase your tickets from the Knotts Website here.