Halloween has come and gone. (We pause for a moment of silence.) With that, we look back at the best and brightest of our Halloween season with the announcement of our first annual Golden Pumpkin Awards. This listing of winners is what we feel are the biggest highlights of the haunt season in Southern California. This was a fierce year of competition with strong showings from all of the theme park haunts including the dream line-up from Universal Studios Hollywood, Knott's Scary Farm, Queen Mary's Dark Harbor, and of course, Six Flags Magic Mountain, which featured the Suicide Squad as a full on scare zone. Sadly, not everyone can get a Golden Pumpkin and we offer our listing of winners below.
The categories are…
Best Escape Room
Horror or Halloween themed Escape Room Game
Best Independent Haunt
Independently owned and operated horror experience
Best Home Haunt
A maze or experience that is constructed
on private, residential property.
Best Immersive Theatrical Experience
An experience in which visitors play a character or interact
with characters in an environment as opposed to a path.
Best Family Friendly Maze
A maze that is enjoyable for guests up to 13 years of age.
Best Family Friendly Haunt
A haunt that is enjoyable for guests up to 13 years of age.
Best Maze
Experience in which visitors followed a set path
through sets populated by scare actors.
Can Either be independent or part of an overall haunt event.
Best Haunt Event
A location in which visitors paid a single price to
visit multiple mazes or haunted houses.
BEST ESCAPE ROOM
Of course we couldn't leave out the Escape Room genre during this season. Less seasonal than the other categories, some venues actually themed their experiences for Halloween. We had to celebrate this initiative and honor their commitment to the season, too.
Cross Roads Escape Games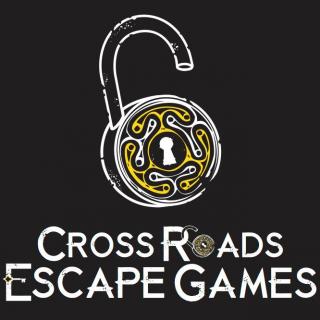 Not only the best escape room during the Halloween season, but the best escape room, period, Cross Roads upped their game with their re-vamped Hex Room, with new puzzles, new scares, and a brand new ending. Madison and Luke know how to craft an excellent game, and their skills continue to impress. From gorgeous set design, head-scratching puzzles, and a fantastic story, Cross Roads is the best place to get locked in a room for 60 minutes.
Find Cross Roads Escape Games online at www.crossroadsescapegames.com
BEST INDEPENDENT HAUNT – Creep LA

Oh, Creep…how do we love you? Let me count the ways. Staying far away from the typical sophomore slump, Creep LA featured the story of a tortured artists from the 70s whose final work was to be revealed to the world. An incredibly immersive experience, you began in a creepy lounge, setting the tone for the evening, and allowing you to interact with interesting characters. Once you begin the actual journey into the experience, you are drawn into a strange, twisted world that you might not be able to leave…or maybe you just won't want to. Brilliantly acted, with more stand out moments than any other experience this year, Creep LA has shot to the top of my "cannot miss, ever" list. Even after two times through, we still haven't seen enough, and want to go back again to see what else the creeps have in store.
Find more about Creep LA online at: www.creepla.com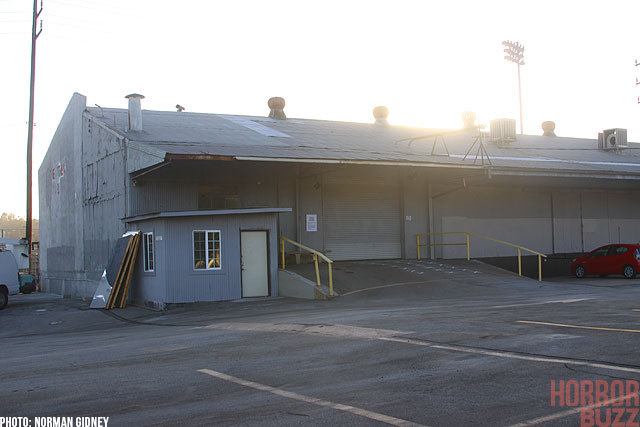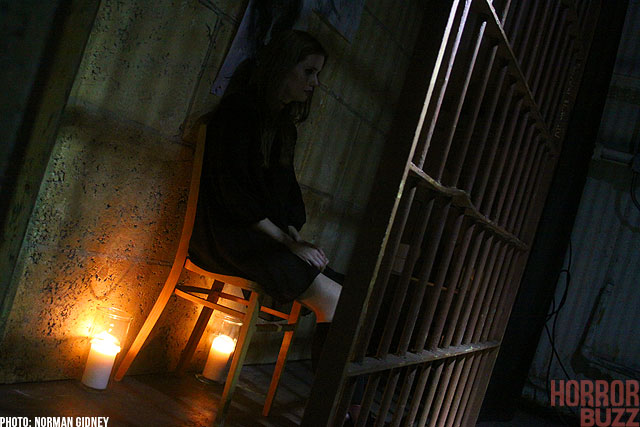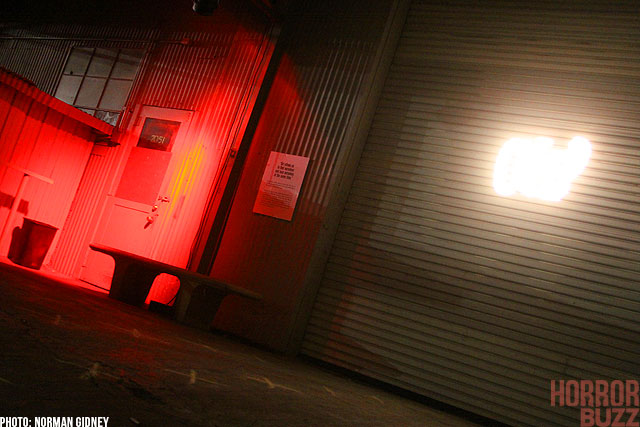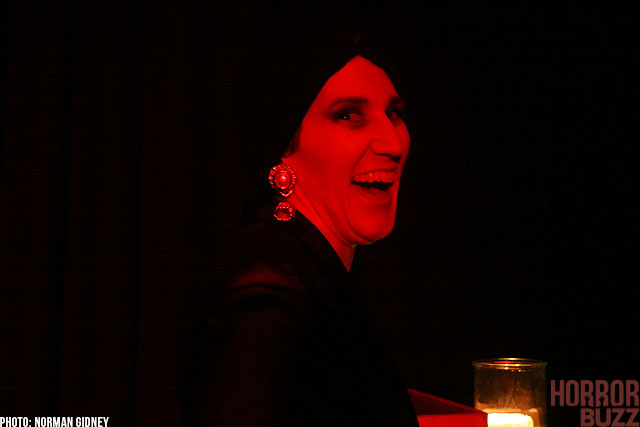 BEST HOME HAUNT – Rotten Apple 907
Rotten Apple 907, located on a small front lawn in Burbank, CA maintains its place as THE gold standard for home haunts with an immersive and colorful iteration this year. The Not So Enchanted Forest mixed playful humor with supremely detailed sets, amazing costumes, and even an animatronic dragon, for an experience that puts most professional haunts to shame. The brilliance of Rotten Apple is not just in the creativity, but in the fact that they literally construct a brand new haunt every year with a brand new theme every year from the ground up. The level of detail that they execute is remarkable, and the new worlds that they create every year. truly stunning work.






BEST IMMERSIVE THEATRICAL EXPERIENCE
2016 also marked the emergence of interactive theatre as a genre in the haunt community. It has always been there, however there have never been so many with such definitive quality. It is an art form that has come into its own, pulling guests into stories, making them intimate participants in the action and storylines. Brilliant works like The Tension Experience, Delusion, Blackout, and Alone were all in the running here but a surprising newcomer killed it with substance and simplicity.
Devoted
As mentioned in our review earlier this month, Shine On Collective's DEVOTED was filled with heart-breaking emotion, amazingly complex characters, and gorgeous, yet simple, set design. The final part of their series, guests found themselves at the end of Cara's story, as she continues to confess her love for you, and let you experience her memories for herself. Sometimes scary, but always fantastic, this show shook us to my core, and had us feel for every single one of its characters, while also questioning their true motives. It's no wonder it sold out its extended run in less than 24 hours.
For more about Shine On Collective's Shows, visit them online at: www.shineoncollective.com
BEST FAMILY FRIENDLY MAZE – Motel 6 Feet Under
We were also enjoying a growing market of things for families to do together for Halloween. Kids are a lot braver than we think and they are proving it. This category focuses on any stand alone maze that would be appropriate for families to attend together.
The fact that Motel 6 Feet Under is a haunt that supports a charity (BOO Building Occupational Opportunities) already puts it way up on our list. But the fact that this is such a clever, humorous scream house with heart puts it on our list. Relying on boo-scares, instead of violence, or mature themes, Motel offered a haunt that was a maze that the entire family could enjoy together. Too, this year the maze became an actual maze, as the monsters moves walls and switched paths to trap visitors within the walls of the motel. We can't wait to check in again!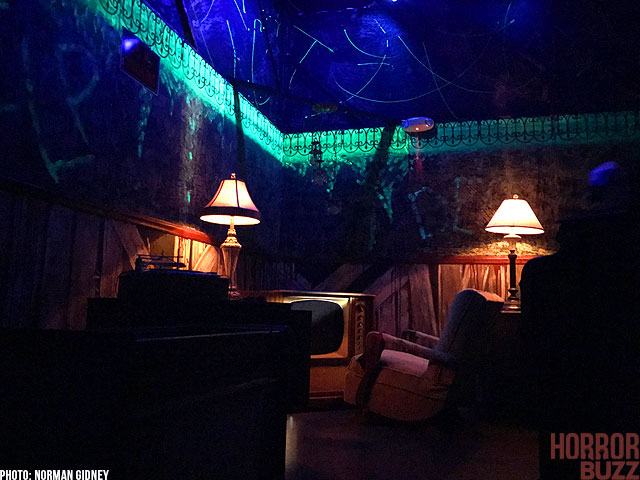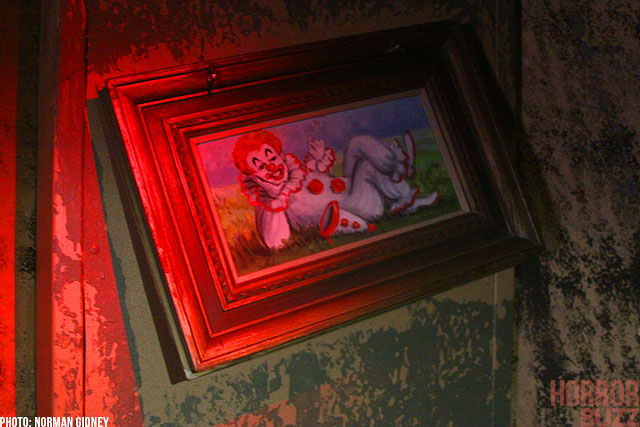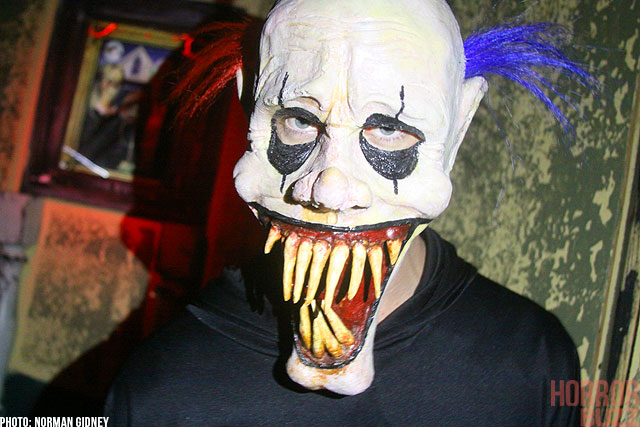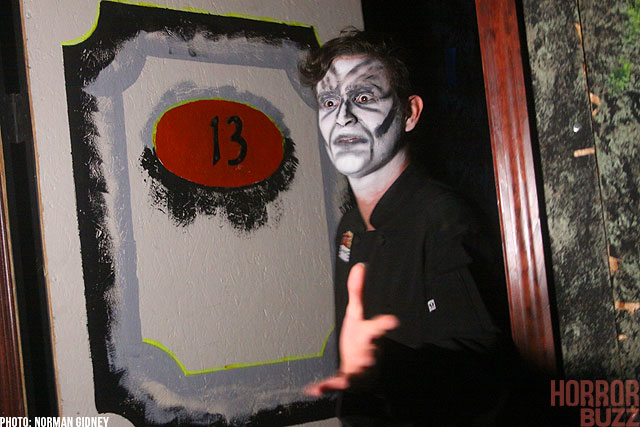 BEST FAMILY FRIENDLY HAUNT – Knott's Spooky Farm
It was truly a banner year for Knott's Berry Farm's Halloween offerings. While Scary Farm worked for the adults, the wonderful Knott's Spooky Farm entertained during the day for the little monsters as well. Mommy Fearist reviewed this haunt with her own kids and they had a blast.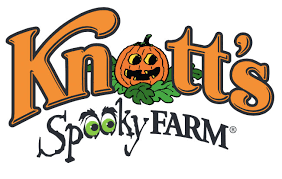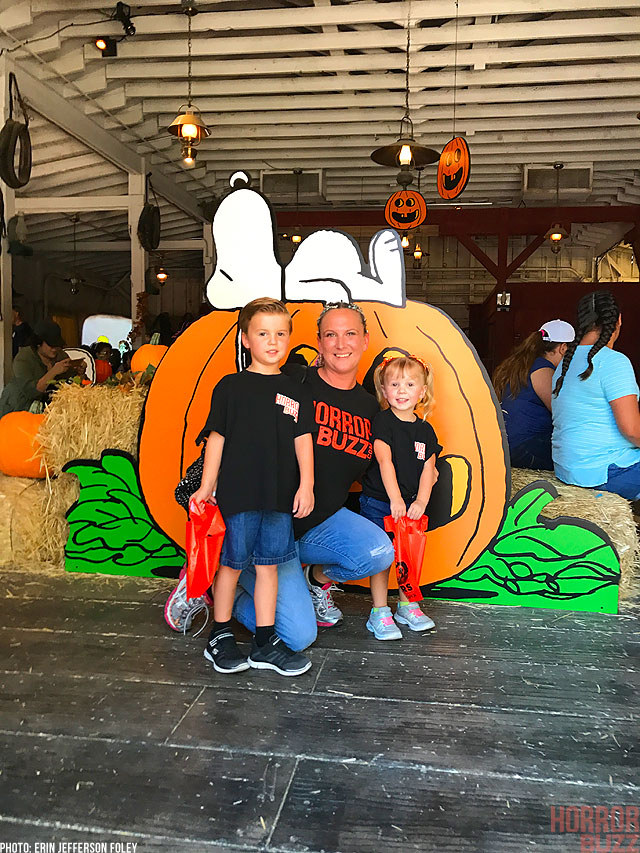 BEST MAZE – Shadowlands
Without a doubt, Jon Cooke is one of the most important haunt designers in recent years. Last year, Paranormal Inc. blew us away and Cooke decided to follow it up with an aesthetically arresting tryst through a Japanese netherworld. Yes, the maze was beautiful, but thankfully the scares matched with an elegant approach to the idea. Every trick in the book was used here from the amazing lighting and sets, drop walls, puppets, animatronics, stunt work, water sprays, and moving walls.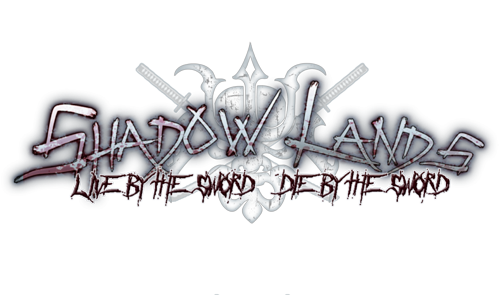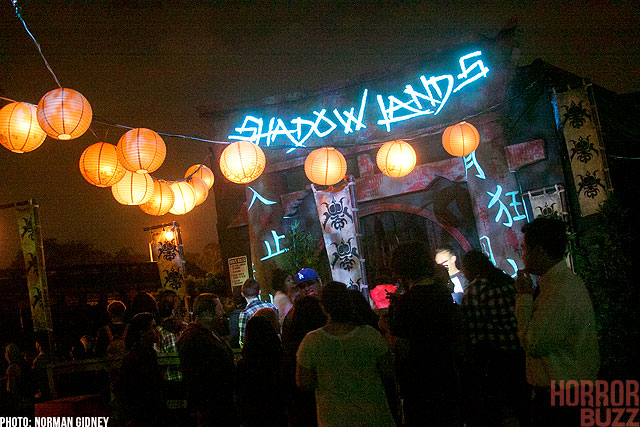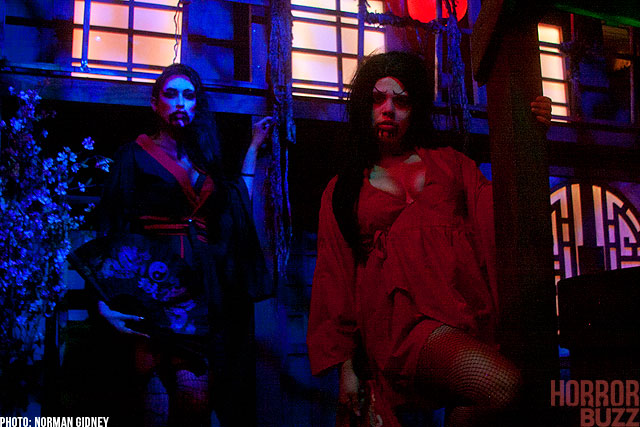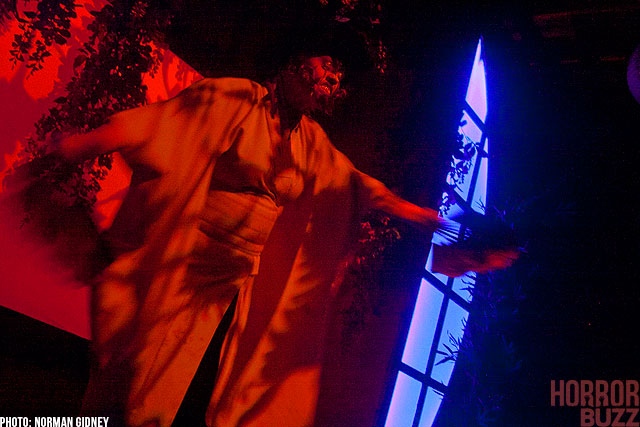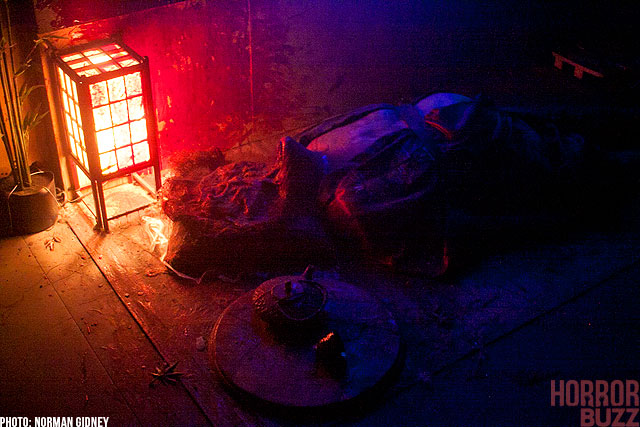 BEST HAUNT EVENT – Knott's Scary Farm

The original theme park haunt killed it this year with 9 mazes, 3 of them new, 4 Scare Zones, two gigantic shows, and 54 Skeleton Key Rooms. Spread out over 160 acres of theme park territory, this mammoth haunt stood out this year for its consistency. Aside from a few minor missteps (Red Barn, we are looking at you) the entire haunt seemed to fire on all cylinders. Each maze was powerful and consistent with improvements on returning mazes, like Dead of Winter actually improving things. It should also be noted that, on multiple visits, the talent in every scare zone and maze was consistently on point and engaging. We had a good time during each and every visit which is saying a heck of a lot. Nice work Knott's.
---
Congratulations to all winners in this years Golden Pumpkins! We look forward to another year of haunts in 2017.