For 10 night's in October the United States original Haunted House, The Winchester Mystery House, is offering special "Halloween Candlelight Tours" of the Mansion. If any of you readers were lucky enough to have experienced their previously offered night time tour by flashlight, this is very different. We were happy to be invited to this special event, and it's safe to say, the staff at the Mystery House have some great minds behind this new offering. Now, we wont spoil the tour for you. We will leave that up to your own morbid curiosity, and other sites.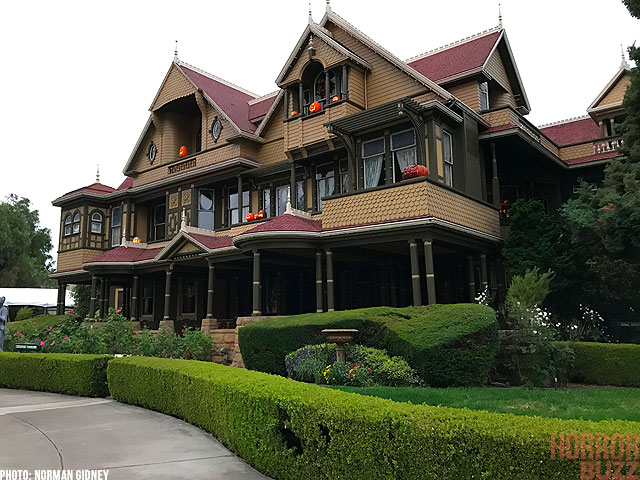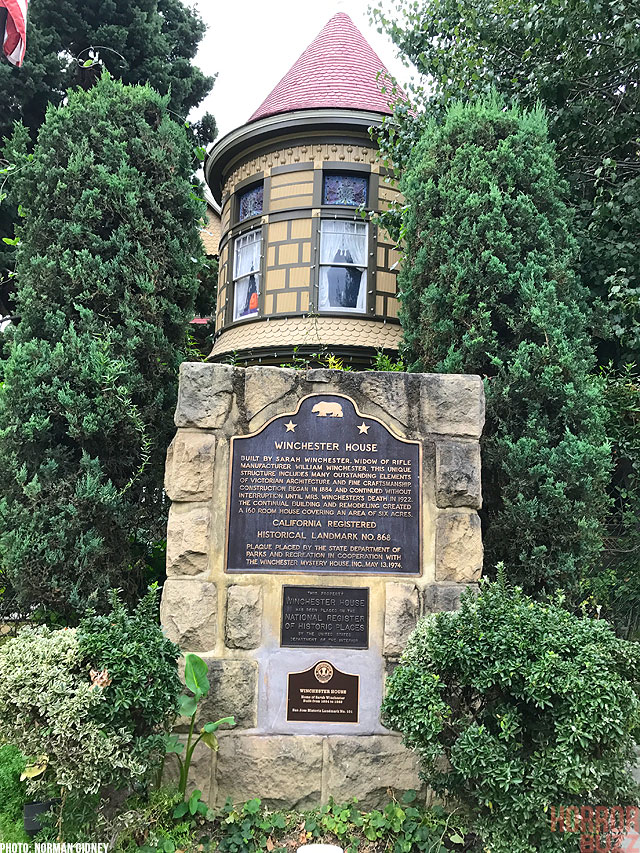 Here at HorrorBuzz, we respect the spooky! We revere the scare! (put that on our tombstones) What we will tell you is the staff behind this creepy, and sometimes campy new tour have a budding hit on their hands. It's definitely a fun time you can share with your whole family, and friends (of all ages). Being a resident of Santa Clara County, you can bet that I've had my fair share of time spent at the Winchester Mystery House, so the positive changes were immediately noticed upon our arrival to the grounds. Jack O' Lantern's dawned the windowsill's of the mansion, and are spread across the estate.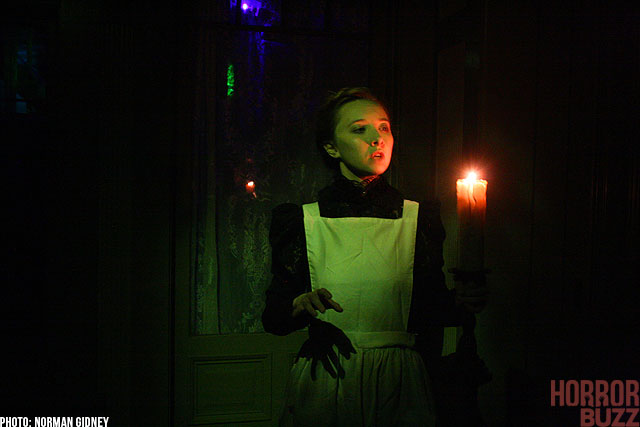 At all times, your tour guide never breaks character. Acting as if they were plucked right out of Mrs. Winchesters staff from the turn of the century, with a William Shatner-esk cadence. Your guide is extremely engaging, and keeps you immersed in their new storyline. Like we said, no spoilers, but you may or may not encounter some paranormal activity along the way. Think of it as a lite version of Disneyland's Haunted Mansion (or as I called it, "Diet H.M."). As an added bonus on the tour, guest will experience some newly unearthed parts of the Mansion, never before seen by the public. A definite plus for those Winchester history buffs.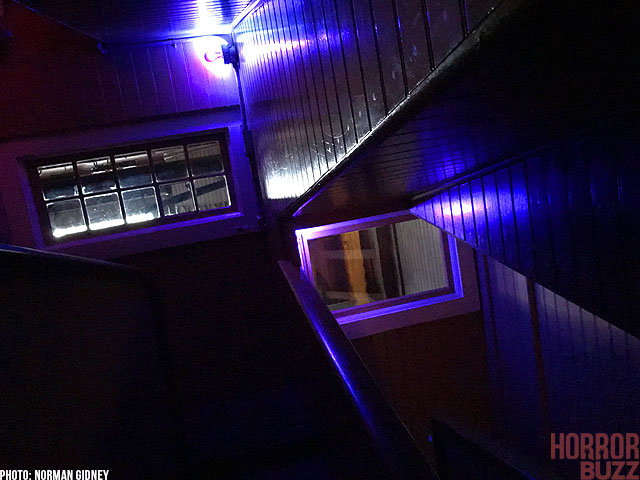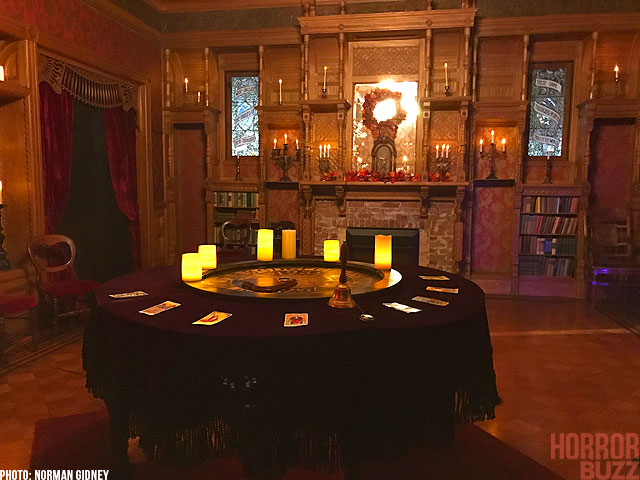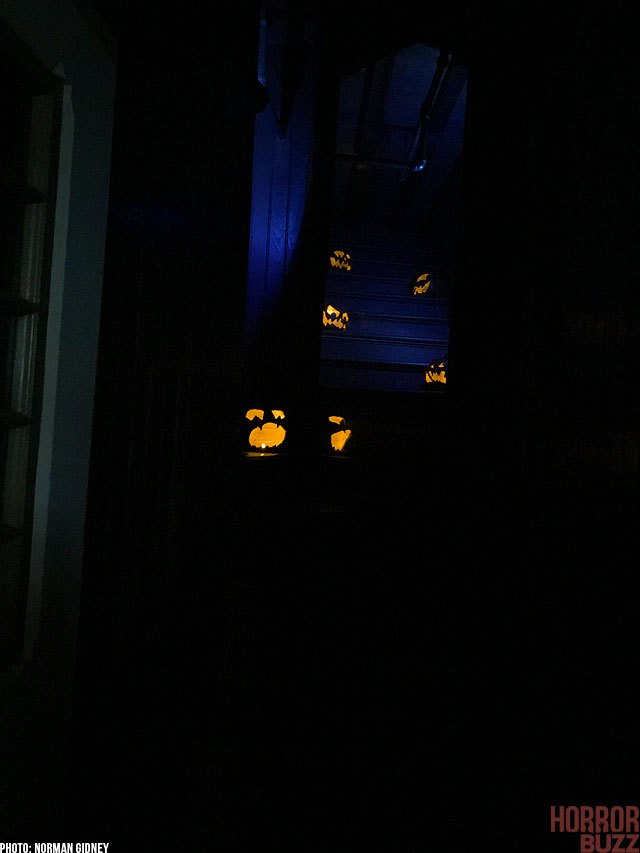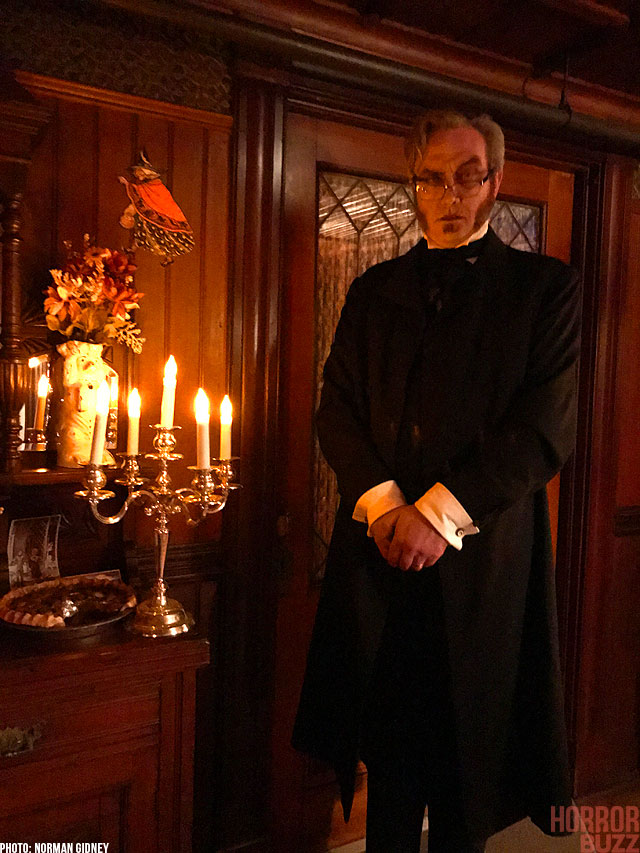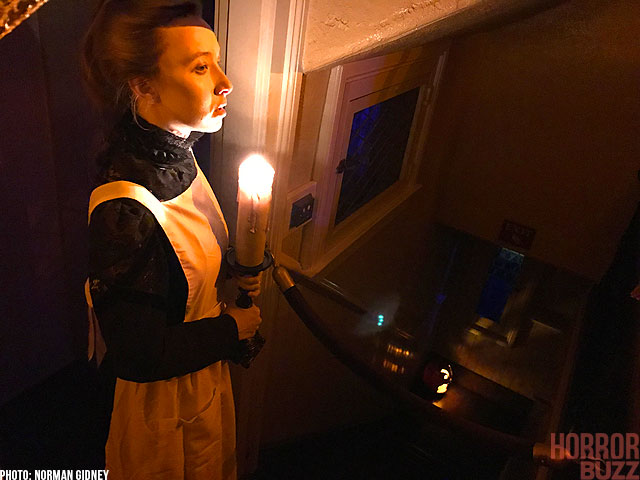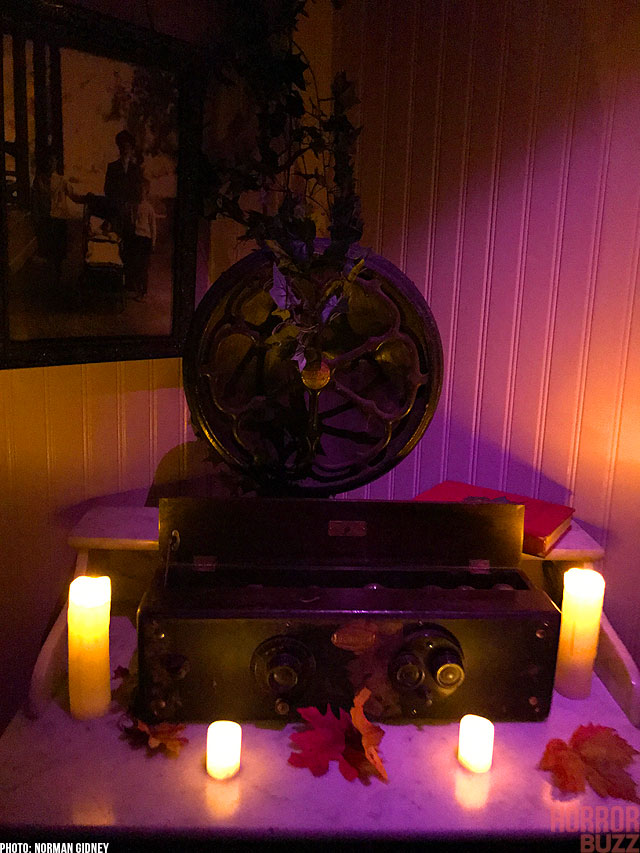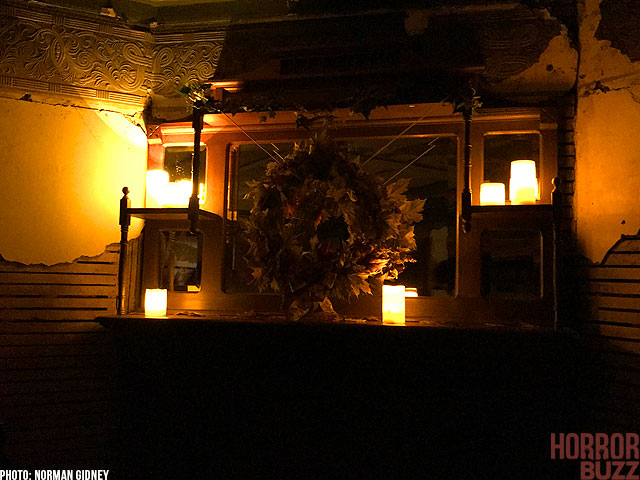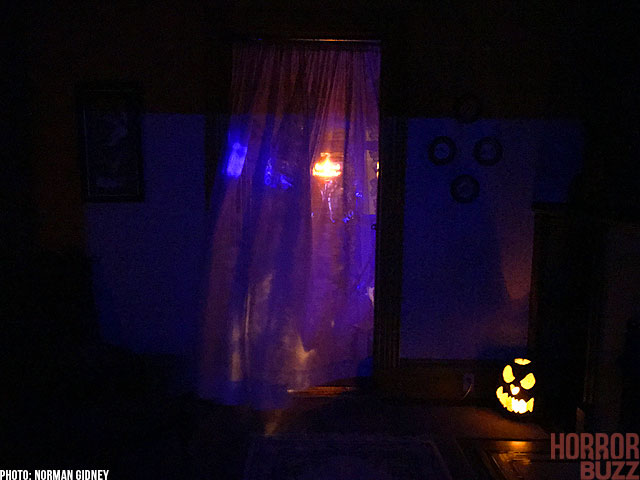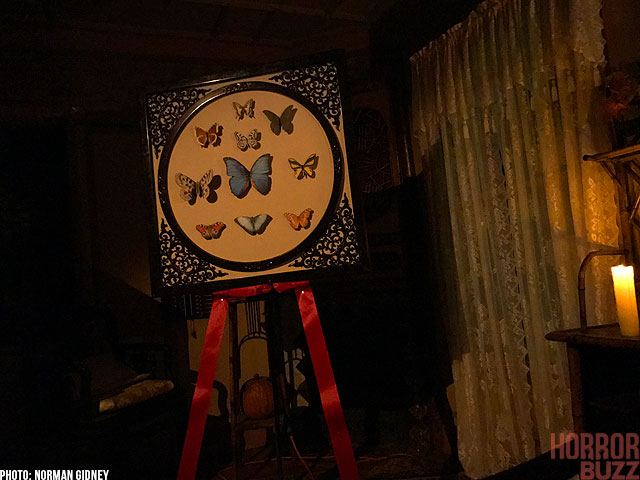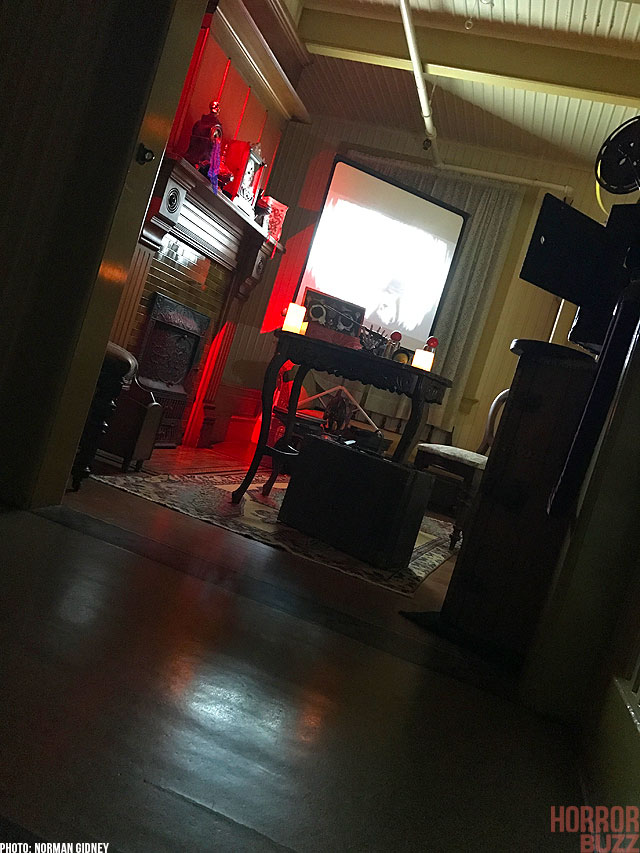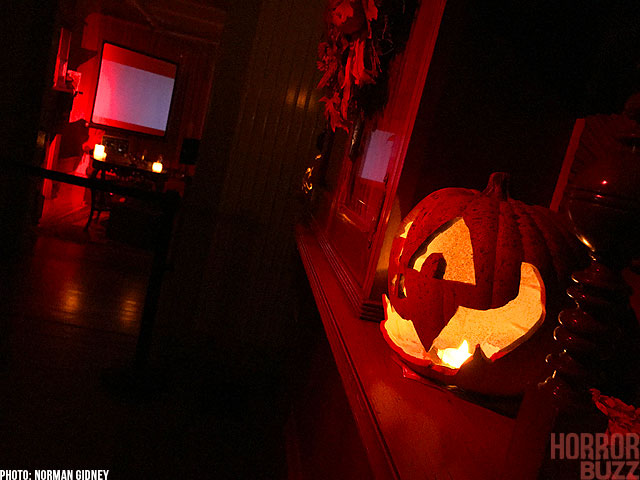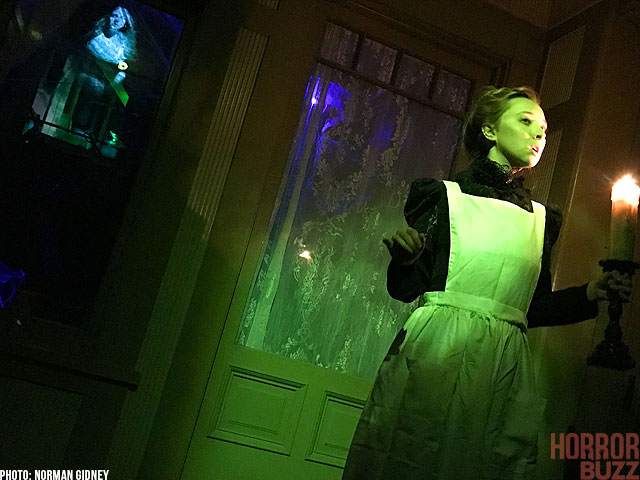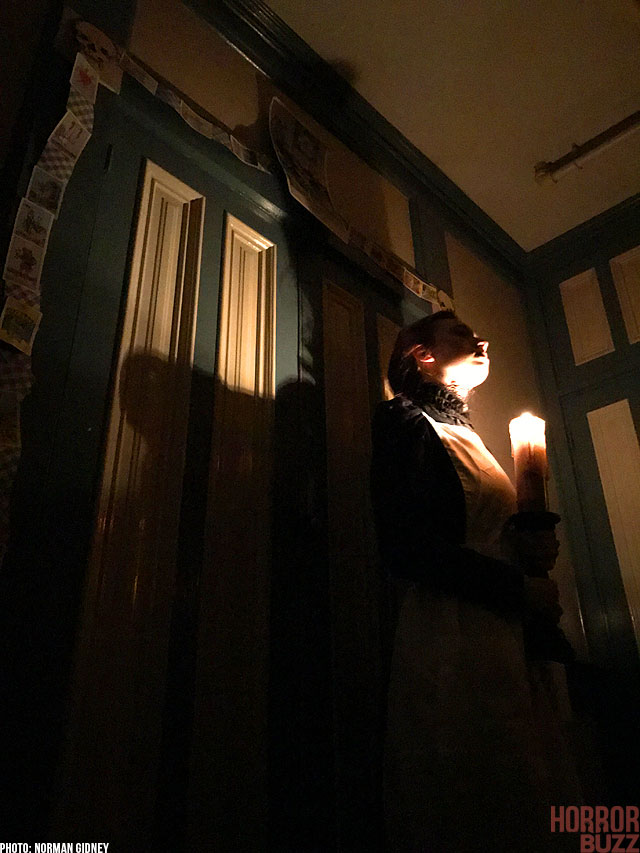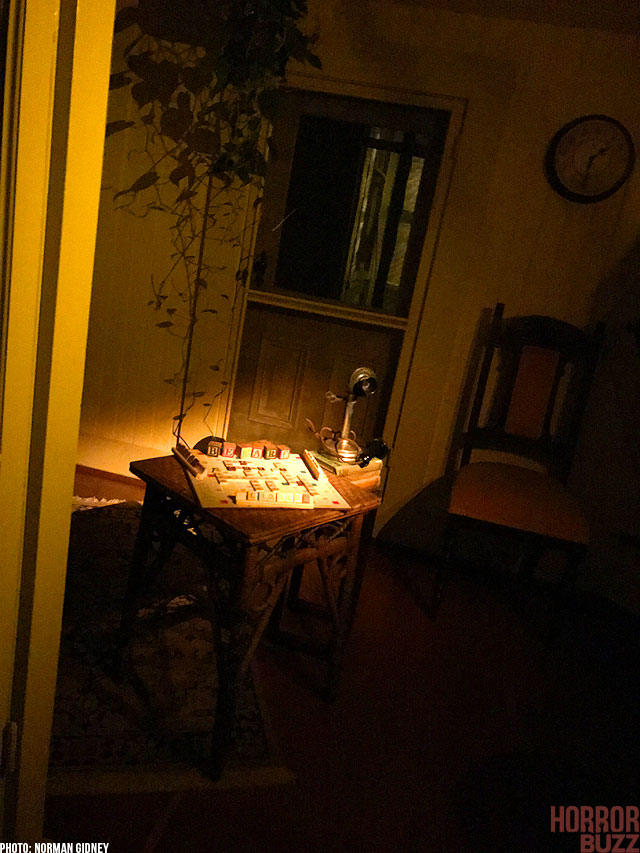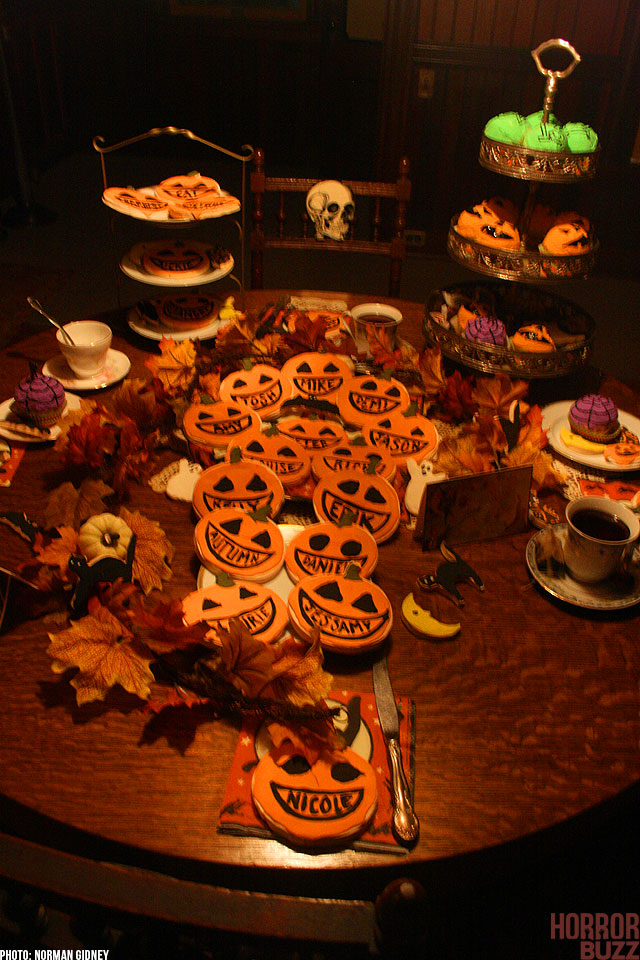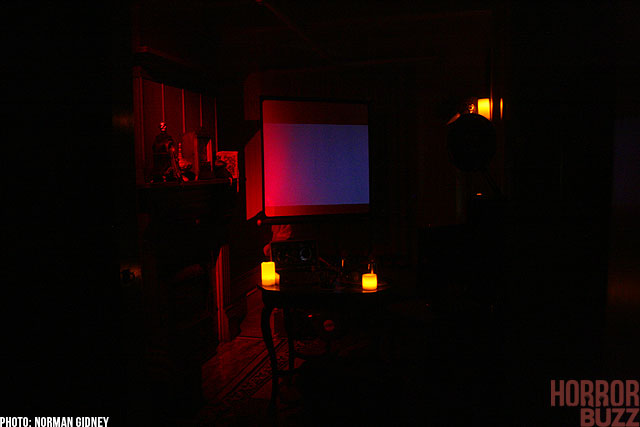 Is the tour perfect? No, but lets remember that this is the first year of the Halloween Candlelight tour. At times, the pacing of the tour felt a bit rushed. As they lead you down the twists, and turns of the Mystery Houses' dark and dreary corridors, you're asked to stay close to the light of the tour guides candle. This can invoke the participants to hyper focus on the guides journey along the tours path; distracting most from peering around corners and looking into rooms along the way. We definitely noticed guests missing out on looking where they obviously want you to take notice.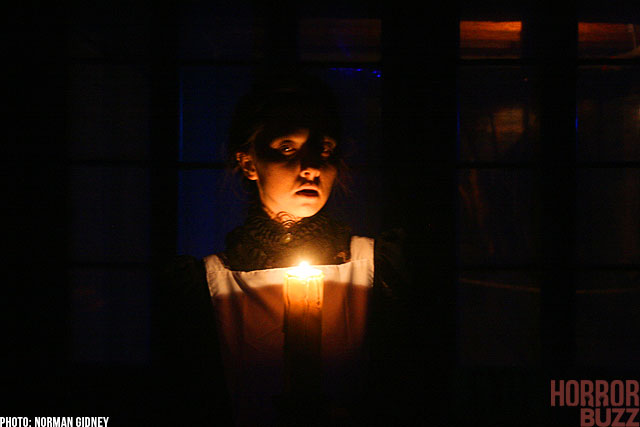 One tip we can bestow upon our dear readers, is to take your time. If you don't rush to your tour guides next destination, you may pick up some of the stories easter eggs that are planted along your path. We most definitely had a blast, and remain optimistically in favor of how the following years shape this new tour.
If you need to calm your nerves before dusk, you can enjoy the smooth flavor of their signature Pumpkin Pie cocktail, and other seasonal inspired libations. The food in the cafe has been refreshed with a new menu too.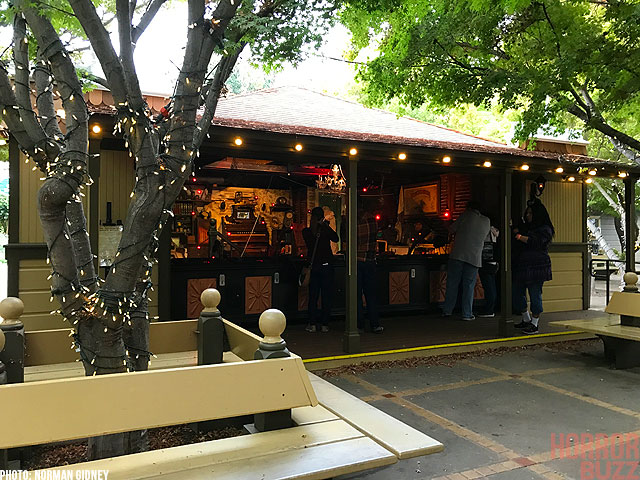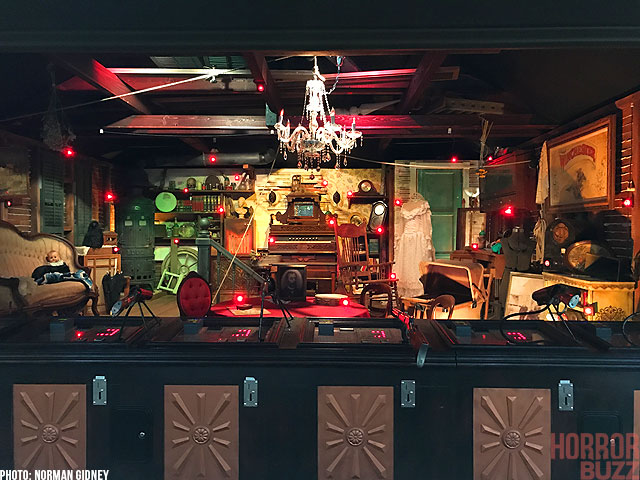 The grounds have also been enhanced with a new shooting gallery filled with surprises the whole family can enjoy (most of the items displayed in the new attraction are actual artifacts from mansion storage rooms). Yes, it's equipped with modeled Winchester munitions, so take your pick and battle a friend for point supremacy at "Sarah's Attic" Shooting Gallery. Once dusk does hit, the outside common grounds are beautifully lit, and somewhat romantic. Drink in the scenery, people.
So book your Halloween Candlelight Tour at the Winchester Mystery House, and see for yourself. Don't forget to take your time after your tour, and take advantage of the open grounds, gardens, and Winchester museum. Explore to your heart's content, until the grounds closing at midnight. Many thanks to the staff at the Winchester Mystery House, and congratulations on what we hope are many years of Halloween Candlelight Tours to come!