THE MOTEL 6 Feet Under  was one of our top 10 haunts from 2015 and we were elated when we found out that they would be returning for another year of fear at Anaheim's Business Expo Center on October 7th, 2016. Located across the free way from Disneyland. Not ones to rest on past success, and always looking to improve the level of hospitality offered, the Motel has decided to slowly introduce the public to their new staff, The Boo Crew.
Over the past three days we have introduced you to the elevator operator Otis, Agnes the maid, and Bones the janitor. Next we get to meet the most sinister, yet strangely well-meaning creatures of the bunch.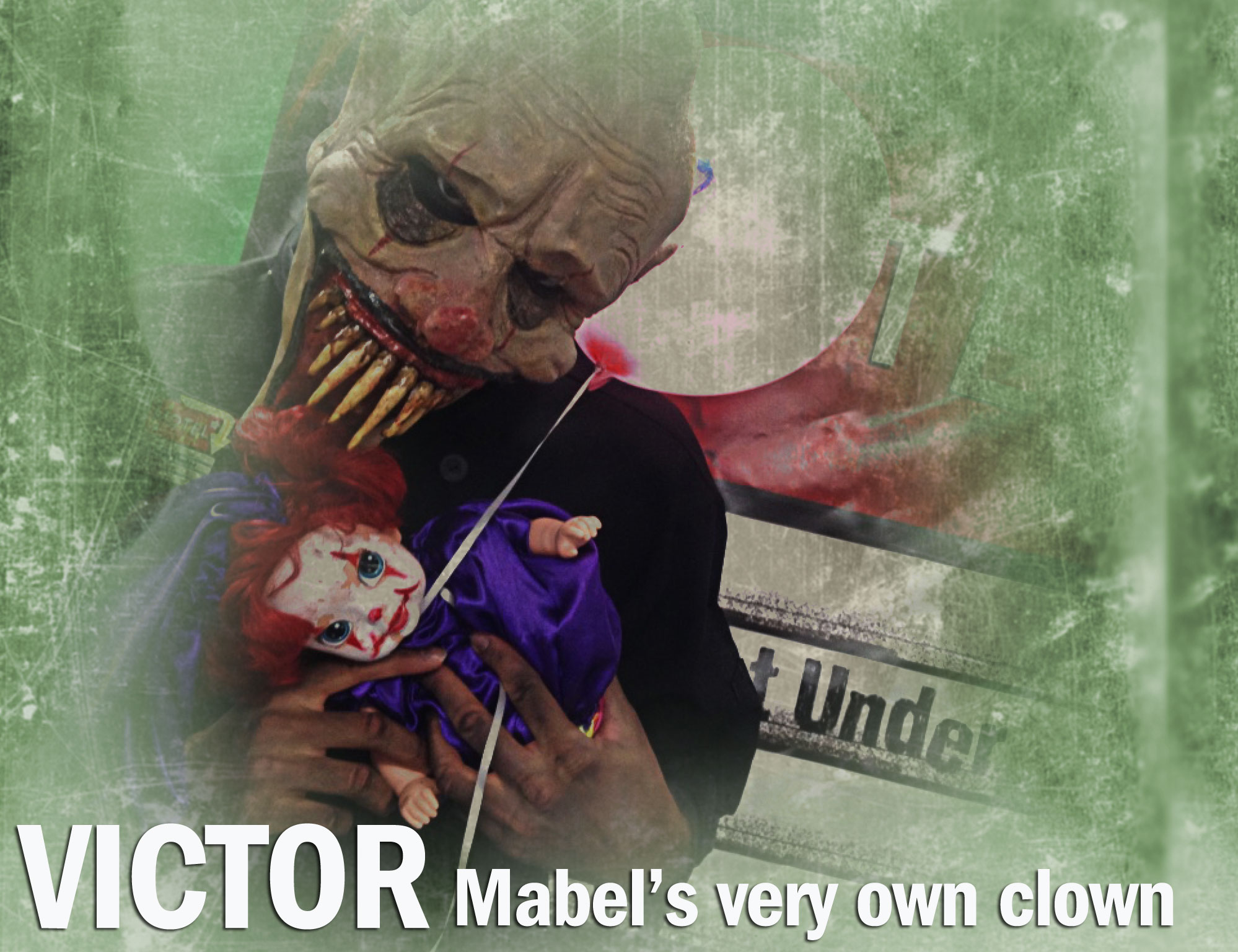 VICTOR. Mable's very own clown. He is no joke. He supplies Mable with balloons from…you don't want to know. He hangs out in the MOTEL, bringing a good laugh to Mable's dark sense of humor by tormenting the guests. Especially those who refuse to play. Don't be one of them.
---
The MOTEL 6 Feet Under is part of Building Occupational Opportunities (BOO!), a 501c3
charitable organization that provides job opportunities to underserved adults. Tickets for the
MOTEL 6 Feet Under go on sale August 13th. Visit www.MOTEL6FeetUnder.org for more
information. Visit us on Facebook and/or text MOTEL6FEETUNDER to 44222 to win tickets and
prizes from the MOTEL. Check in. Then Get lost.