Wednesday brings us another amazing revelation from our friends at Motel 6 Feet Under.On Monday we met Otis the Elevator Operator. We were enamored with Angnes the voluptuous maid. Now there are still more new characters to meet at Motel 6 Feet Under. As part of the new Boo Crew a total of 5 new characters  we meet BONES, The Maintenance Man.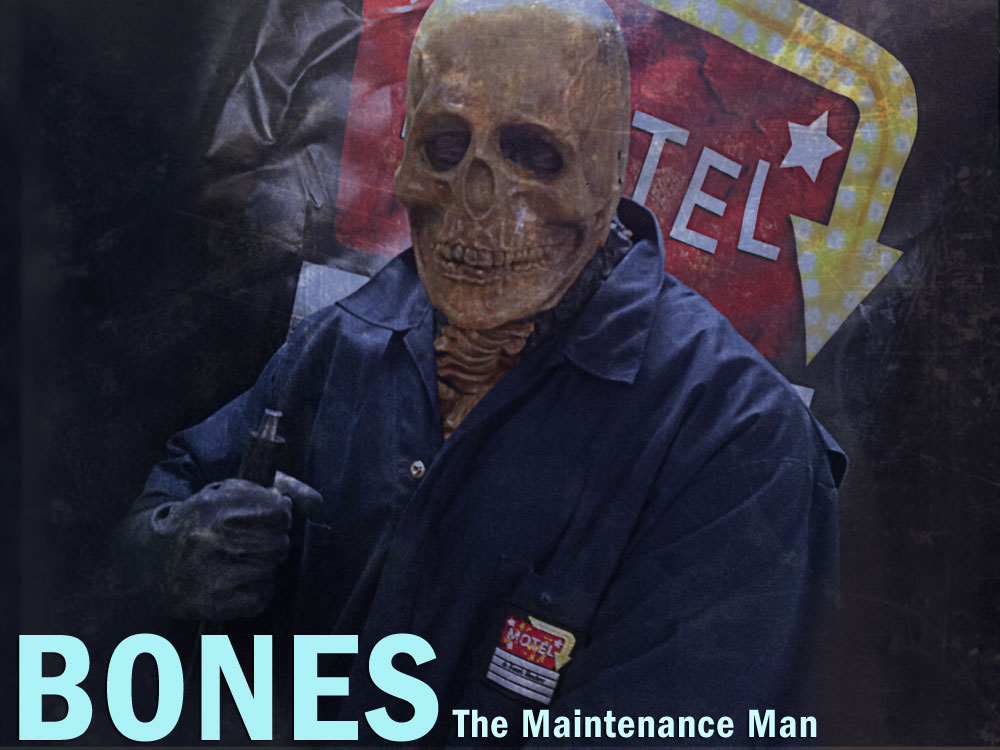 BONES. The Maintenance Man, Mable's favorite of the BOO Crew. He fixes things. Not. And he is hilarious in his attempts at greatness. He never gives up. It could be that he is not a very handy handy-man. Or it could be that he is a skeleton…so he is lacking some serious brain power. But what he lacks in smarts he makes up in heart. Bones also helps out over at Hi Tech Haunts. Check out his antics at www.HiTechHaunts.com
The Motel 6 Feet Under crew is giving HorrorBuzz an exclusive first look at each of the 5 new characters on the boo Crew. Each Day we will share another monstrous fiend that will await you when you check in.
Motel 6 Feet Under was one of our top 10 haunts from 2015 and we were elated when we found out that they would be returning for another year of fear at Anaheim's Business Expo Center on October 7th, 2016. Located across the free way from Disneyland. Not ones to rest on past success, and always looking to improve the level of hospitality offered, the Motel has decided to slowly introduce the public to their new staff, The Boo Crew