Michael Myers is back.
Universal Studios Hollywood is bringing John Carpenter's classic Halloween franchise back for Halloween Horror Nights. The haunted maze attraction, Halloween: Michael Myers Comes Home will lead guests on a tour through the serial killer's house and will also throw in scenes of some of his most grisly murders. Horror Nights opens Friday and Halloween is one of its most anticipated attractions.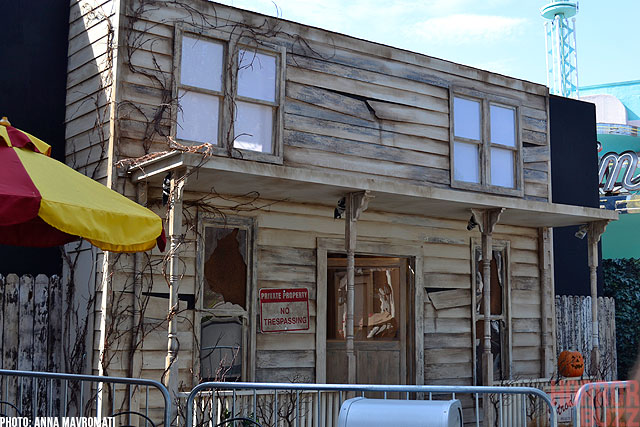 Horror Nights creative director John Murdy said he wanted this year's Halloween maze to take a different approach from the Halloween attraction the park hosted in 2009: Halloween: The Life and Crimes of Michael Myers. The 2009 maze was a broader overview of the series that focused more on the babysitter murders of the franchise, with guests entering into a suburban household the first film's characters babysat in. This year, guests will enter the facade of the decrepit, abandoned Myers household in a maze that takes us through Michael's return to the house where he committed his first notorious crime: the murder of his sister.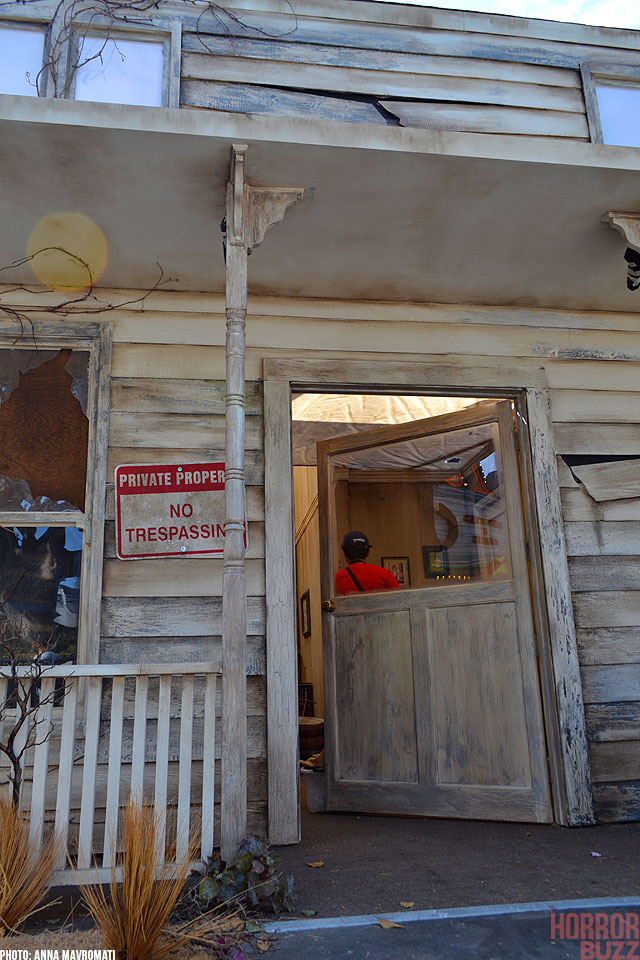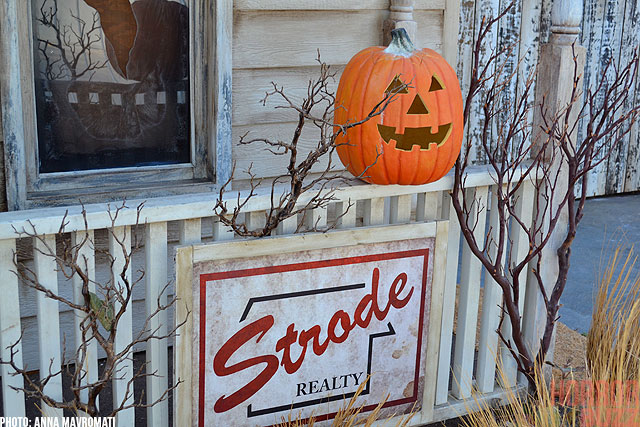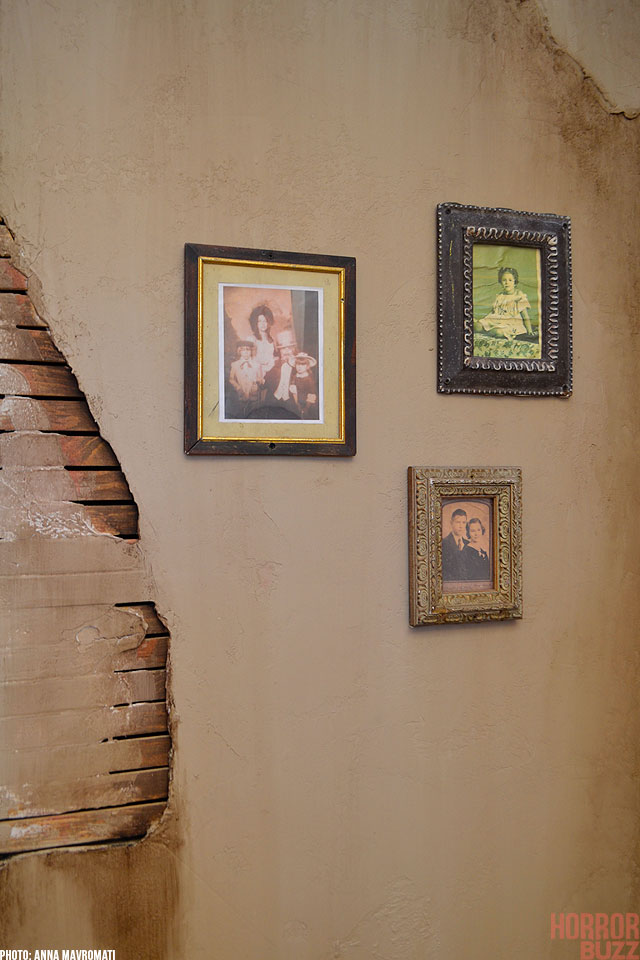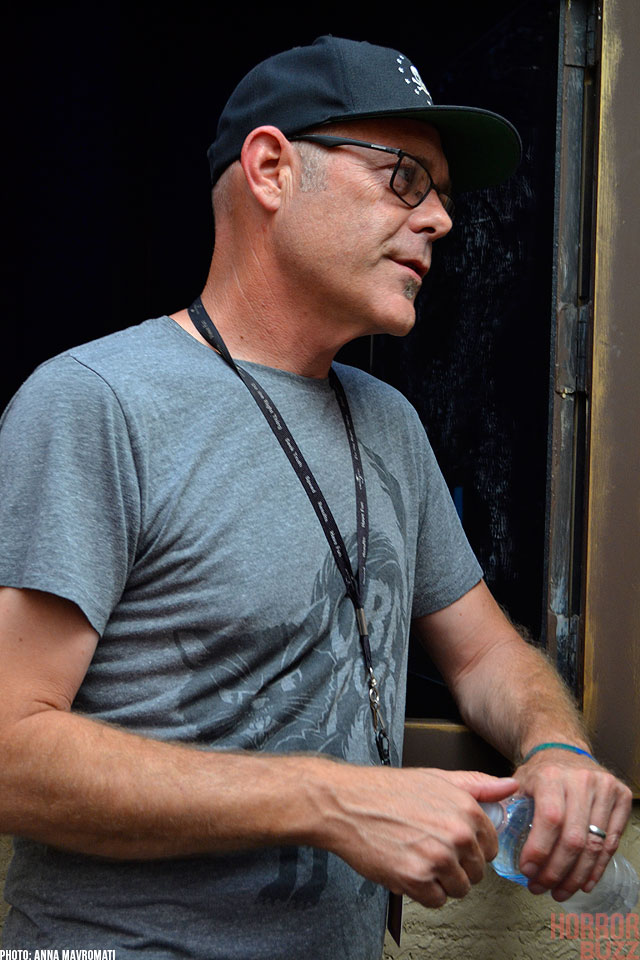 Murdy said his creative team always strives to bring in fresh takes on returning attraction themes.
"Typically we like to say, 'OK, what can we do now?'" he said. "We reinvent ourselves."
This is a common occurrence when it comes to popular franchises like the Halloween series, Murdy said. Guests love to see classic characters like Michael return to the park, so Murdy and his crew have the task of finding fresh new ways to present familiar stories. But it's a challenge they're up for.
"We put it on ourselves," Murdy said. He said this year the team approached the Halloween maze "totally differently" from its previous incarnation.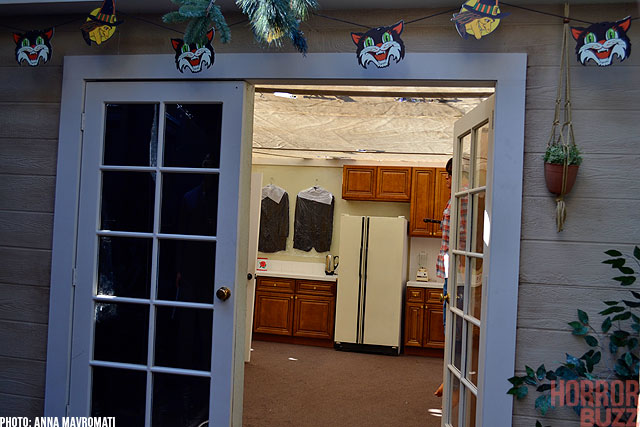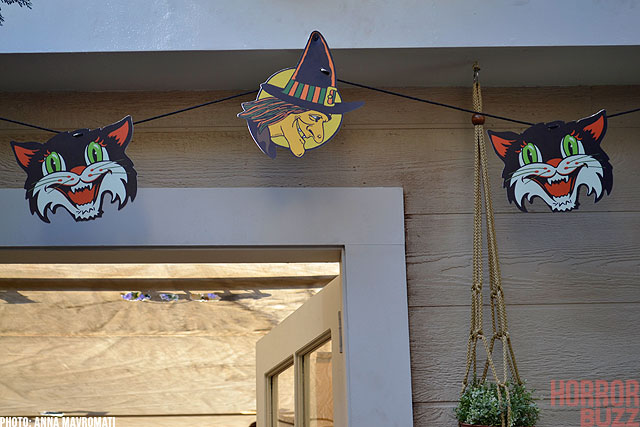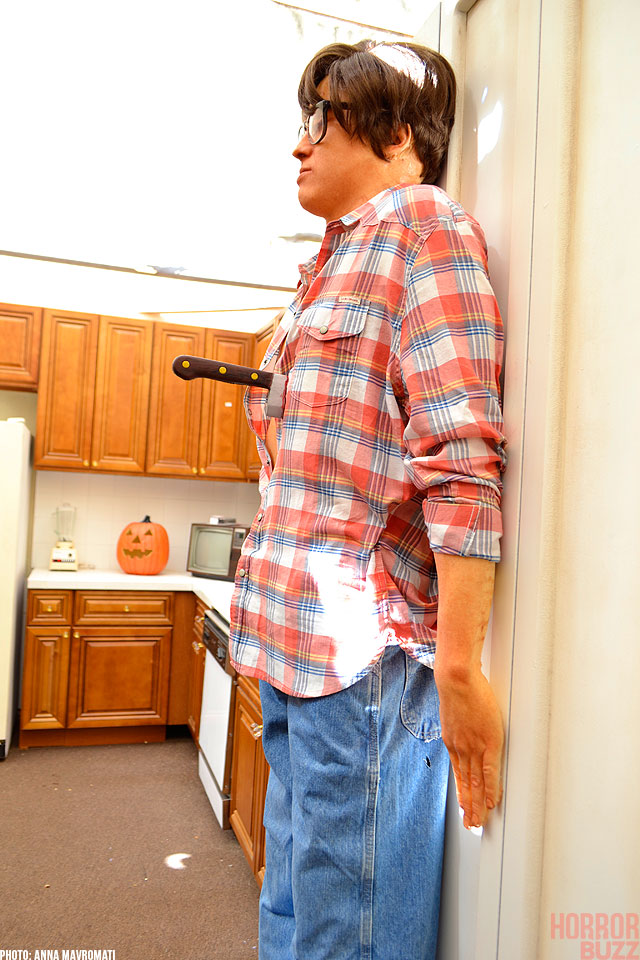 This maze is full of carefully choreographed stunts Murdy said his performers had nailed by the end of their first rehearsal. Timing and movements are key in many Universal mazes, where the scares look like exact replicas of the movie scenes they're reenacting. Murdy consults actors on everything, from the way a strangled girl's body is lifted from the floor to the way Michael cocks his head from side to side after observing a kill, as Murdy says, "like an artist admiring his art," in an iconic scene from the first film.
The character of Dr. Loomis, the psychologist obsessed with tracking down the dangerous Michael Myers, will be present as a narrative thread in audio tracks throughout the maze, guiding the guests through the story of the killer's life.
Some scenes in the maze will be almost exact replicas of iconic moments from the movies, with immensely detailed set design. Other scenes are the designers' own creations for the character, such as a shrine Michael has created for his slain sister Judith, complete with the sacrificed, partially-eaten carcass of a dead dog. Murdy said his crew consulted with creators behind the Halloween series for all of their creative decisions for the attraction.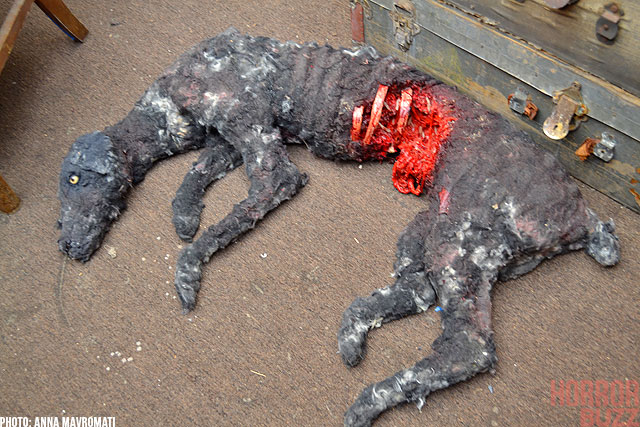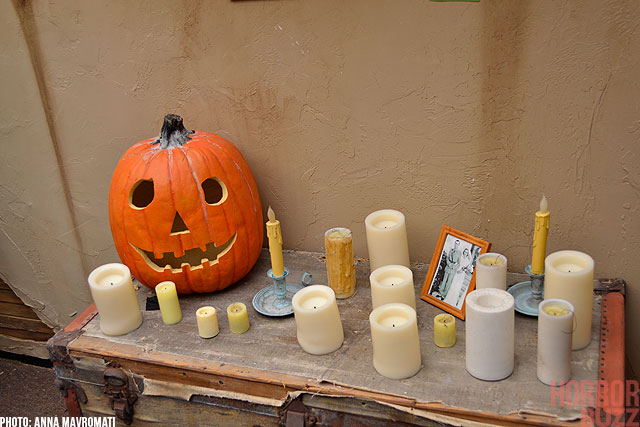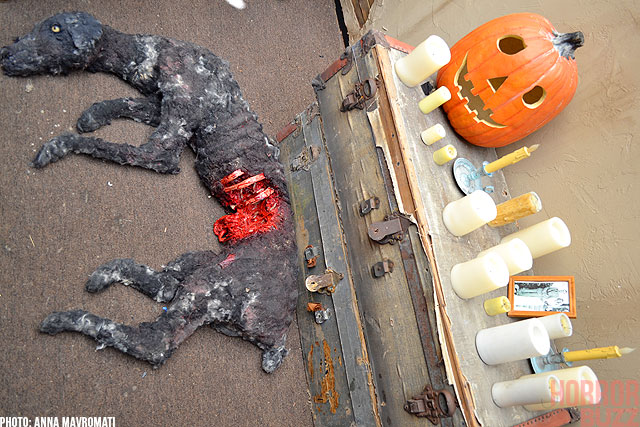 He said the crew also had fun creating a sense of the 1970s while putting the maze together, referencing it for appliances and décor used throughout the different scenes.
Murdy said that he loves to create mazes based on classic movies he remembers from the '70s like Halloween. But these mazes don't only appeal to veteran fans of the genre.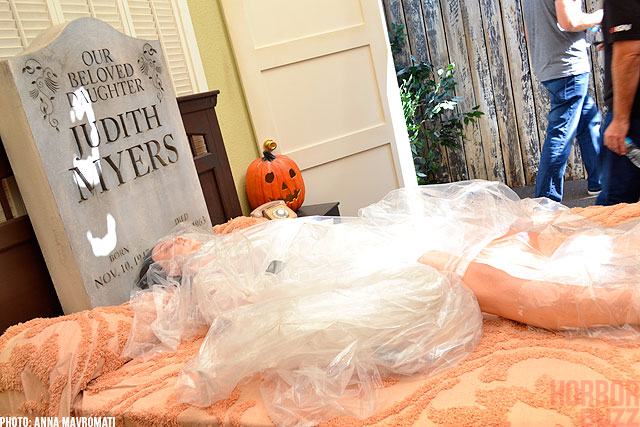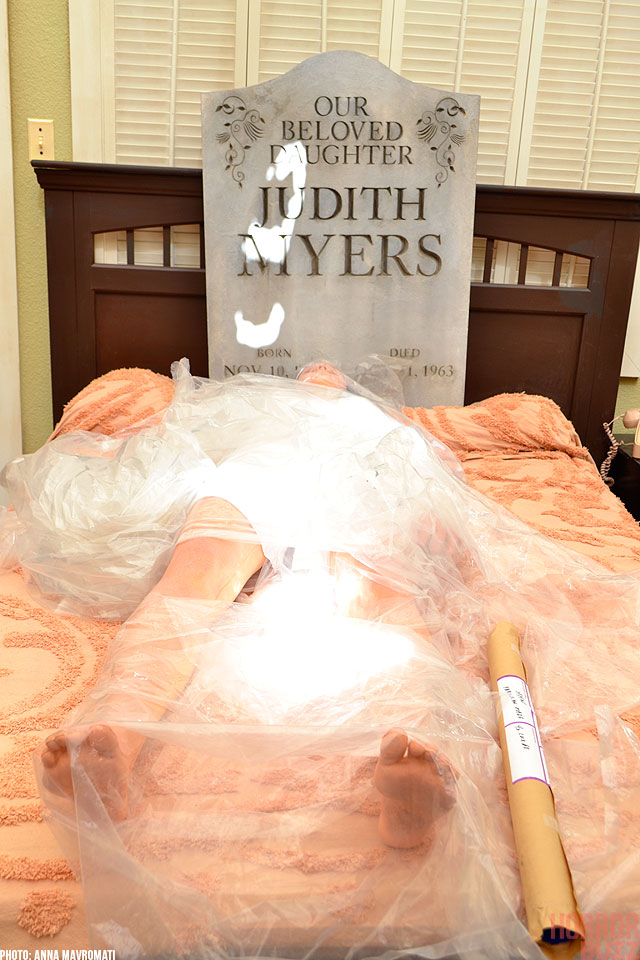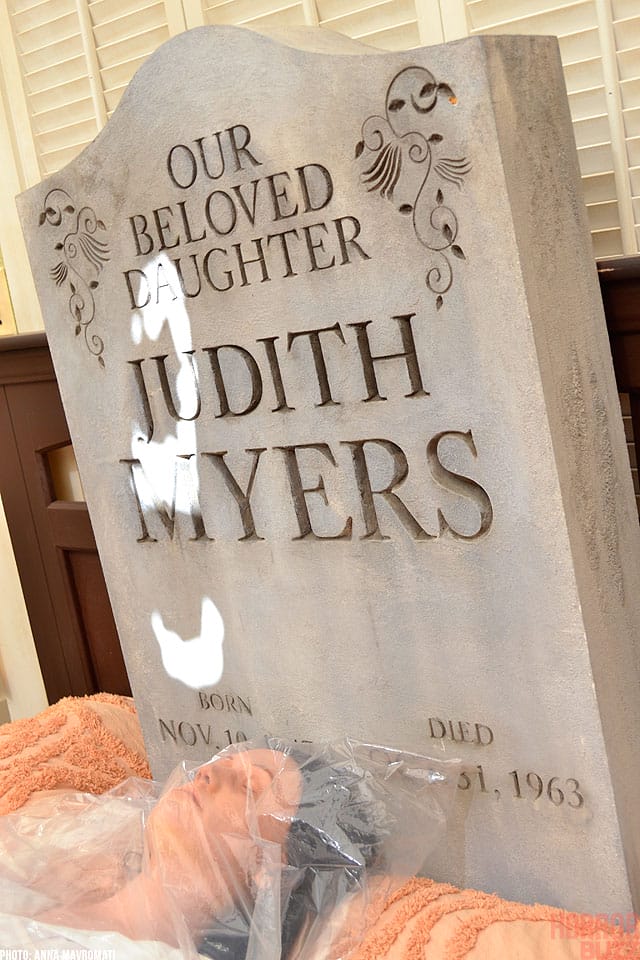 "Those are the movies I grew up with," he said. "But it's also fun to show a new generation something they maybe haven't seen before."
---
There you have it for Universal Studios Hollywood's Halloween Horror Nights new Halloween maze.  It looks like it's going to be an amazing season.  We are still unsure about a possible HorrorBuzz event at Universal Hollywood's Halloween Horror Nights this year.  We ARE however holding two amazing events with Knott's Scary Farm for Saturday the 26th and another with Queen Mary's Dark Harbor on Saturday October 3rd.  Buy your tickets now for both of those.  They are selling out fast.
---
To learn more about "Halloween Horror Nights," click here.
For more information about "Halloween Horror Nights" at Universal Studios Hollywood visit www.HalloweenHorrorNights.com.
Join the "Halloween Horror Nights" conversation using #UniversalHHN on Facebook at Halloween Horror Nights – Hollywood and Instagram; Twitter and Periscope @HorrorNights. Add username HorrorNights on Snapchat for nightly live content, and watch the terror come to life on Halloween Horror Nights YouTube.