Any place where many people have come and gone is bound to have a spot where strange occurrences happen. In Hollywood, where many people go to seek their fame on the silver screen, throughout the hundred years since it's establishment it has seen many interesting characters. Some famous and some lost in time… but their spirits and stories still linger here on earth. From Houdini's wife to Marilyn Monroe and many other actors and actresses seeking fame and fortune, the ghosts of these restless spirits haunt Hollywood to this very day. Some of the locations of these hauntings are infamous such as the Roosevelt Hotel, Grauman's Chinese Theater, the Warner Theater and the Hollywood sign. Let's go on a journey with RIP The Undertaker as he guides us through Hollywood and tells us the stories of these lost souls as we visit the locations of their paranormal activity.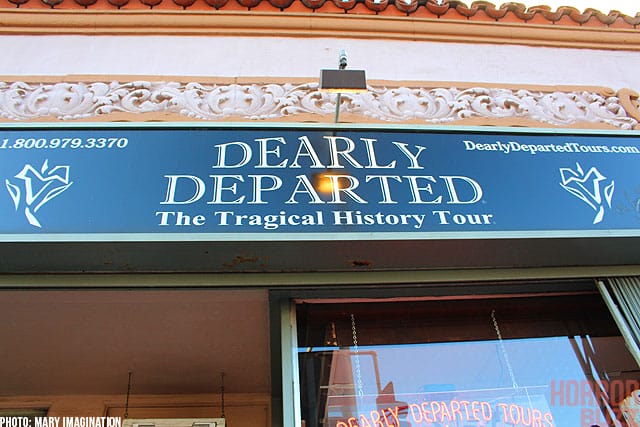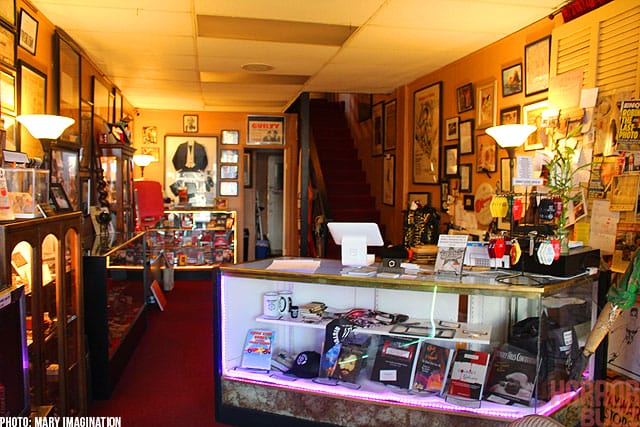 So our first stop is of course, Dearly Departed tours on Sunset Blvd. in Hollywood, California. There lies a collection and memorabilia from Rocky Horror Picture Show, the passing away of celebrities, haunted locations, and other macabre items. The pictures below are a couple of the twisted finds you can discover in this gallery…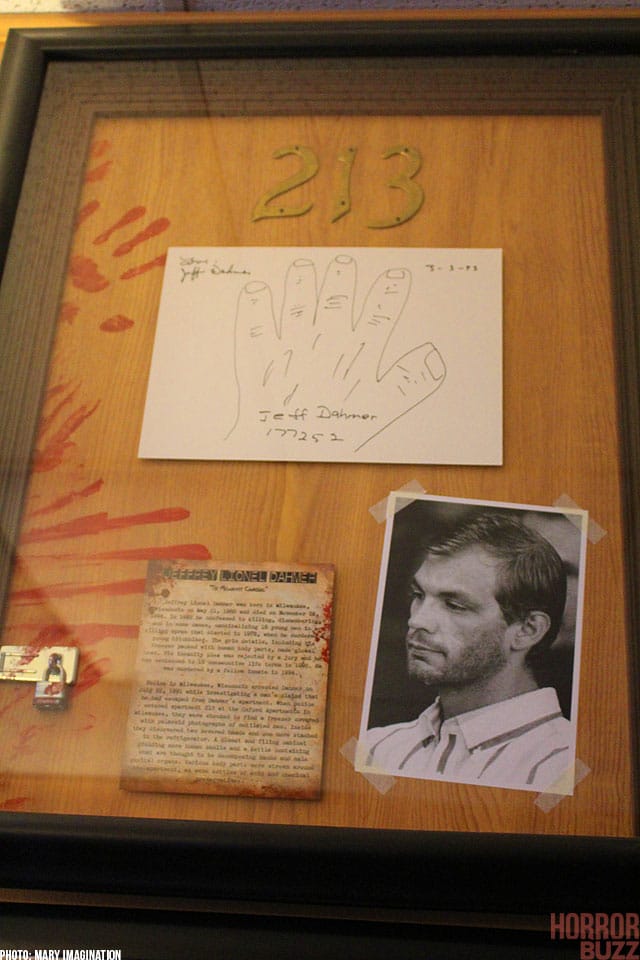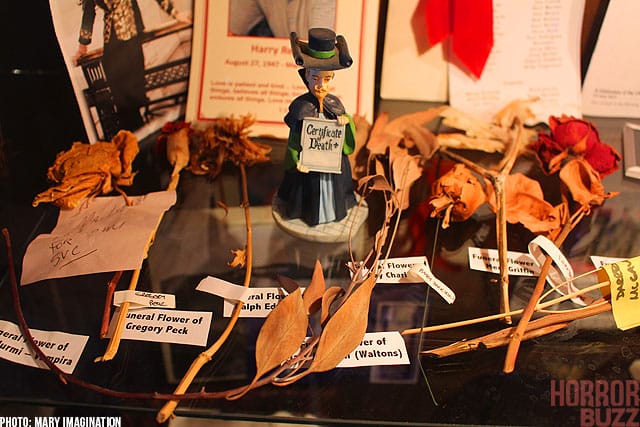 You can see more of the exhibited items in the gallery of photos at the bottom of the article. But after exploring the gallery for a bit, RIP The Undertaker materializes to take you away on a 2-hour stroll through Hollywood to learn the most gruesome tales of the ghosts that lurk around Hollywood.
Grab your tickets for Dearly Departed G-G-G- Ghost Tour while they are still with us!
FaceBook for Dearly Departed Tours and Gallery